Have you heard? Wildsight needs your help start Fernie's 1st local food store to connect local food and local people year-round. Local food doesn't have to end when summer does.
This is the Local – A Mountain Market Store program:
WHAT are we doing?
– Providing a physical and online retail store that brings local people and local products together
– Partnering with Mountain Market vendors to increase the amount of local food available in Fernie
WHY are we doing this? What is the purpose?
– To provide Elk Valley residents and visitors with year-round access to local food
– To develop a system that promotes and fosters food security within the Elk Valley
– To provide a low-barrier entry for local producers
WHEN is this happening?
– August 2020 – Community appeal for donations
– September 2020 – Mini outdoor farmers markets on Sundays
– October 2020 – Store opens
WHERE is this happening?
– The physical storefront will be in the current Wildsight offices at 891 2nd Ave, Fernie
– There will also be a website where people can order online
HOW does it work?
– Vendors can rent retail space, somewhat like an indoor farmers market that vendors do not need to physically attend
– The store will also function as a storage & distribution hub (like a local version of Amazon) for orders placed online
– Volunteers staff the store with a paid coordinator position to oversee the operation
How can I help?
– Become a supporter through a monthly donation and help us bring the idea to life
– Tell us of local suppliers you would like to see in the shop
– Tell a friend about the shop and spread the word
– Sign up for local store email notifications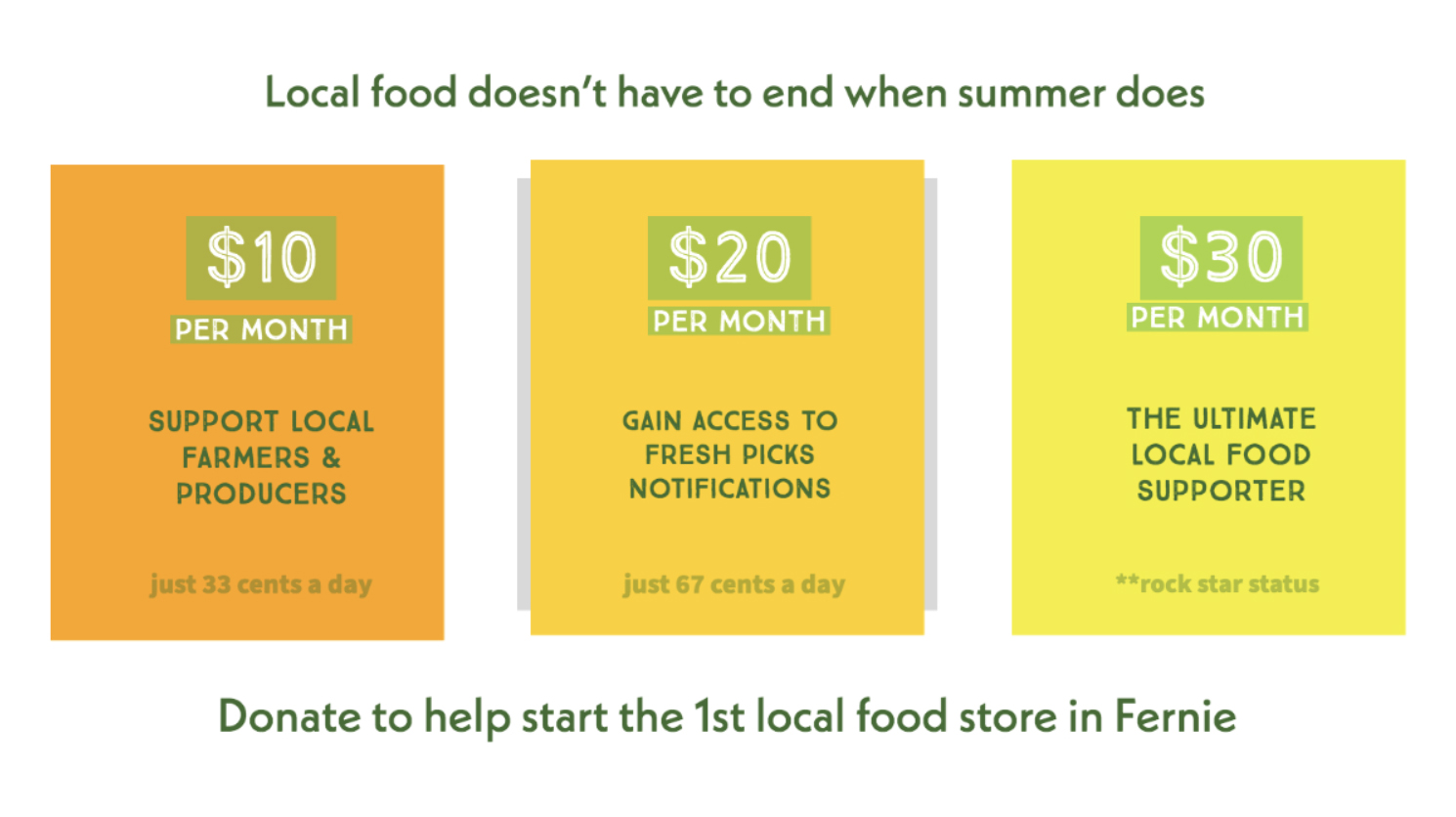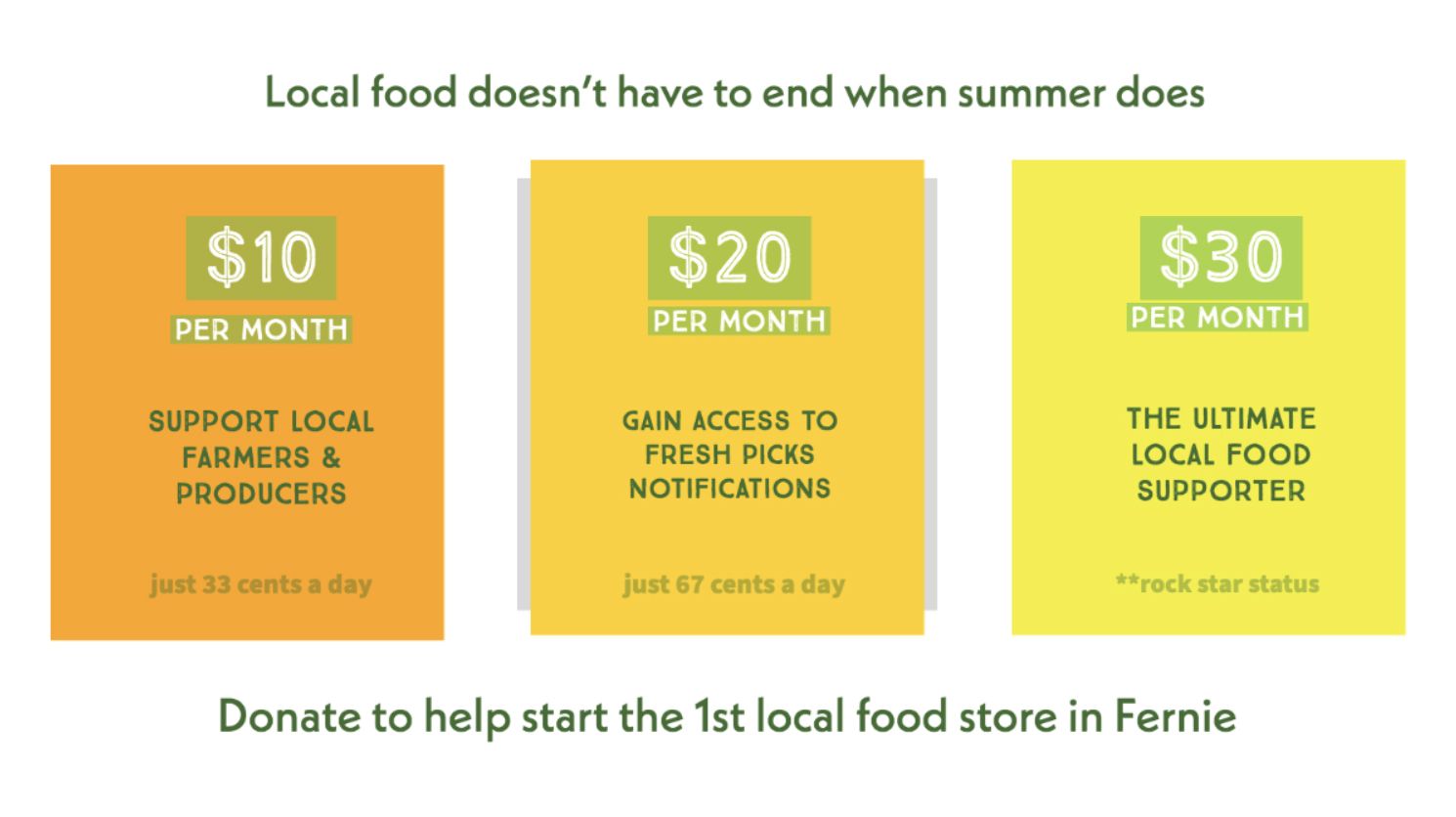 DONATE HERE TO HELP THIS HAPPEN.
How will I benefit?
– You can finally access locally produced food year-round, one-stop-shop
– You'll help improve food security within the Elk Valley
What are Fresh Picks notifications?
– Get first notification and opportunity to order when local products arrive
– Any supporters who donate over $20/month can choose to get Fresh Pick notifications
How can I get my local products in the local shop?
– Simply sign up to be a supplier in the store – registration opens online in mid-August
– Contact us now to secure your spot – email local@wildsight.ca or call Robyn at 250.278.6450
How does this help local food producers?
– Year-round, downtown storefront in Fernie to sell your produce & products without having to be there
– Access to a wider customer base
– Increased marketing, promotion, and awareness of your local products
-Support in utilizing the online platform
– Participation in 'meet the producer' info and tasting nights
– One-stop-shop for Fernie deliveries
– Access to the special September mini-markets – sign up before the end of August to join