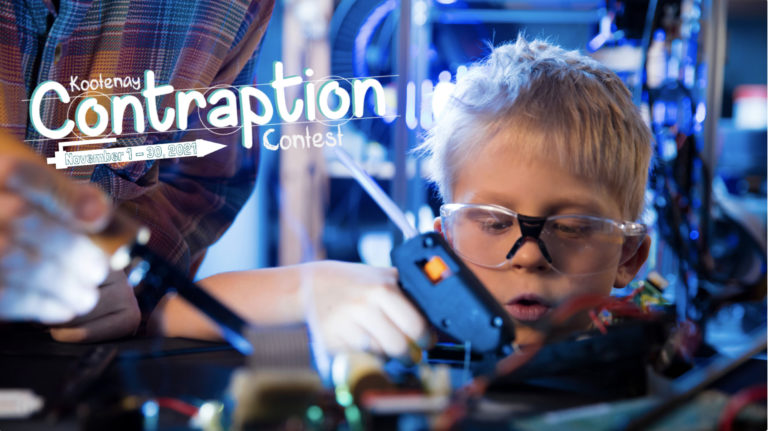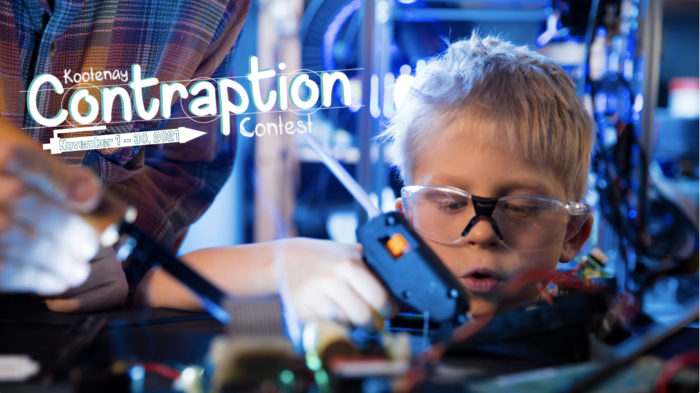 20 months into the global pandemic, it's certainly possible our new reality magnified the experience of extreme weather events in BC this year, but in November 2021 the Kootenay Association for Science & Technology (KAST) and its youth program, GLOWS (Growing & Learning Opportunities With STEAM) turned to the minds of students and educators in to think about the very real demand for climate change adaptation we faced last year.
The 2021 Kootenay Contraption Contest encouraged youth in Kindergarten to grade 8 to contribute innovative enhancements to Climate Change adaptation by using science and technology. GLOWS challenged homeschoolers and entire classes to come up with the most creative, imaginative "contraption" they can dream up to solve the below challenge:
The year is 2050. The climate plan to significantly reduce greenhouse gas (GHG) emissions by now was unsuccessful. The global temperature has increased and more frequent and intense droughts, storms, heat waves, rising sea levels, melting glaciers and warming oceans are impacting animals, changing the places they live, and challenging people's health, livelihoods and communities. What contraption will you create to help improve your life in this new warmer climate?
Elementary and middle school students across the Kootenays are still adjusting to COVID-19 student life in the very resilient and adaptable nature we expect from Generation Alpha. This generation is considered to be the most technological-infused demographic to date – there is no doubt with these tech savvy kids comes innovation and adaptability.
"We deliberately put forward a very challenging question. As a company, we're focused on reducing emissions from our customers but know that some climate change mitigation actions will take time to have an effect on rising temperatures," said Blair Weston, Community & Indigenous relations manager at FortisBC, contest sponsor. "Now is the time for hard conversations. Asking youth to think ahead into 2050 helps us highlight that climate change adaptation and mitigation are both important and time-sensitive."
The 2021 Kootenay Contraption Contest question came at a time when we were simultaneously experiencing the impacts and facing the fact that we must be prepared to adapt now to the change that is already upon us—and will continue to affect us in the foreseeable future. Who better to impress this upon than our youth.
"There is a powerful opportunity through youth STEAM (Science Technology, Engineering, Art and Math) programs, to elevate children's voices and give them the space to design the creations of their limitless imaginations." said Tanya Malcolm, GLOWS Program Manager.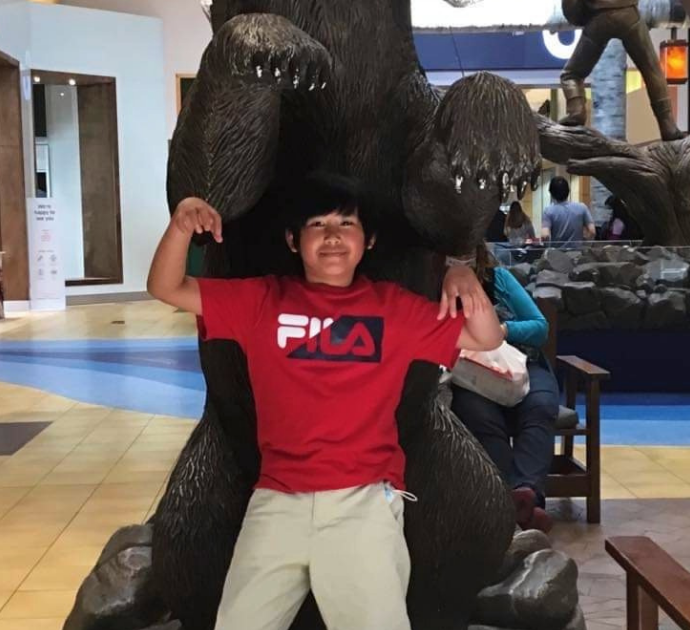 The grand prize and Grade 6 Classroom Winner of the 2021 Kootenay Contraption Contest from J.A. Laird Elementary School in Invermere is:
JP Delos Santos with his contraption Temperature Clothes.
The Grand Prize Educator's category winner from the Kootenay Area Girl Guides in Nelson is:
Anne Simonen with her contraption The Convertible Play Yard.
With winners represented in Erickson, Kimberley, Canyon, Nelson, and Invermere, the Kootenay Contraption contest is a fantastic example of rural BC youth innovation!
Over 100 youth from across both the east and west Kootenays contributed their ideas about what Climate Change Adaptation in 2050 will require and the winners and their contraptions are highlighted over on the KAST blog.
The Future is Bright: 2021 Kootenay Contraption Contest Winners Announced