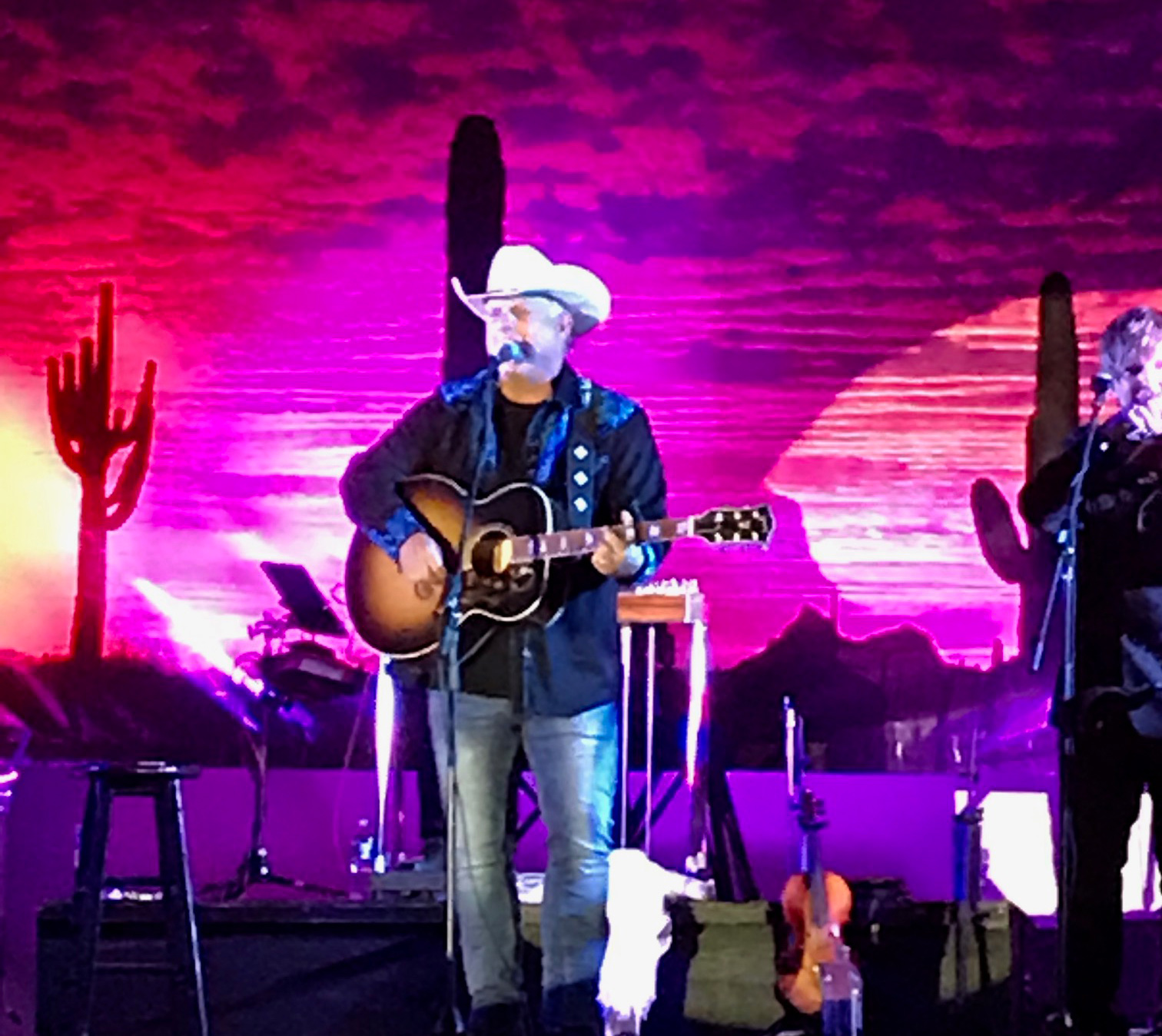 Saturday July 13, 2019 had long- time fans of entertainer Kenny Hess gather at the Community Center to listen to the man that to many is like family. Valley locals came from Fernie, Sparwood, Elkford and Elko and joined others that made the trip from Lethbridge to be present so as to welcome Kenny Hess home.
The event titled "The Songs that Wrote Country Music" began with a performance by local singer/songwriter Shelley Lynch who was accompanied by Travis Pickering on guitar. Lynch sang several popular country tunes that she said were personal to her and ended the set with one of her own compositions that was met with cheering and strong applause.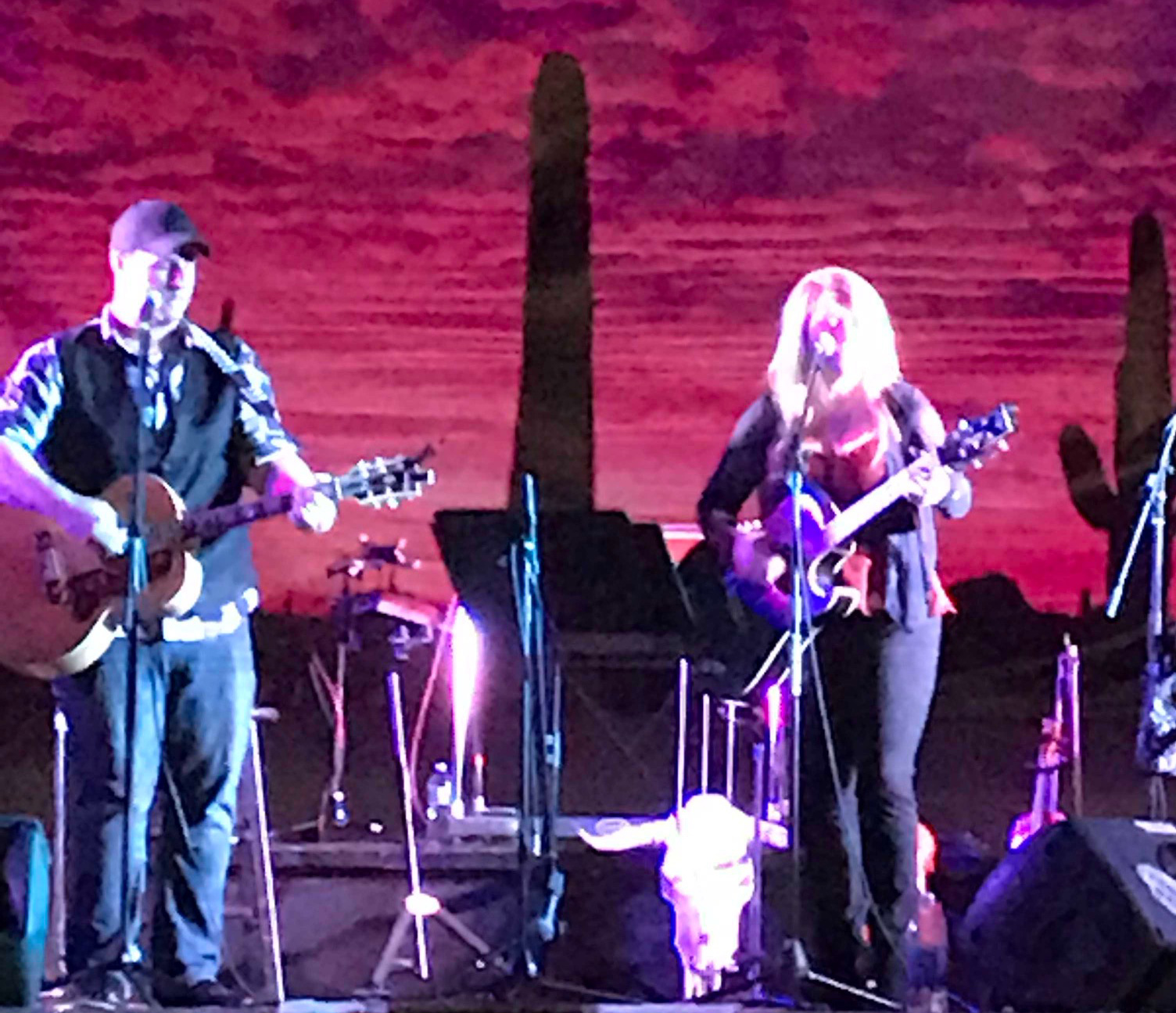 On stage Hess talked about being raised in Fernie singling out some individuals by name and entertaining the crowd with personal stories interspersed by hit songs of legendary singers. He told captivating accounts of country legends such as Willie Nelson, George Straight, Hank Snow and others. He spoke about time spent writing songs for popular performers while living in Nashville and the experiences he had.
Hess was raised in Fernie moving away at age 19 but "still considers Fernie home" he says. In between songs he spoke about his parents especially how his father would play the guitar on Sunday afternoons. This is where his love of music came from he said. He describes himself as a traditional country artist who loves music and sings "how dad taught me".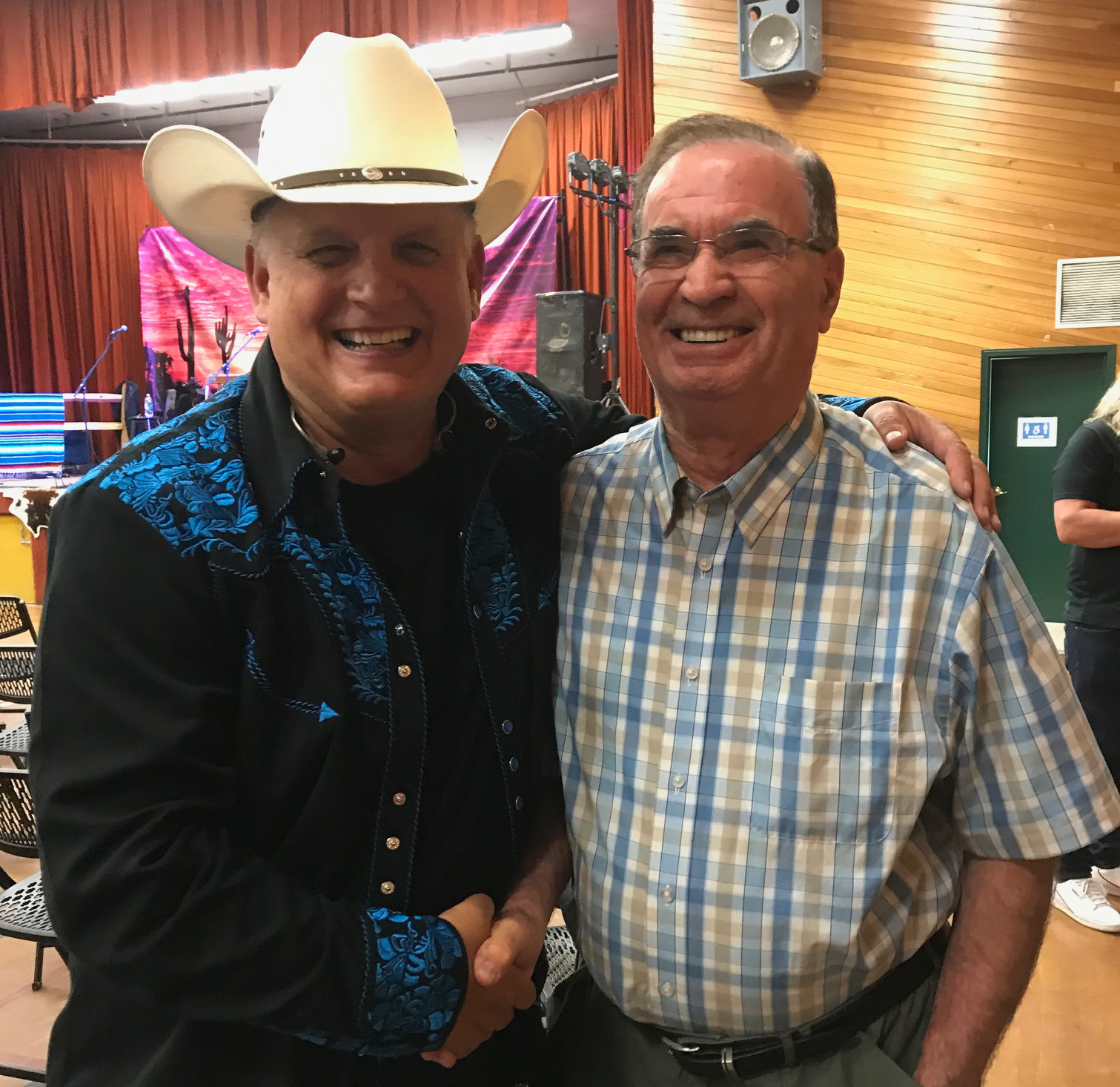 As a teen Hess worked at the Elko mill and has never forgotten being 15 and working with Ken Moore's shift on the plainer, remembering Nick Giuliano who was his foreman there. "Those were the days, I was a scrapper back then, but I had six brothers, we had to learn how to scrap". Hess and wife Lana live on a hobby farm outside of Mission BC.
.
At one time the house was full of children Ryan, Kate, Becca, Brian, Dustin and Jenna but now the couple is on their own although daughter Becca sometimes accompanies her father on tours. Becca has received much attention with her own singing career and is a good performer in her own right.
Hess is on the road sometimes for 200 shows a year. "I spend a lot of time listening to the tires, but it gives time to write songs". His songs have been recorded by artists like George Strait, Vince Gill, and Sammy Kershaw.
As a singer he has shared the stage with Garth Brooks, Merle Haggard, Tanya Tucker, Brooks and Dunn and other country greats. For years Hess was referred as Canada's Best Kept secret, fortunately for fans the secret's been out for some time now out and a few years ago Hess was inducted into the BC Country Music Hall of Fame.
Hess's album By Request won him a country music award in 2004. He has over 60 nominations for various things. He won traditional artist of the year in BC four years straight 2001-2005 and also won album of the year and single of the year, for nearly twenty years he has been a regular performer at the Merritt Music Festival.
Hess began singing at age four and by 14 had his own band. He was noticed by legendary Nashville song writer Harland Howard who recruited Hess to write songs with him. He was then signed to a recording contract by Mike Curb of Curb Songs.
Music Row Magazine from Nashville, said of Hess, "His George Strait baritone, looks of Ricky van Shelton and moves of Dwight Yoakam are much less a clone then a very effective performance of his original material. His music is ingenious, dead simple and it works."
Cheryl Homan editor and chief of Country Wave Magazine said, "Kenny's rich, distinctive vocals are what country fans are looking for today, his distinguished vocal styling is refreshing in today's cookie cutter sound".
The above accolades are something that locals have always known and loved about Hess. He delivers and Saturday's performance was no different providing two full hours of music without a break that had listeners literally hooting and hollering and dancing in the aisles.