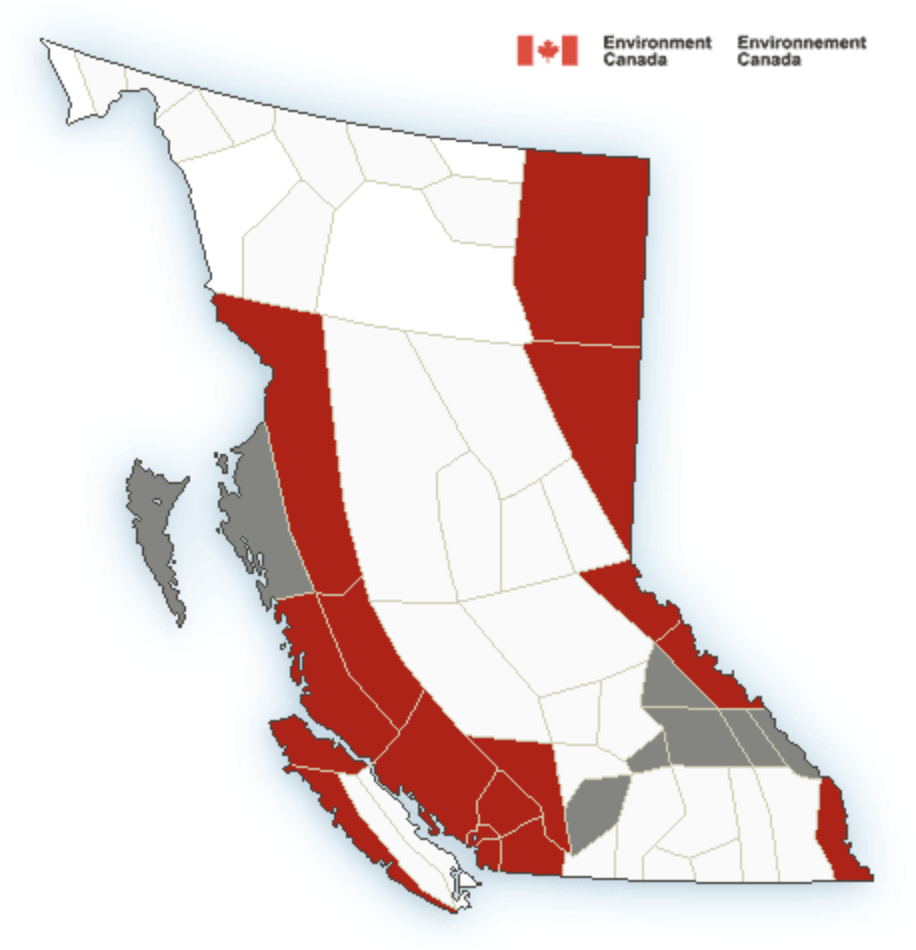 Environment Canada has issued a Rainfall Warning for the Elk Valley.
A prolonged period of heavy rain is expected from Tuesday Nov 30 through Wednesday Dec 1.Total rainfall is expected to be 50 to 70 mm. There is potential for increased runoff due to snowmelt, increasing the risk of flooding. Heavy downpours can cause flash floods and water pooling on roads.Watch for possible washouts near rivers, creeks and culverts. Please continue to monitor alerts and forecasts issued by Environment Canada.
The latest status and details on all Environment Canada alerts, can be found here.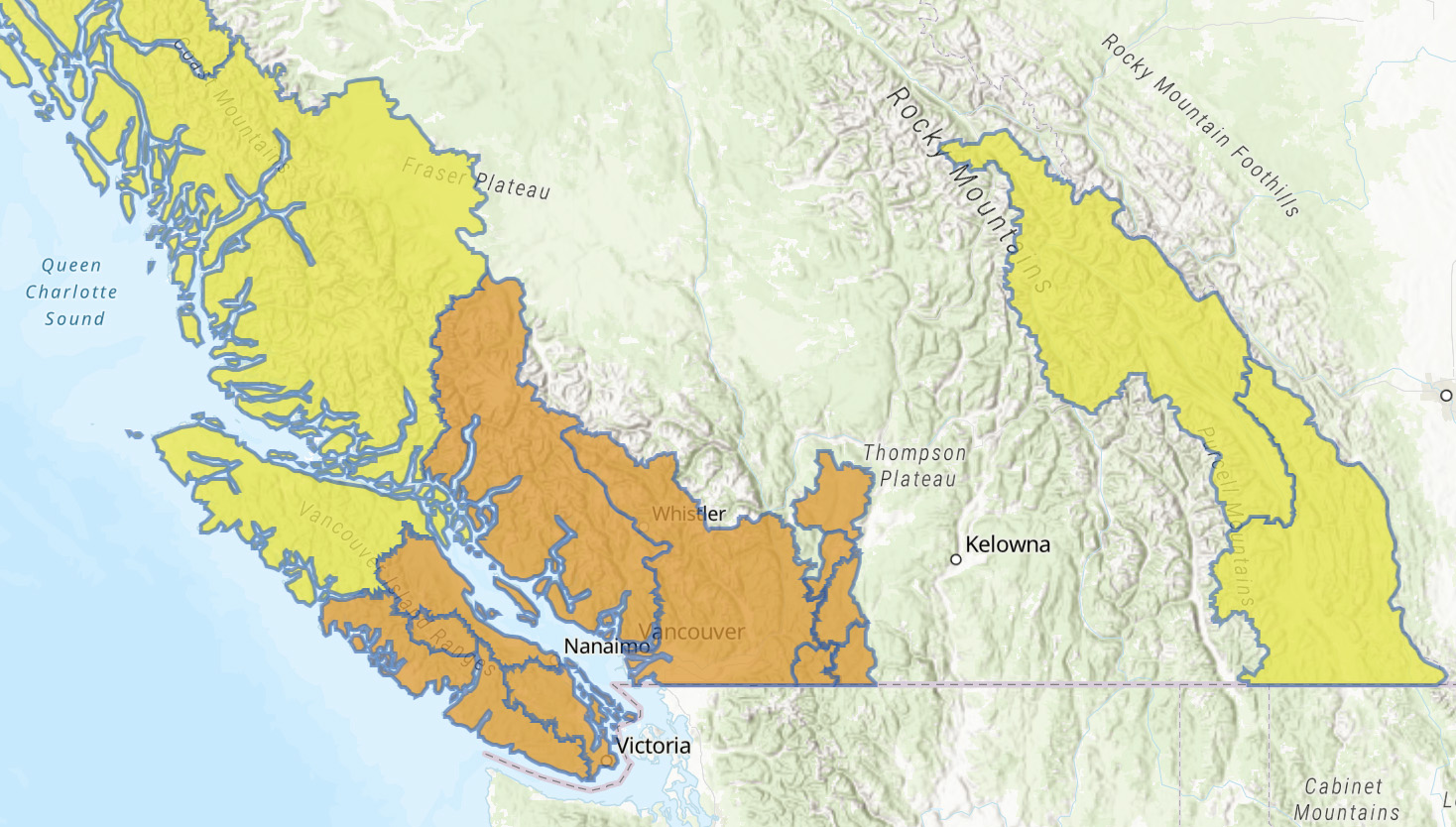 On November 28th the Province has issued a High Streamflow Advisory for the Elk River and tributaries as the current storm cycle could deliver approximately 50mm of precipitation.
A High Streamflow Advisory means that river levels are rising or expected to rise rapidly, but that no major flooding is expected. Minor flooding in low-lying areas is possible.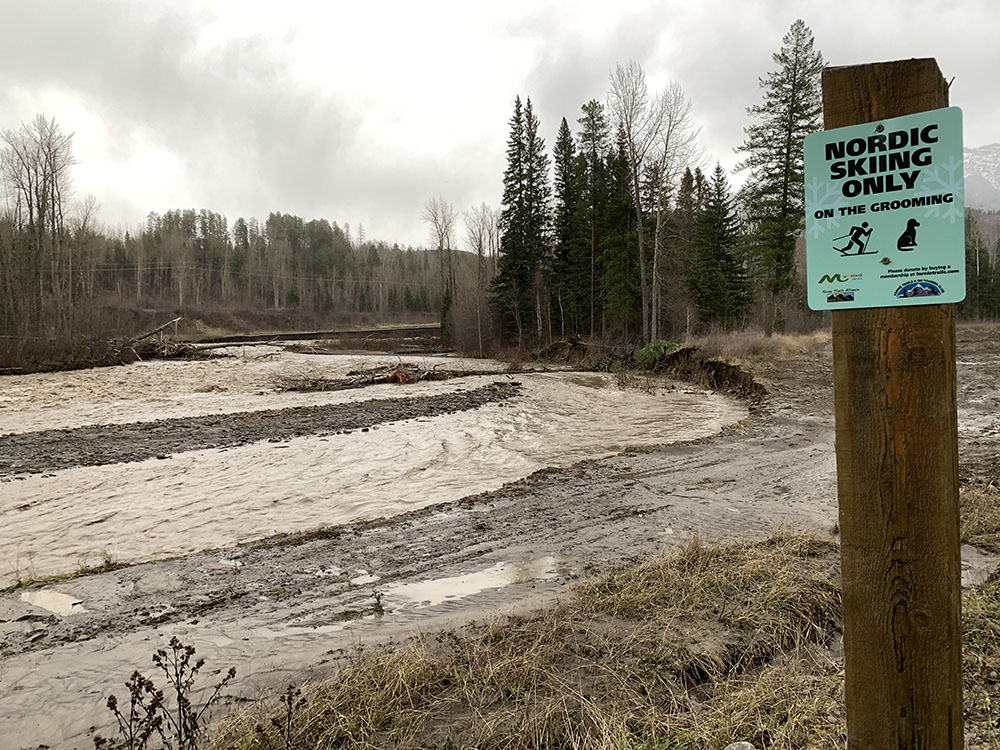 The City of Fernie is reporting:
Coal Creek remains a signficant concern with substantial bank erosion and is being monitored for vulnerability. PLEASE AVOID ALL TRAILS AND DIKES ALONG THE COAL CREEK CORRIDOR and obey all closure signage. Closures are in place for your safety.
– The City Operations department and Engineers are working around the clock to protect critical infrastructure and the safety of our community.
– If you are experiencing a life safety emergency, call 911. If you see flooding that is causing property damage please report it to Fernie Fire and Emergency Services by calling 250-423-4226.
– Self-serve sandbag stations are available at the corner of Railway Ave & Ridgemont Ave, across from TJ's Auto Body and in Hosmer at the Elk River Hostel/Pub – Hwy 3 at 6th Avenue (in the lot south of the pub). Please bring your own shovels.
Here are some helpful tips on how to build a sandbag dike.
It's always a good idea to know the hazards and have a plan. During periods of high flood risk, the River Forecast Centre provides information on current and forecast streamflow conditions, including modeled forecast data, and flood advisories and warnings.
The Regional Evacuation Notification System keeps residents and property owners informed in case of evacuation orders or alerts during critical events such as wildfires, floods or hazardous materials incidents. It is a free, anonymous service and is available to everyone in the East Kootenay including municipalities, rural areas and First Nations. "The notification system is one of the most powerful tools we have to help us get the word out as quickly as possible to affected areas when time is of the essence," says Information Officer, Loree Duczek.
For instructions on how to sign up for the Evacuation Notification System and other emergency preparedness tips, visit the Emergency Information page on www.rdek.bc.ca.
Residents who see, or are experiencing, wide-scale flooding are encouraged to report it immediately to the Provincial Emergency Coordination Centre at 1-800-663-3456.