Some of you have already begun counting down the days until the Fernie Ghostrider's regular season begin, it's time to get on it. The Fernie Ghostriders compete in the Kootenay International Junior Hockey League (KIJHL) and have a very passionate following. The team has been in a rebuilding phase with a new coach last season and lots of fresh players. This season everyone will be expecting a winning team!
Training camps and preseason games are almost finished. The Ghostrider mostly rookies tour lost 4-3 in Creston Saturday night. As usual the word rookies should set off a big red flag for Rider fans. Exhibition hockey is a chance for the coaches to decide who stays and who goes and if they go it's hopefully to another team. The Ghostriders will be playing another exhibition game against Princeton in Grand Forks this coming Friday, and begin the regular season in Nelson and Golden on September 13th and 20th before returning home for their season opener.
The Riders are scheduled to play their first scheduled home game at the Memorial Arena on Saturday, September 21st at 7:30PM. See all their home games here.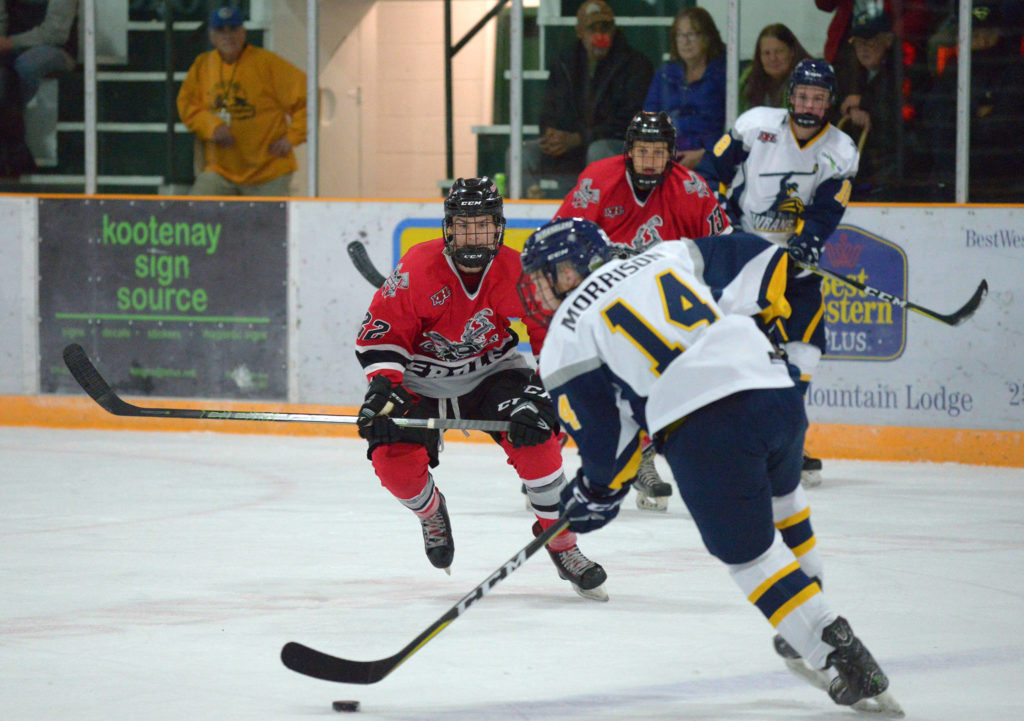 Here is what the Riders blogger, George Hurlbut, has to say about the Ghostriders for this season. Remember that Georges opinions are his own and not approved by anyone.
The Riders say they have signed a few players and traded twenty year old goaltender Justin Faiella to Castlegar for a PDF and future player rights. Code for money and maybe another player later on… or some more money. They have potentially too many 20's so had to give up a guy who can play.
They also signed two AAA midgets from… where else, Calgary. Forward Seamus Keith and defensemen Aaron Hladiuk. Guys who played AAA midget can almost always compete in this league and lots of them turn into elite KIJHL players. So those signings could be pretty good for the team and the fans.
They also signed Brody Bauder from Ft Saskatchewan who is now 18. They tried to sneak him past the three horsemen of the apocalypse Hockey Canada, BC Hockey and Hockey Alberta last September but got caught. Albertan's have to be 18 to play in BC, unless they have a family member living in BC. GM's beat this rule all the time… but sometimes they don't.
The import rule for out of Province players went away a few years ago and now a Canadian is a Canadian… someday this 18 year old discriminatory rule will go too.
The Riders also "committed" to Derek Unterberger, Andrew Bonham, Eric Backhouse and Brennen Wingenbach, he played with the Fernie Academy last season.
Both Kyle Ford and Sawan Gill have signed with the La Ronge Ice Wolves of the Jr A SJHL. I hope they make the team. No word on Niki Sombrowski yet but he was a BCHL Salmon Arm AP last season.
The hockey is fast and entertaining and it's live, come out and support the best show it town! Tickets are $11 for adults and $6 for seniors and children, and can be purchased at the door. You can make the most of these special deals on match days. Pick up a game ticket for $5 when you enjoy dinner at The Pub, or have a pre-game beer and ticket at The Kodiak Lounge for $13.