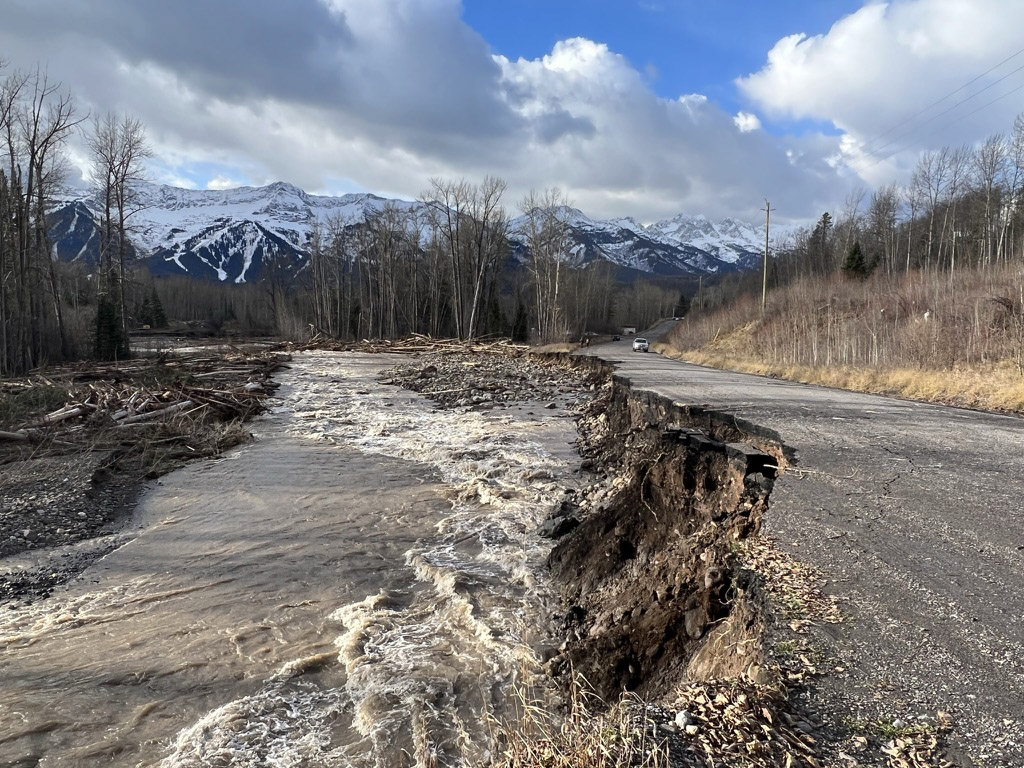 Water levels are slowly receding from flooded properties in the Elk Valley today as calmer, drier conditions are forecasted over the next few days.
"The Evacuation Alert remains in effect for 11 properties in Hosmer and will be re-assessed tomorrow," explains Information Officer Loree Duczek. "Today we had engineers complete an assessment of Hosmer Creek and Mine Creek and we have applied for approval to complete in-stream works to help clear debris and expedite creek flow."
Highway 3 remains closed 4km north of Fernie due to flooding from Hartley Creek. There is a detour on Dicken Road and it is not yet known how long the detour will remain in place.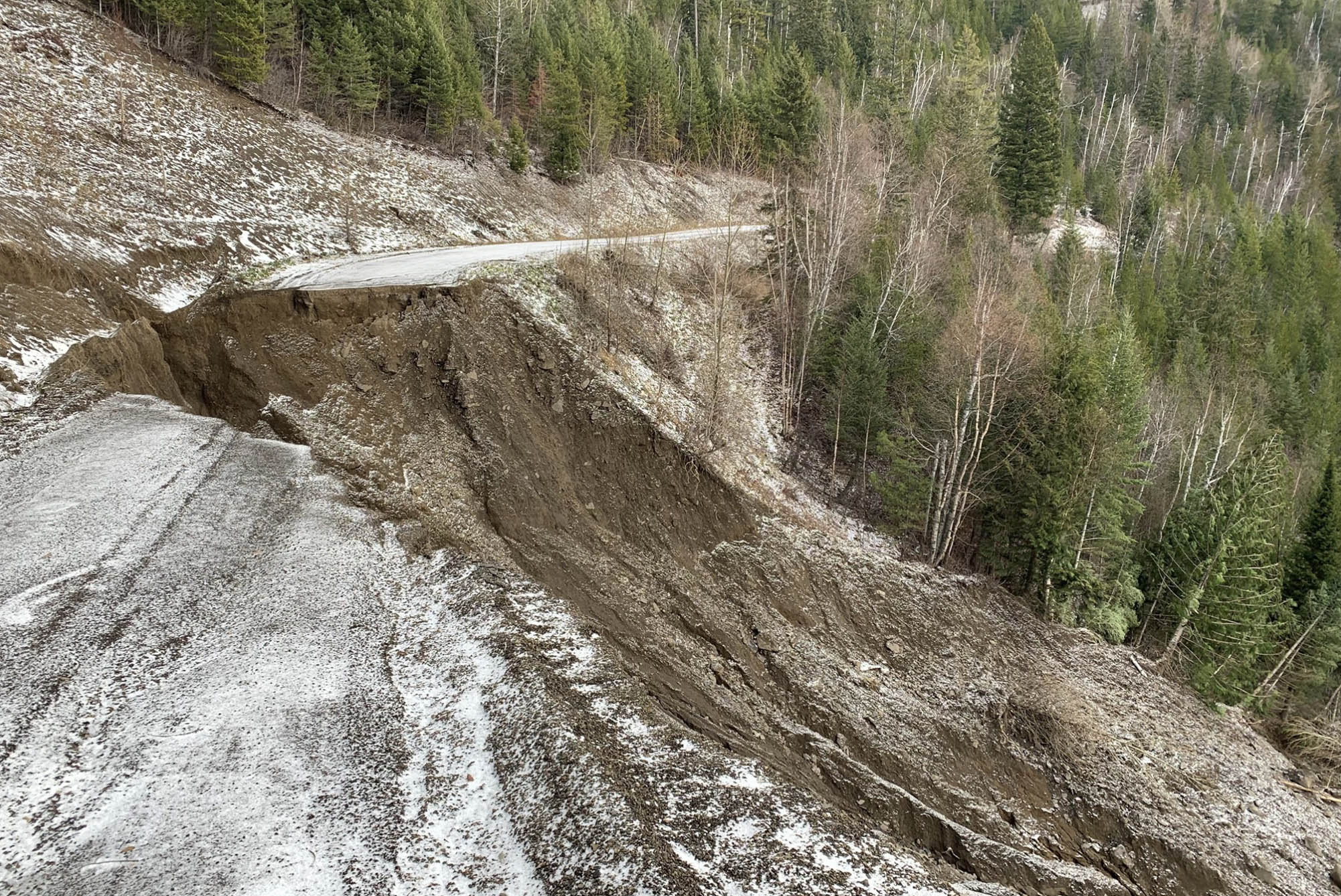 "We did get some great news today in the Cokato area as the Ministry of Transportation and Infrastructure (MOTI) was able to restore access on the south end of Cokato Road, which provides an exit route for all property owners between Thompson Road and Morrissey who had their egress cut off during the storm," adds Duczek. "One of the amazing things to come out of emergencies are stories of kindness and support, and we want to acknowledge the residents of Cokato Road and Thompson Road who have been supporting one another and checking in on one another until access to their properties could be restored."
Initially, three sections of Cokato Road were completely compromised by flooding or mudslides. Two of the three accesses, at the intersection of Robinson Road and near the cattleguard at Morrissey, are now passable and open to local traffic. The intersection of Cokato and Thompson Road remains closed and barriers are being placed tonight to ensure public safety until repairs can be completed, which could take several days.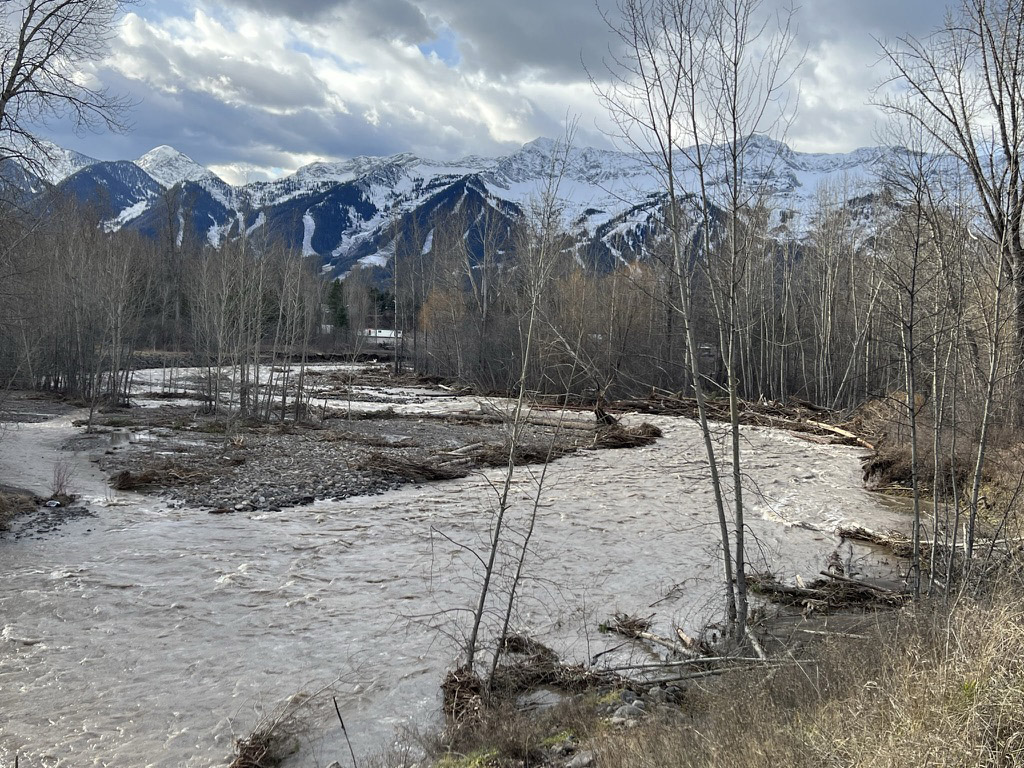 The RDEK, MOTI and Water Stewardship completed a second aerial assessment of several key locations around the Elk Valley today and the situation appears to be stabilizing.
As water levels continue to recede, attention will soon turn to clean up and recovery efforts. For private property owners there are a number of important steps they can take as they begin the clean up process.
"The first step for property owners is to contact their insurance company immediately. Take photos of any damage to your home and properties, keep all receipts associated with the clean up, and fill out a property damage report on engage.rdek.bc.ca," adds Duczek. "If your well or septic field were inundated with flood waters, it is also important to follow up with a certified septic practitioner and shock your well. Interior Health also recommends having your water tested by a qualified lab to ensure it hasn't been affected." A list of labs, restoration companies and flood-related resources can be found on the RDEK's website.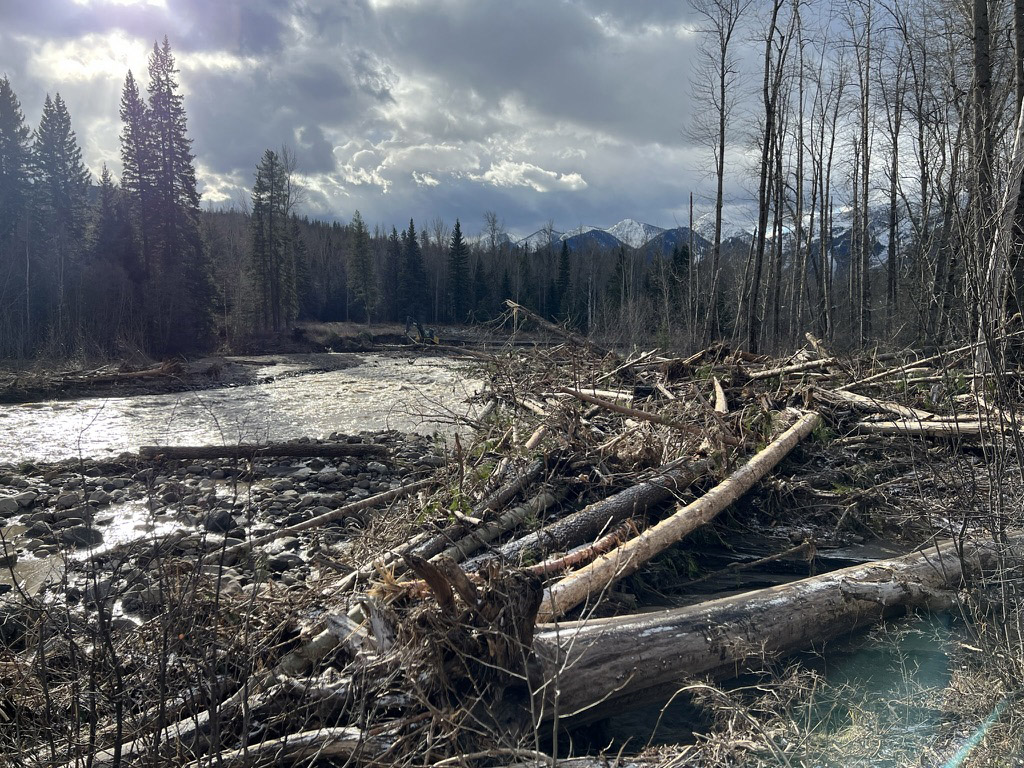 While no official announcement has been made, this weather event is likely to qualify for Provincial Disaster Financial Assistance (DFA). Having photos, receipts and details about the damage and clean up costs will be critical for property owners if DFA is approved.
"While the situation today has stabilized, it remains important for residents to maintain awareness about current conditions and use extreme caution in and around creeks and waterways as they may be highly unstable," adds Duczek. "We are asking everyone to obey local closures on roads and trails. They are in place for your safety."
For more information visit the Emergency Information page on www.rdek.bc.ca.