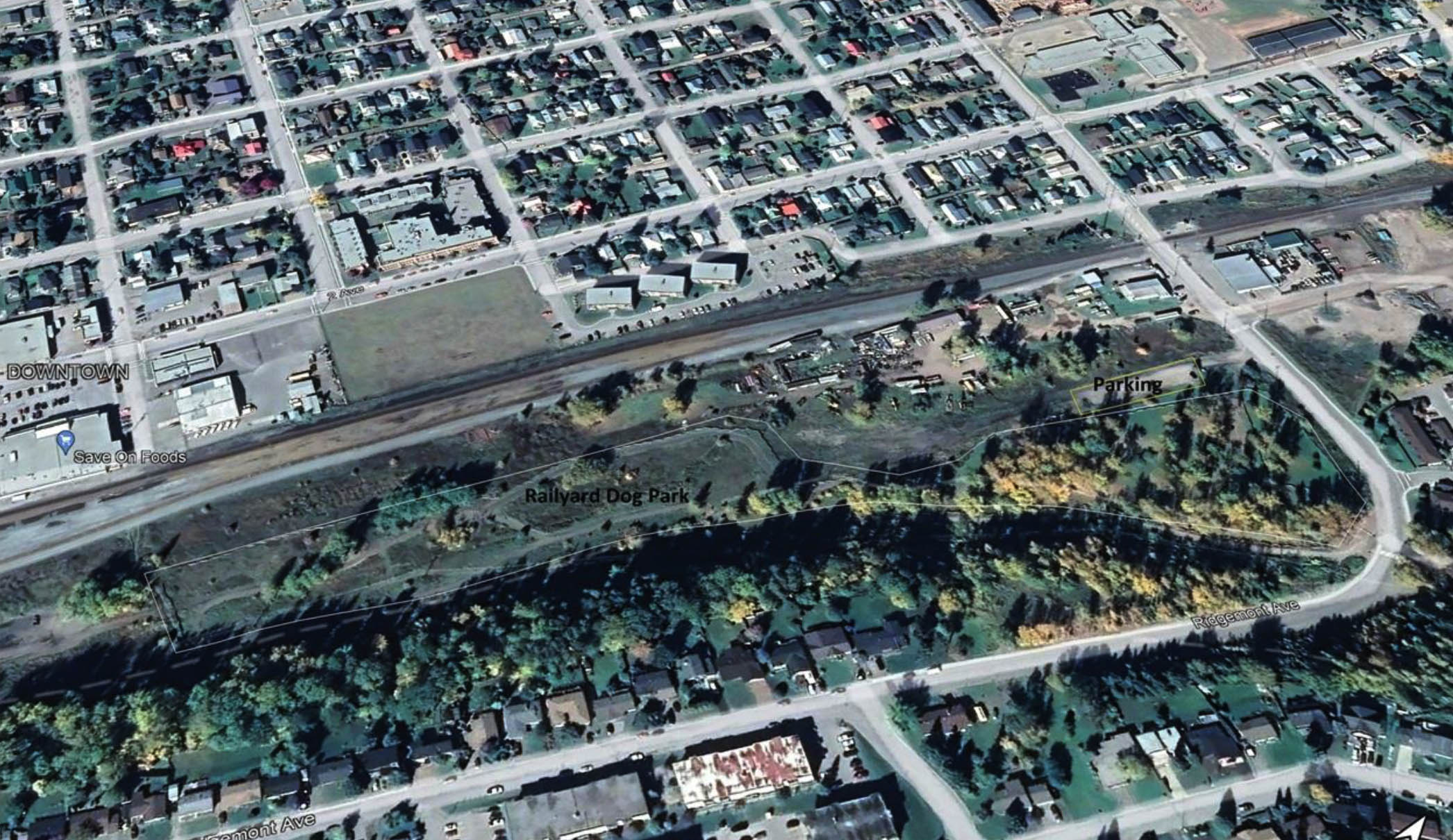 The Fernie Pets Society's 2023 Railyard Dog Park plan was supported by the City of Fernie.
Fernie Pets Society provided Council with an outline of the projects and activities planned for the Railyard Dog Park in 2023. The vote by Council was unanimous is support of the plan, see the Staff Report here.
The Railyard site was the preferred location for a dog park because of its large size and proximity to residential areas. It was zoned as municipal park land and at the time (2011-2012) it was being used for industrial waste storage and disposal and a portion is designated as a snow dump.
A large section of the site is reserved as a BC Hydro right-of-way for high-voltage power lines. Following consultations with stakeholders, Fernie's Leisure Services Master Plan (2013) recommended that the Railyard site be developed as a dog park. In 2015 BC Hydro approved the Society's request for development of trails and fencing within its right of way. A formal Land Use Permit agreement between the City of Fernie and the Society was approved in July 2016, allowing the Society to proceed with development of the dog park.
The Fernie Pets Society is a volunteer-run charity organization who designed and built the Railyard Dog Park. The park currently sees approximately 7000 visitors a month, averaging over 200 visitors daily. On peak days there are up to 300 visitors.
The Society has a 5-year Service Provider Agreement with the City to maintain and enhance the Railyard Dog Park.
The plan outlined the current state of the Park, its existing facilities and the Society's work plan for 2023, including:
• Management issues;
• Maintenance work;
• Activities and projects over the year;
• Future improvements and projects.
The Society's expenses in 2022 for the dog park were $42,200 and total expenses for the dog park between 2011-2022 were $321,409. See the Annual Report and Project Plan here.