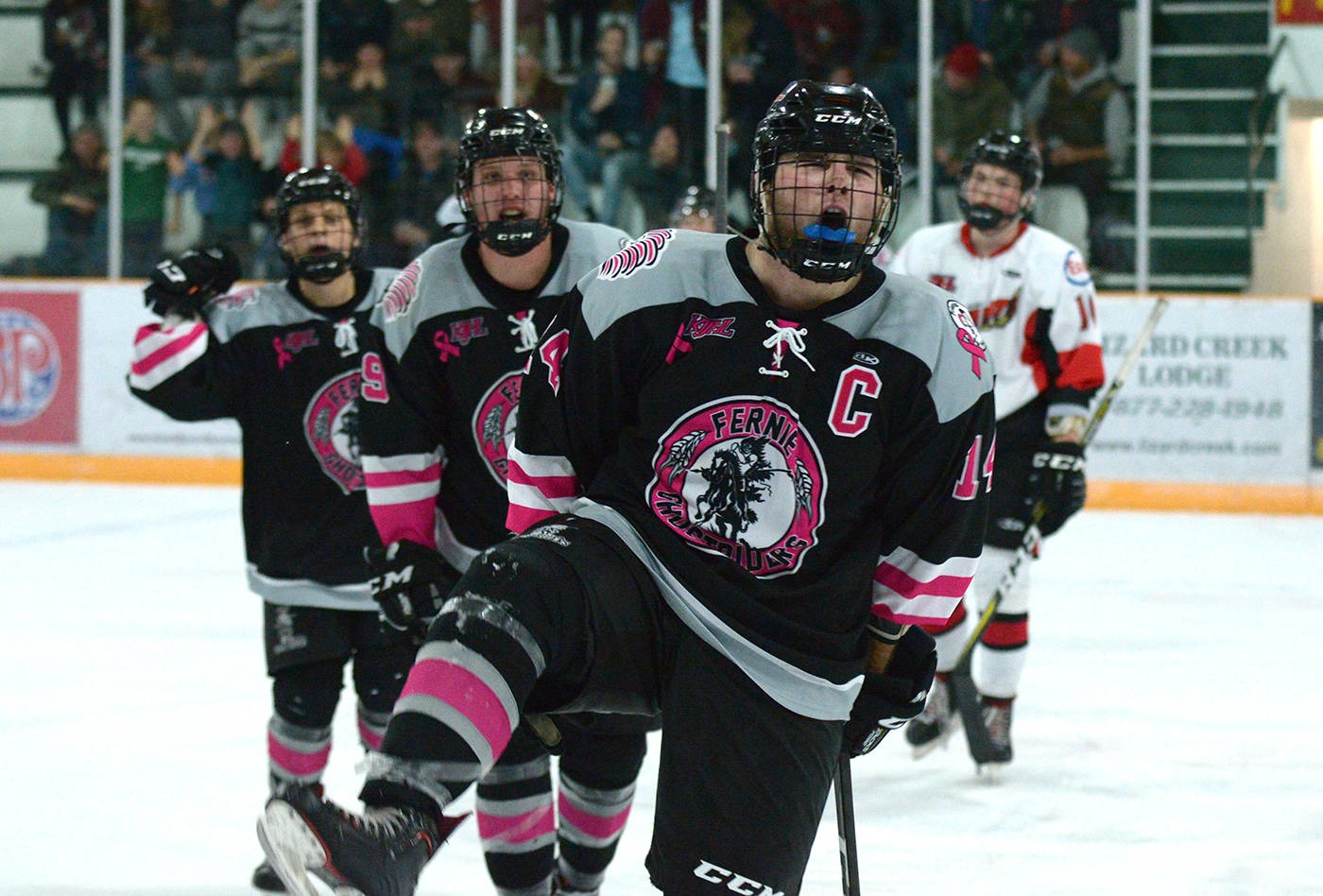 The Ghostriders won two away games and split their home games in their best of seven series against Kimberley. Kimberley is the Riders biggest league rival and taking the first two games in Kimberley and splitting in Fernie is a huge achievement.
The Riders lead three games to one heading into Kimberley this Friday followed by a home game this Saturday if necessary.
The Riders will take the Eddie Division title with their next victory!
Game 1 Scoring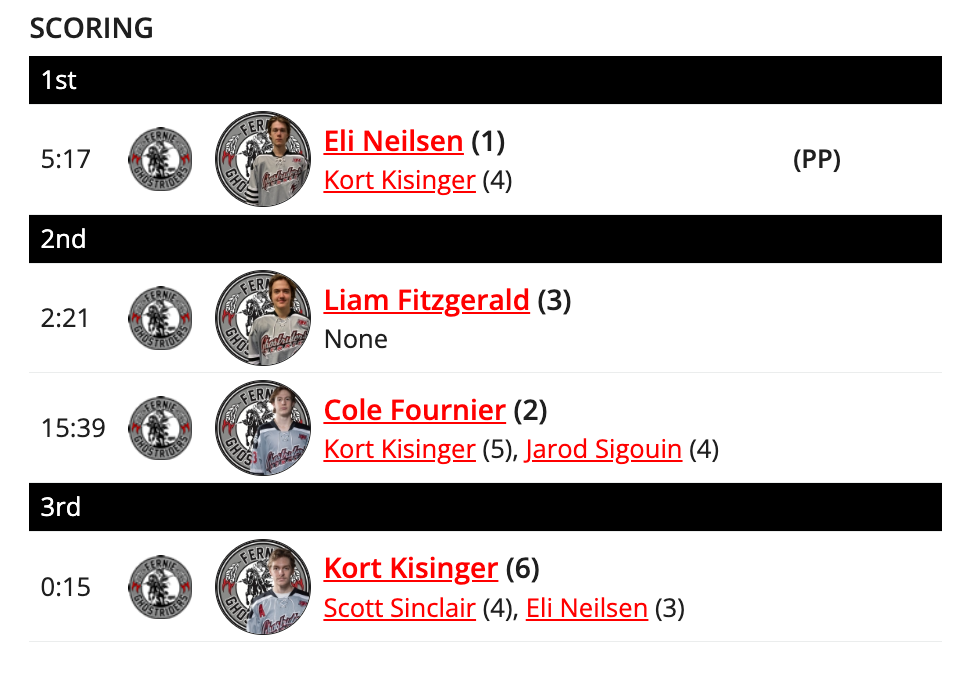 Game 3 Scoring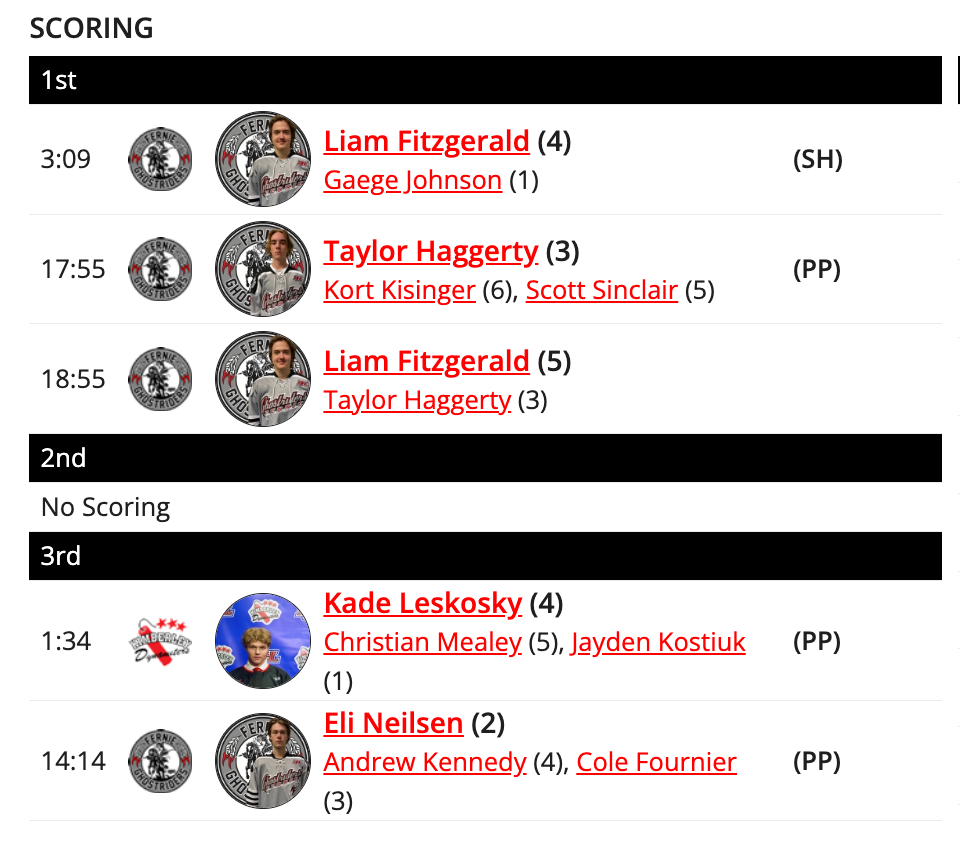 Game 4 Scoring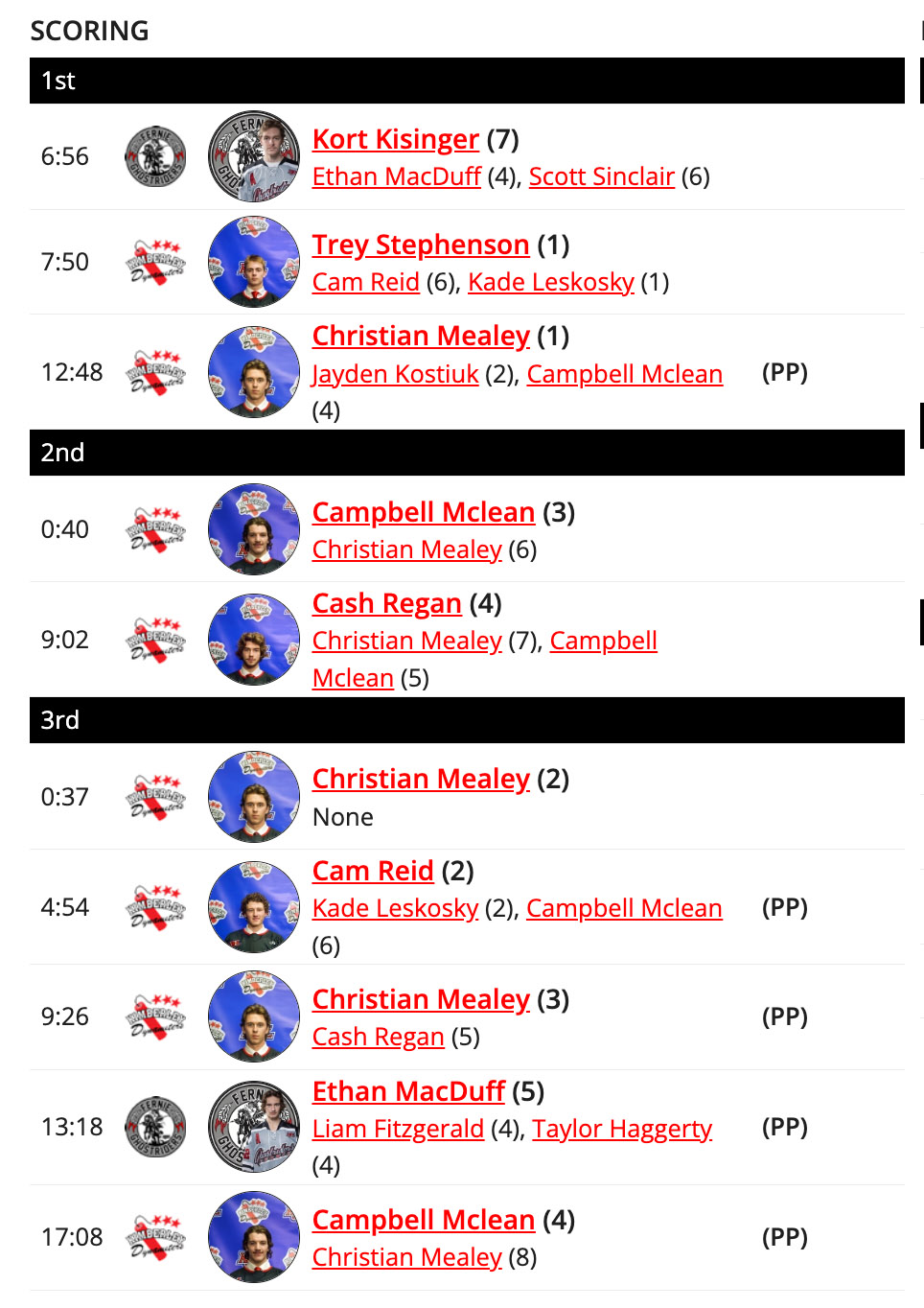 Go Riders Go!