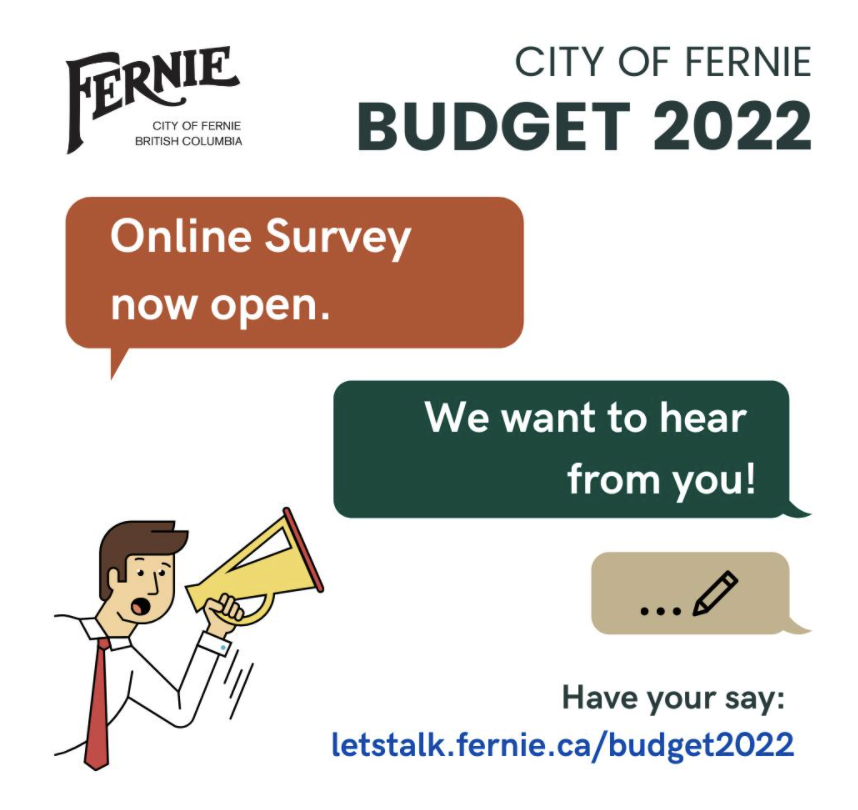 The City of Fernie is requesting input from Fernie residents on their Draft 2022 Budget and Financial Plan.
A complete summary of the budget is available at https://letstalk.fernie.ca/budget2022
Get informed by:
– Reviewing the 'Budget at a Glance' package.
– Watching Budget Meeting recordings online.
– Browsing through Budget slideshows and reports presented to Council.
Have your say:
– Complete the Budget Survey to comment on proposed tax rates, and the way they deliver City services: https://letstalk.fernie.ca/budget2022
Send the City your feedback – by email to letstalk@fernie.ca or by mail to City Hall, Box 190, Fernie, BC
V0B 1M0.
Public comments will be received until March 2, 2022 and presented to Council on March 7th.
Learn more about the Draft 2022 Budget:
https://letstalk.fernie.ca/budget2022