WildSafeBC Elk Valley has posted that Fernie bear reports have been well above average for the past three years.
As of October 15, there were 67 black bear and 19 grizzly bear reports this year in Fernie. This is above the average number of 40 black bear and 12 grizzly bear reports for the past 3 years. This increase in reports can be attributed to a high bear population due to good berry crops and a higher bear birth rate the past few years. An increase in trail and backcountry use is also a factor and has contributed to an increase in human/bear conflict.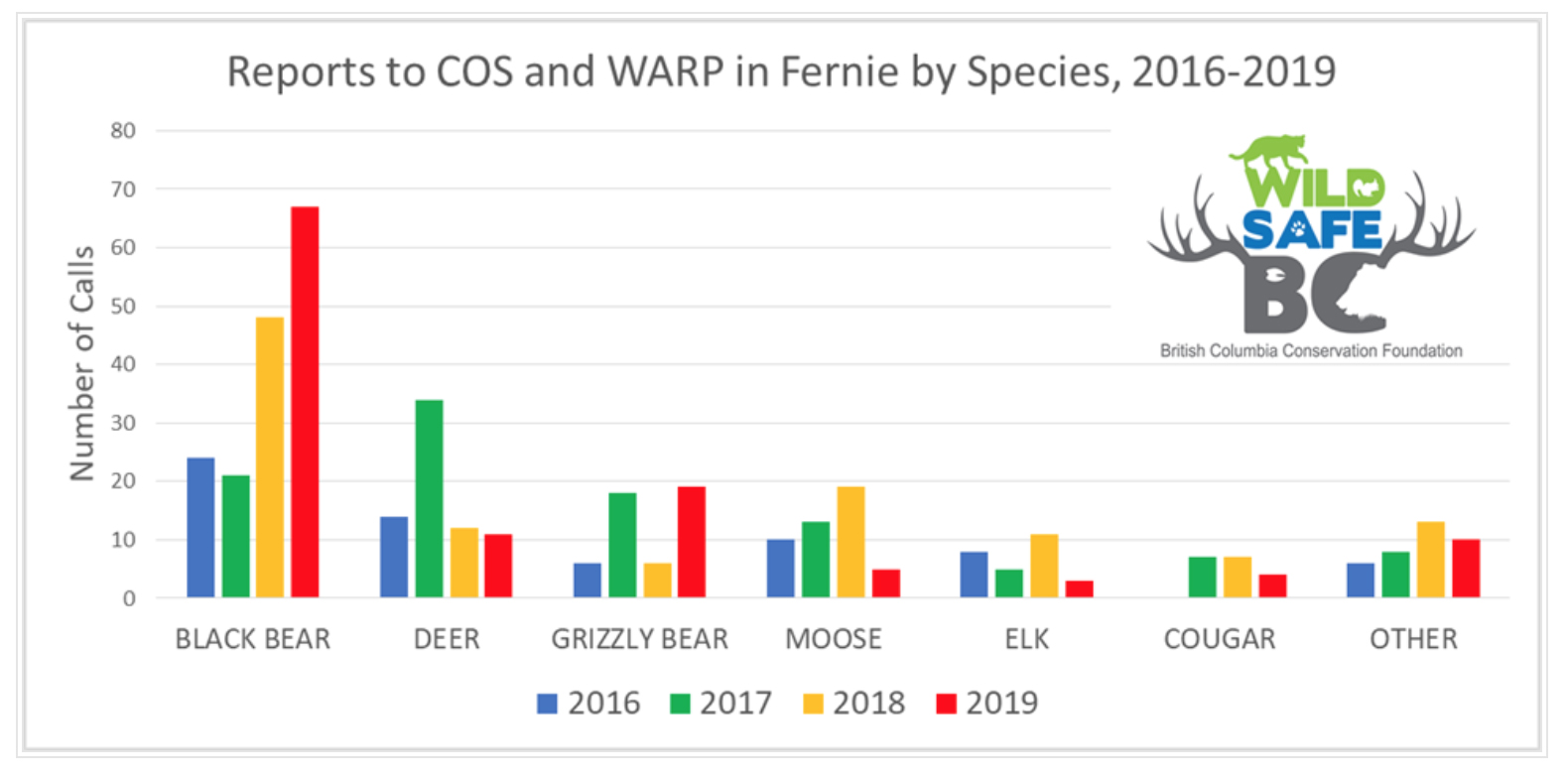 Although the number of bear reports is higher than average, black and grizzly bear mortality has shown a decreasing trend since 2015 when 22 bears were destroyed in Fernie. To date, two (one black and one grizzly) food conditioned and habituated bears have been destroyed to date. This decrease in bear mortality can be attributed to availability of natural food, increased awareness and better management of wildlife attractants: less wind strewn litter and garbage accessible to wildlife with gravity locking carts versus plastic bags on the curb side and availability of communal bear resistant dumpsters.
The dumpsters work when people respect the bins purpose and do not overload them. It also is an offence under the Wildlife Act to dummp animal carcusses there where people might be present. Please take your carcusses to the transfer station.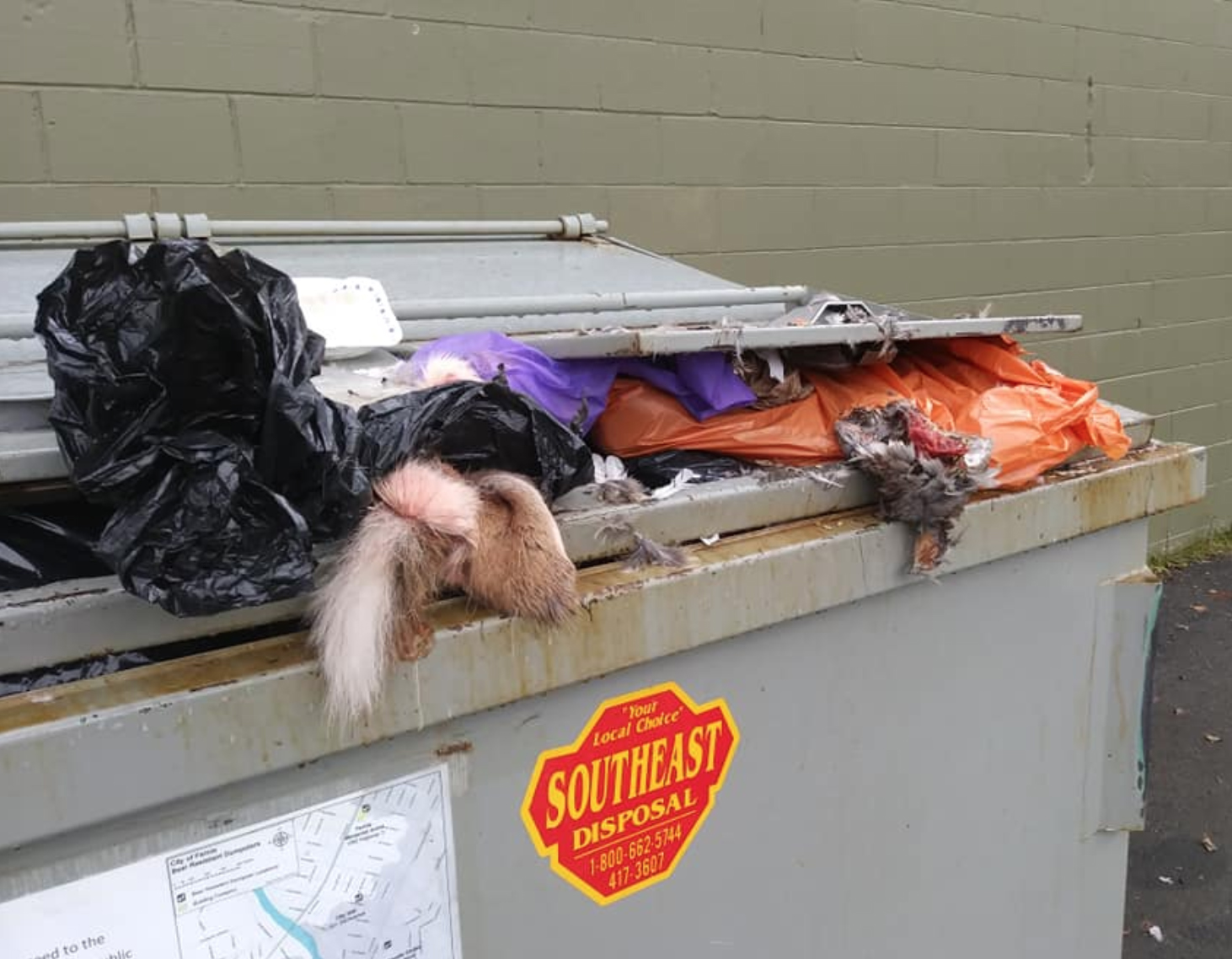 Bear reports in the region tend to have a small peak in the spring followed by another larger peak in the early fall when bears have increased caloric demands in preparation for winter denning. Garbage remains the most reported attractant for all wildlife combined, although residential fruit trees are seldom reported they remain a significant attractant and require better management.
Follow WildSafeBC Elk Valley here for the latest news and reports.
Photos from Facebook