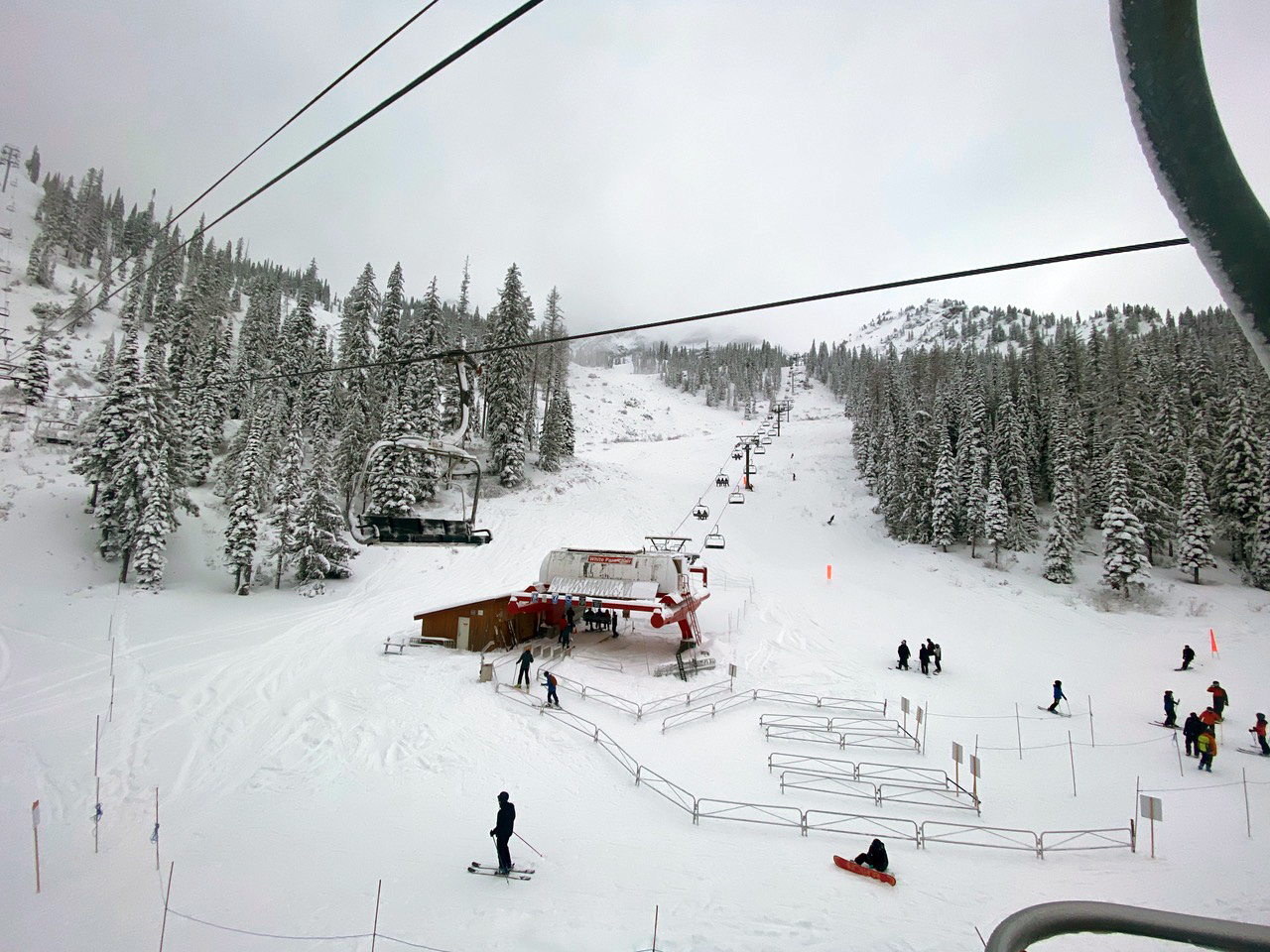 Everything about today was classic Fernie, definitely an opening day to celebrate! Locals made a strong appearance; the "20cm rule" and "opening day" both entitled locals to skip work and school and head to the lifts. Reports were that the town was empty, as it should be!
The snow was a creamy 20cm's on top of a dense base. Fresh tracks were plentiful and with decent stability, all five bowls were opened. The afternoon opening of Curry Bowl was one of the best opening day treats in a while.
Early season conditions do persist with many natural hazards, so do ski conservatively. Otherwise, the ski-hill is good to go, and well organized with their new policies, so get up there and enjoy opening weekend!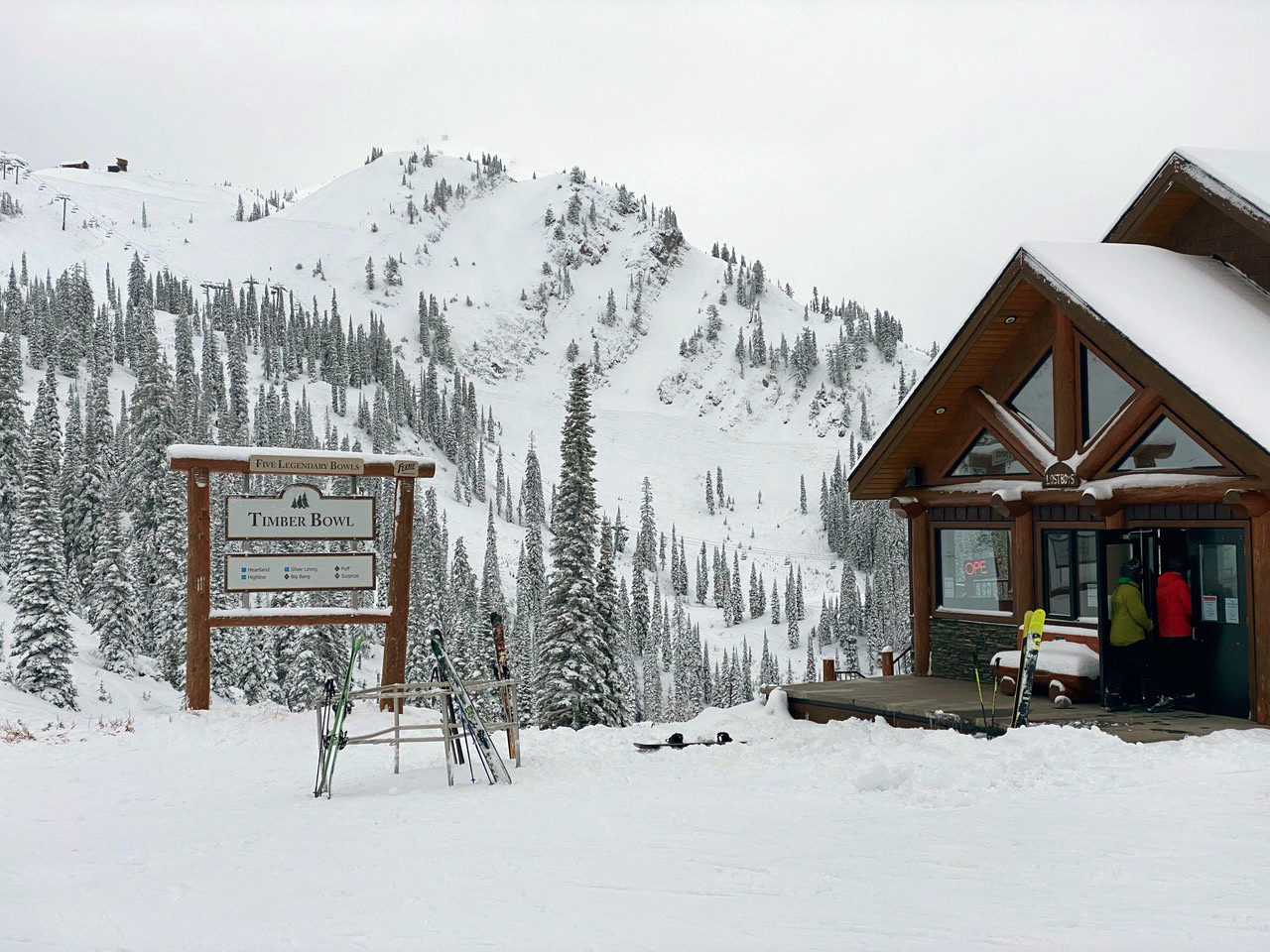 Today was a great reminder of why many of us live here, skiing is our primary passion! And today was especially appreciated given the lingering question about FAR not operating this season, and the shutdown last spring.
Thanks should be directed to the team at FAR: everyone from the parking attendants to the lifties and the managers. They all have worked tirelessly to prepare their operations for today and it rocked. Their COVID-19 Operations Safety Plan was well organized and executed. It definitely helped that skier numbers were moderate to low in the afternoon. See detsailed information about COVID-19 on Health Link BC, how to protect yourself, your family and your community.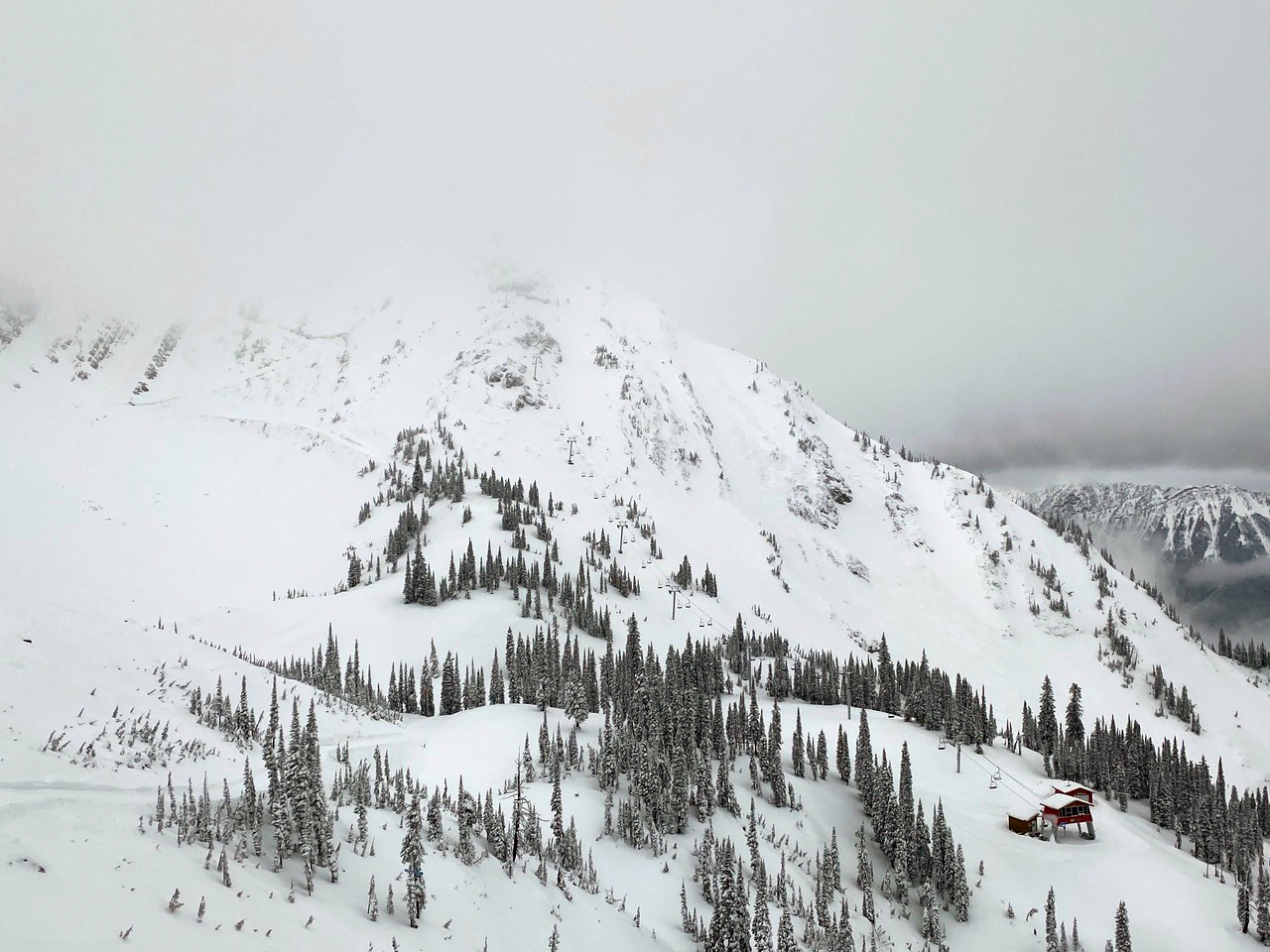 Skiing will be the pandemic savour as long as we don't experience serious outbreak. It's our responsibility to follow the guidelines that are in place, as we all want a long season, and a safe skiing and riding experience. Please stay home and ski your local mountain and help keep Fernie's lifts spinning.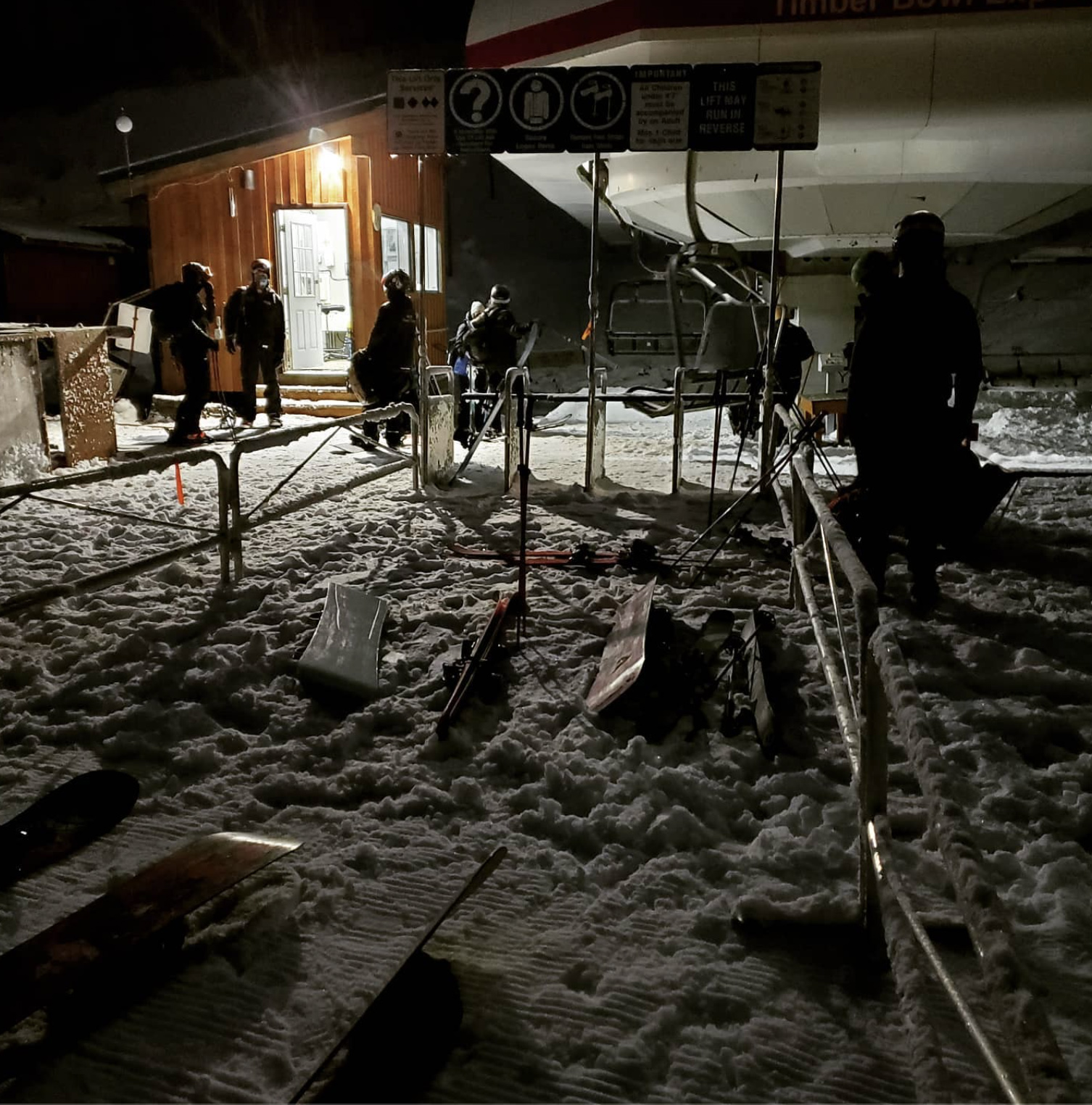 Today was also a special day for a couple of legends.
Greg "G-Money" Barrow, founder and inspiration at the Edge of The World Board shop, celebrated his 20th consecutive First Chair on Opening Day! 20 years is super impressive and it didn't come easy, every year his reign is threatened by one-off keeners. Note the day-break crowd pictured above.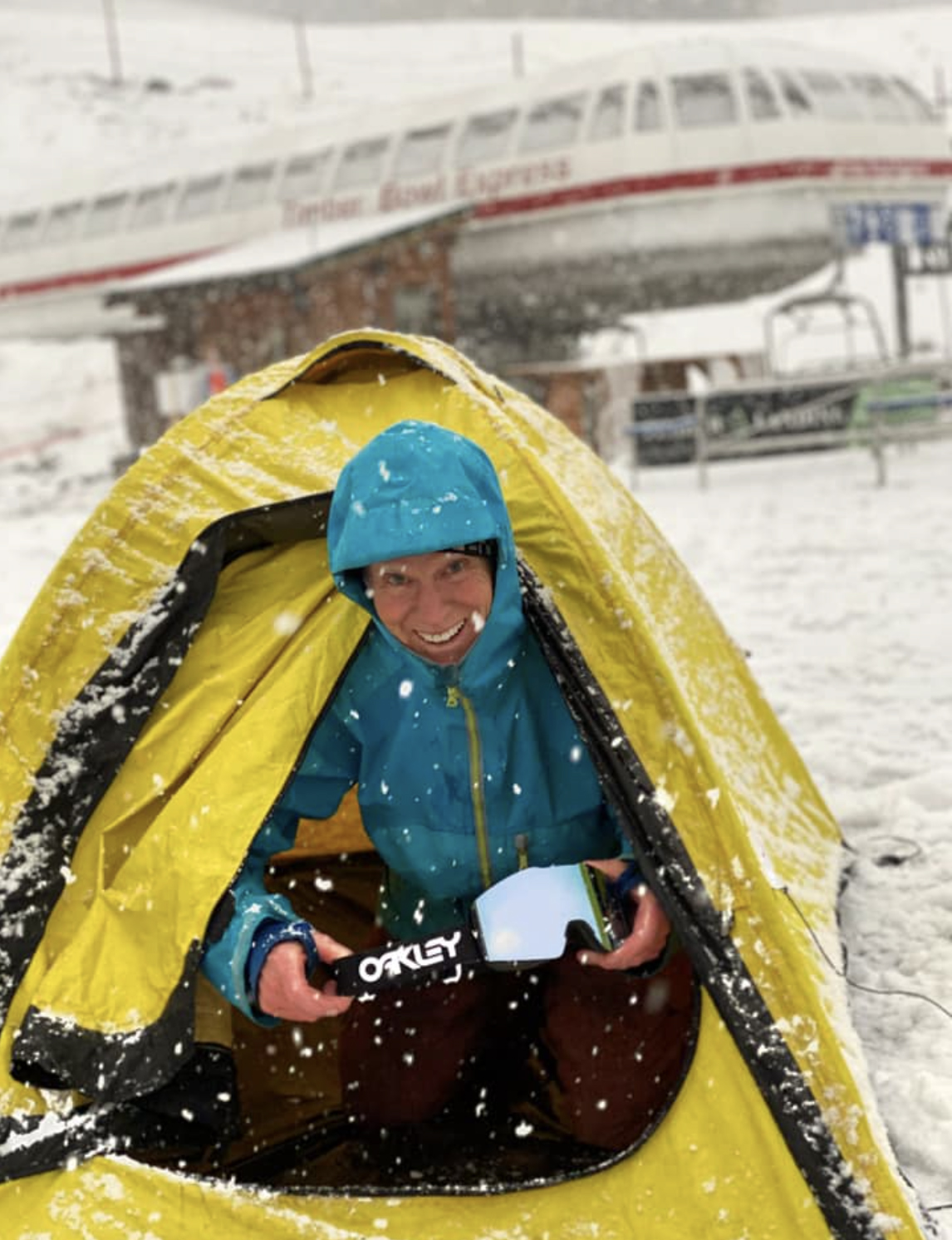 G-Money pitched his tent at 4PM yesterday to ensure his 20th! Congratulations "G" on 20 years, you are a legend!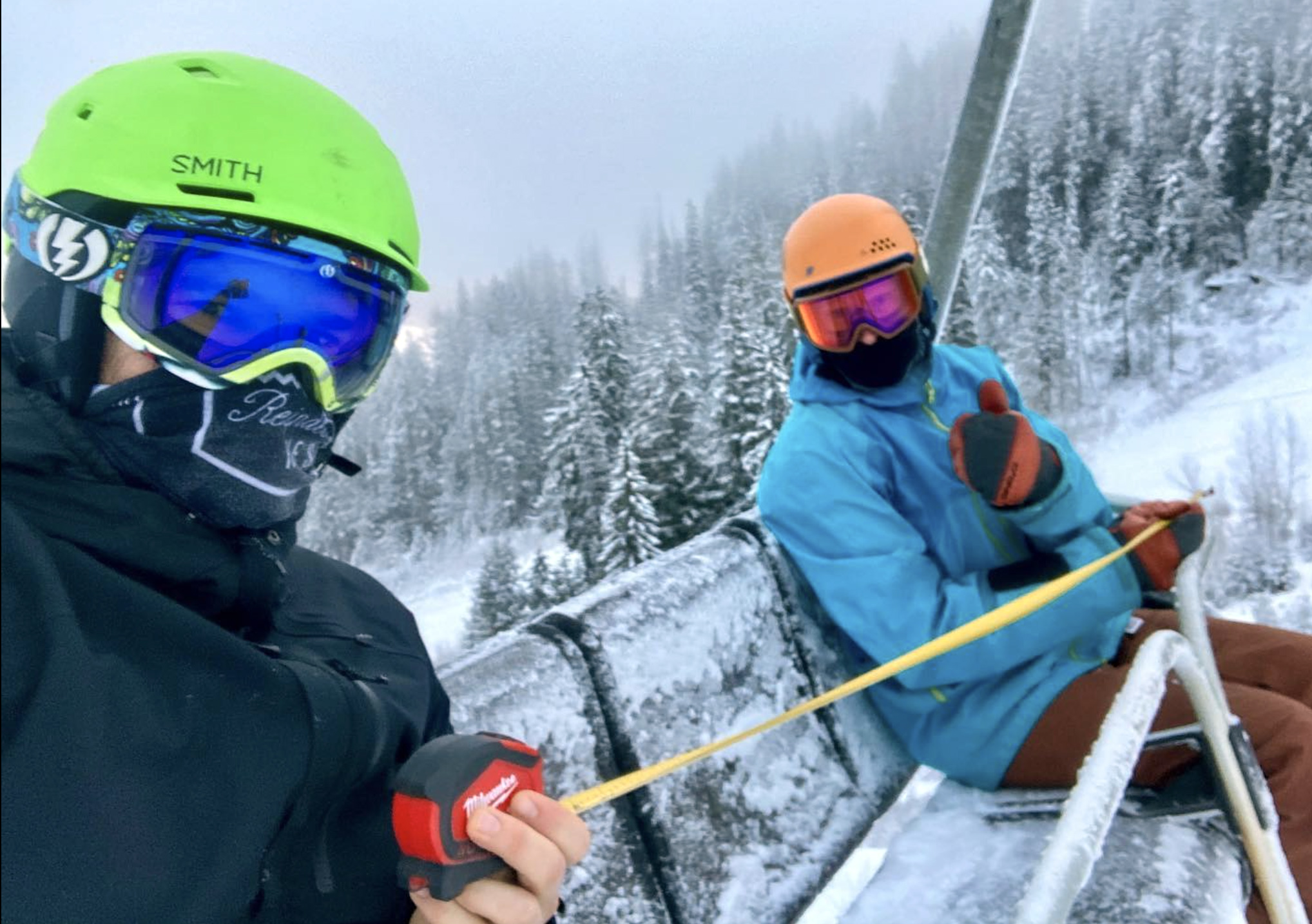 Social distancing was measured and confirmed to be 2 meters!
The other legend is Murray Edwards, sole owner of Resorts of the Canadian Rockies and our local ski hill. Today was Murray's 61st birthday, he was born on December 10, 1959.

Happy Birthday Murray from Fernie and we hope your enjoyed a day of skiing powder in Switzerland!
More about Norman Murray Edwards
Originally from Saskatchewan, Murray listed Calgary and Banff as his primary residence until 2016, when he left Alberta for London. At the time, he denied that he was leaving the province over a personal tax rate jump from 10 per cent to 15 per cent under the previous NDP government.
In 2020 Edwards relocating this home base from rainy London to the posh Swiss ski resort town of St. Moritz, Switzerland. Edwards now lists St. Moritz as his primary residence.
Murray is a Canadian oil sands financier, a co-owner of the Calgary Flames hockey team and has controlling interest in Westjet and Canadian Natural Resources Ltd, and the executive chairman of Ensign Energy Services Inc. and Magellan Aerospace Corp. With an estimated net worth of $US 1.5 billion, Edwards was ranked by Forbes as the 32nd wealthiest Canadian and 1511th in the world.
Photos by Staff and Facebook