Winter backcountry users in Canada often rely on Avalanche Canada to help keep safe. To support the important work it does—including notifying backcountry users of avalanche conditions and risks—Columbia Basin Trust is funding the non-profit organization with $450,000 over three years.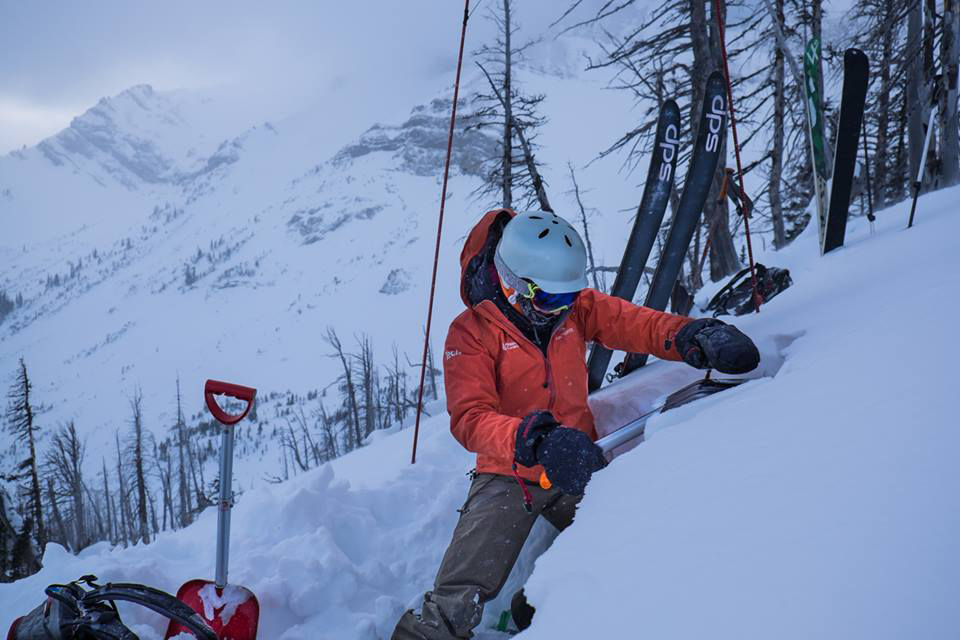 "We're blessed with beautiful mountains here in the Basin, which means we have to be smart when we play out there in the winter," said Johnny Strilaeff, Columbia Basin Trust President and Chief Executive Officer. "The efforts of Avalanche Canada not only help protect residents, but help our region continue to attract winter tourists. This boosts our economy, as does the fact Avalanche Canada and its employees are based right here in the Basin."
"We are extremely grateful for this support from Columbia Basin Trust," said Gilles Valade, Executive Director, Avalanche Canada. "Predictable multi-year funding is critical for our operations and allows us to maintain our services for the backcountry community."
To increase public avalanche safety, Avalanche Canada issues daily avalanche forecasts throughout the winter for many of the mountainous regions of western Canada, providing this free information via their website and mobile app. It also coordinates and delivers avalanche awareness and education programs, acts as a central point of contact for avalanche information and performs avalanche research projects. In winter it employs over 30 people through its head office in Revelstoke and its field team in Fernie.
Virtually the entire Basin is served by its programs and services. Of its 12 forecast regions, eight are in the Basin, making up over half of the area it covers. The Basin is also where most avalanche fatalities occur in Canada: 52 per cent between 2000 and 2014. That's why the work of this organization is so vital to this region.
The Trust also funded Avalanche Canada in 2015, with $370,000 over two and a half years. In addition to continuing its ongoing activities, the organization used this for items like developing a new website, upgrading its technology and introducing the Mountain Information Network, which allows backcountry users to share real-time data and observations from the field.
The Trust has also committed $50,000 over two years to help Avalanche Canada deliver a program specific to youth. In 2015/16, the organization delivered the program to 36 schools in 26 Basin communities, raising avalanche awareness and reducing risks amongst nearly 4,000 students of all ages.
To learn more about Avalanche Canada, visit avalanche.ca.