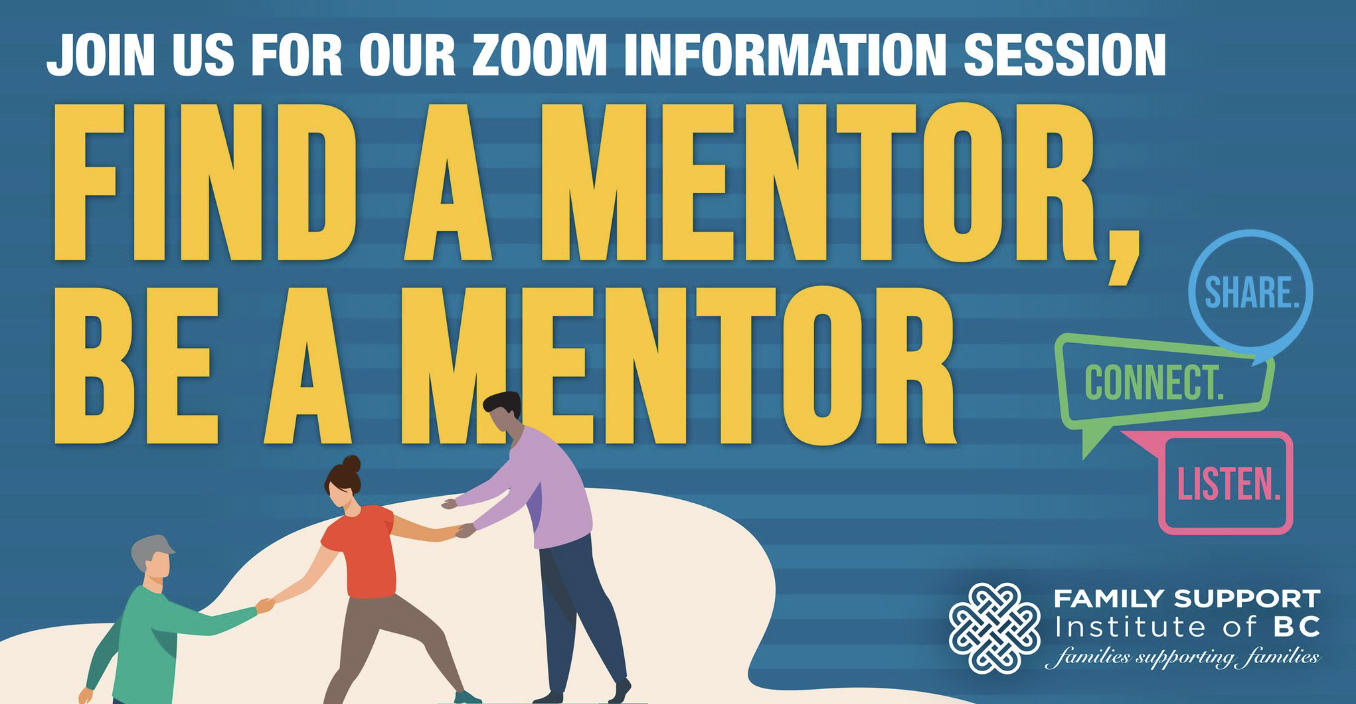 Description:
There's an entire community of people out there to connect with and share your experiences with!
"It is nice to just sit with people who get it" ~ FSIBC Volunteer Resource Parent Daniel Allen
The Family Support Institute of BC (FSIBC) is the only grassroots peer-to-peer disability organization/community for families and guardians of children with disabilities in BC. FSI has been bringing this community together in welcoming and unique ways since 1985 – be mentored by families you can trust.
Join a community like no other!
A few of the perks to becoming a volunteer.
• Get Informed and Inspired
• Share your resilience with others
• Access FSI's curated selection of trusted resources created by the lived experience of families for families
• Attend community events
• Join and co-host online support groups
• Belonging
• Be trained to facilitate FSIBC workshops
• Celebrate
Meet our awesome Resource Parents.
Family Support Institute of BC (FSI) is a provincial not-for-profit society committed to supporting families who have a family member with a disability.
FSI is unique in Canada and the only grassroots family to family organization that has a broad volunteer base.
FSI SUPPORTS AND SERVICES ARE FREE TO ANY FAMILY
Time
http://ow.ly/xzS050JAz2K
Jun 22, 2022 07:00 PM
Jun 26, 2022 10:30 AM
Map Unavailable