The Fernie Mountain Music Festival Society is pleased to announce that a new music festival – Wapiti will be held this year on August 19th and 20th.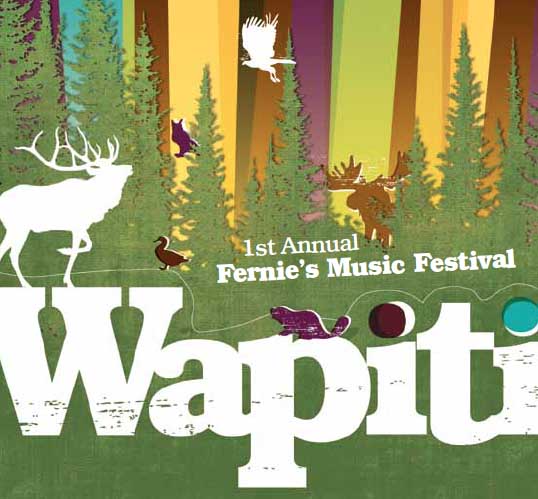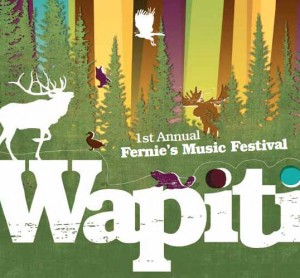 The new music festival focuses on Canadian Indie music and features such bands as Elliott BROOD, Yukon Blond, Library Voices, The Matinée and recent Juno award winners Said The Whale.
A line-up release party in May, played by Calgary's Michael Bernarnd Fitzgerald (also playing at the Festival on August 19th) easily sold out in advance.
"We wanted to create a community music festival that represented the culture we have here in Fernie," said organizer Kevin McIsaac. "Fernie is a great mountain town with tremendous amenities and has hosted music festivals in the past. We're starting modestly, but we hope to get some legs under Wapiti and make Fernie a mecca for music as well as mountain culture."
The festival runs over the evening of Friday August 19th and from noon until 11pm on Saturday August 20th. It will be held outdoors in Fernie's Annex Park next to the Elk River. Wapiti is an all ages festival.
Tickets for the festival are available on-line and are available in advance at select retailers in Fernie for $15 for Friday, $35 for Saturday or $40 for the entire weekend. Tickets at the gate will be $20 for Friday, $40 for Saturday and $50 for the entire weekend. Children 12 and under are free, as are seniors 65 and older.
More information about ticket locations, accommodations, bands and Fernie are available on the
official Wapiti website at www.ferniemusic.com.