6 November, 2016
Comments Off

on Ski and Board Film Fest Delivered
The Fernie Ski and Board Film Fest delivered excellent winter stoke to a full house at the Fernie Community Centre. Ample quantities of great films and prizes, mixed with Fernie Beer and Bridge Bistro Pizza, kept the audience happy!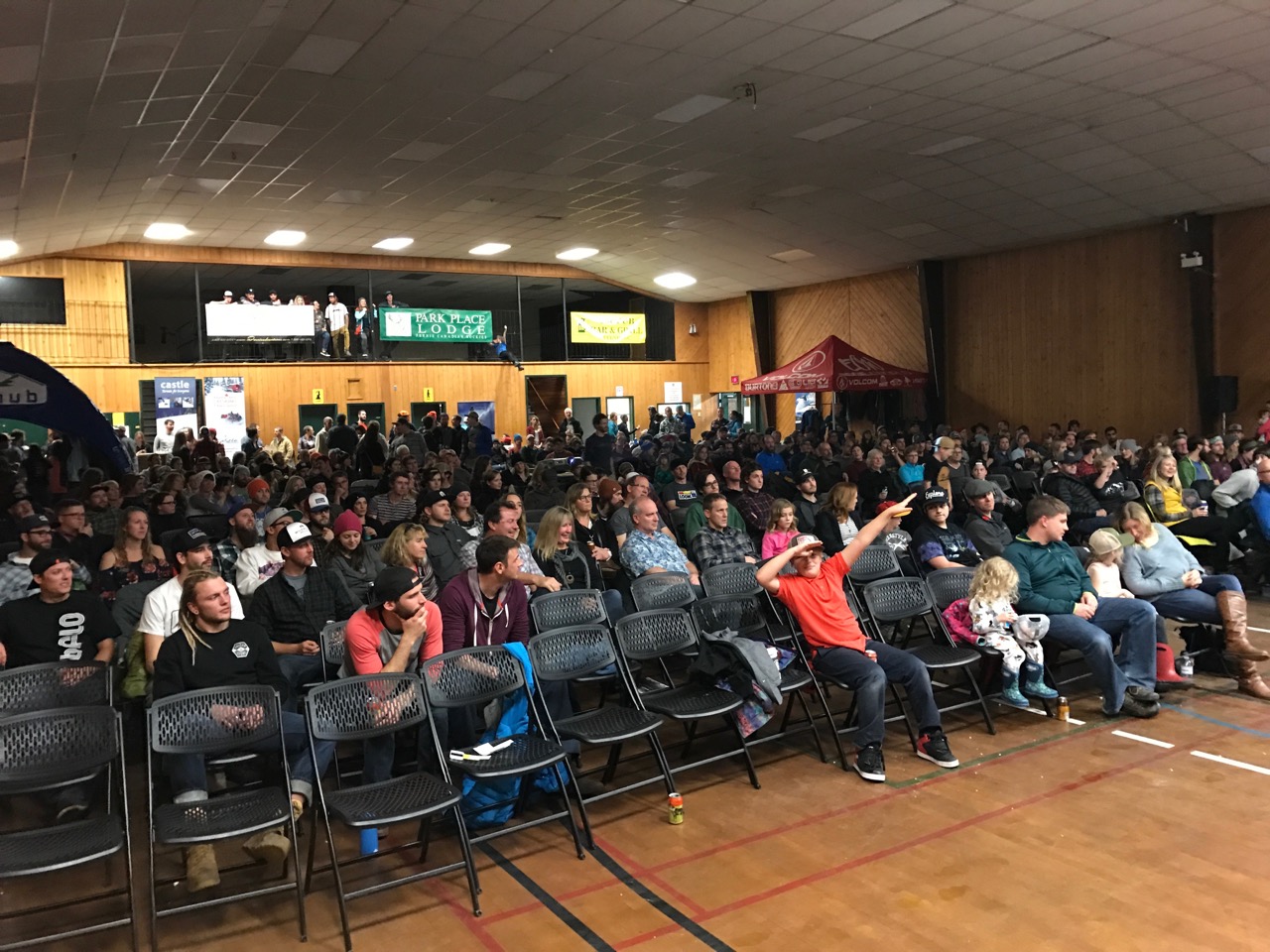 The event is a fundraiser for the Canadian Ski Patrol. Last winter CSP members provided over 3000hrs of volunteer patrol services in Fernie and Elkford ski hills, and the Fernie Wam Bam & Demolition Derby events. New for this year, the CSP will provide Nordic patrol at the Elk Valley Nordic Center.
The evenings featured films included; RUIN and ROSE", a new film by MSP, presented by Gear Hub. Mark Hall, Gear Hub owner, presents new Scott skis to winner below.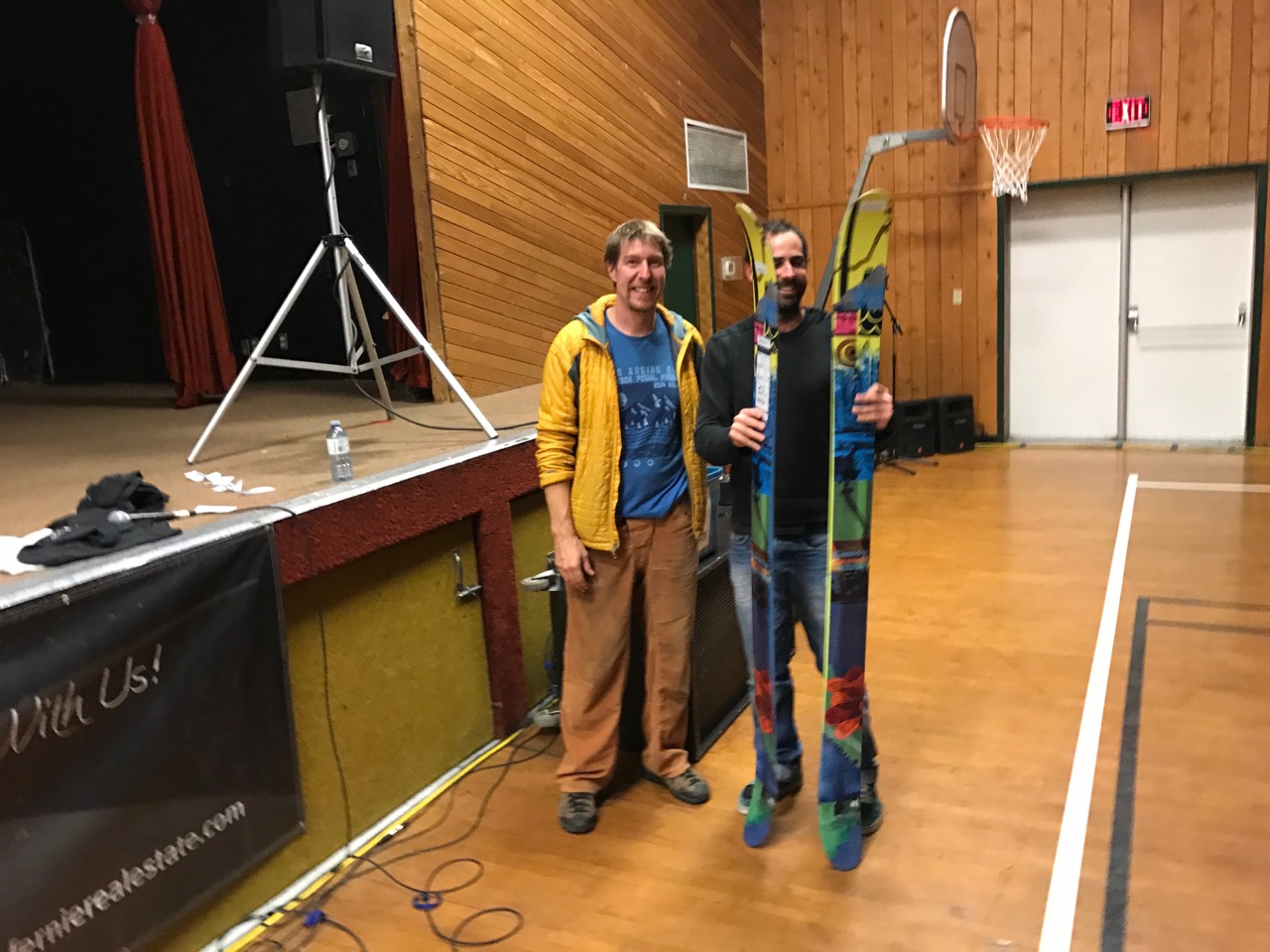 TIGHT LOOSE by TGR, presented by Island Lake Catskiing, and featured a very special ILL film inclusion! Doug Feeley, ILL CAO, introduced the film to the crowd and gave some background on how the synergy came together.
The FOURTH PHASE, a new snowboard film by Red Bull Media, was presented by Edge of the World. Greg Barrows, aka G-money and EOW owner, presents Burton prize below.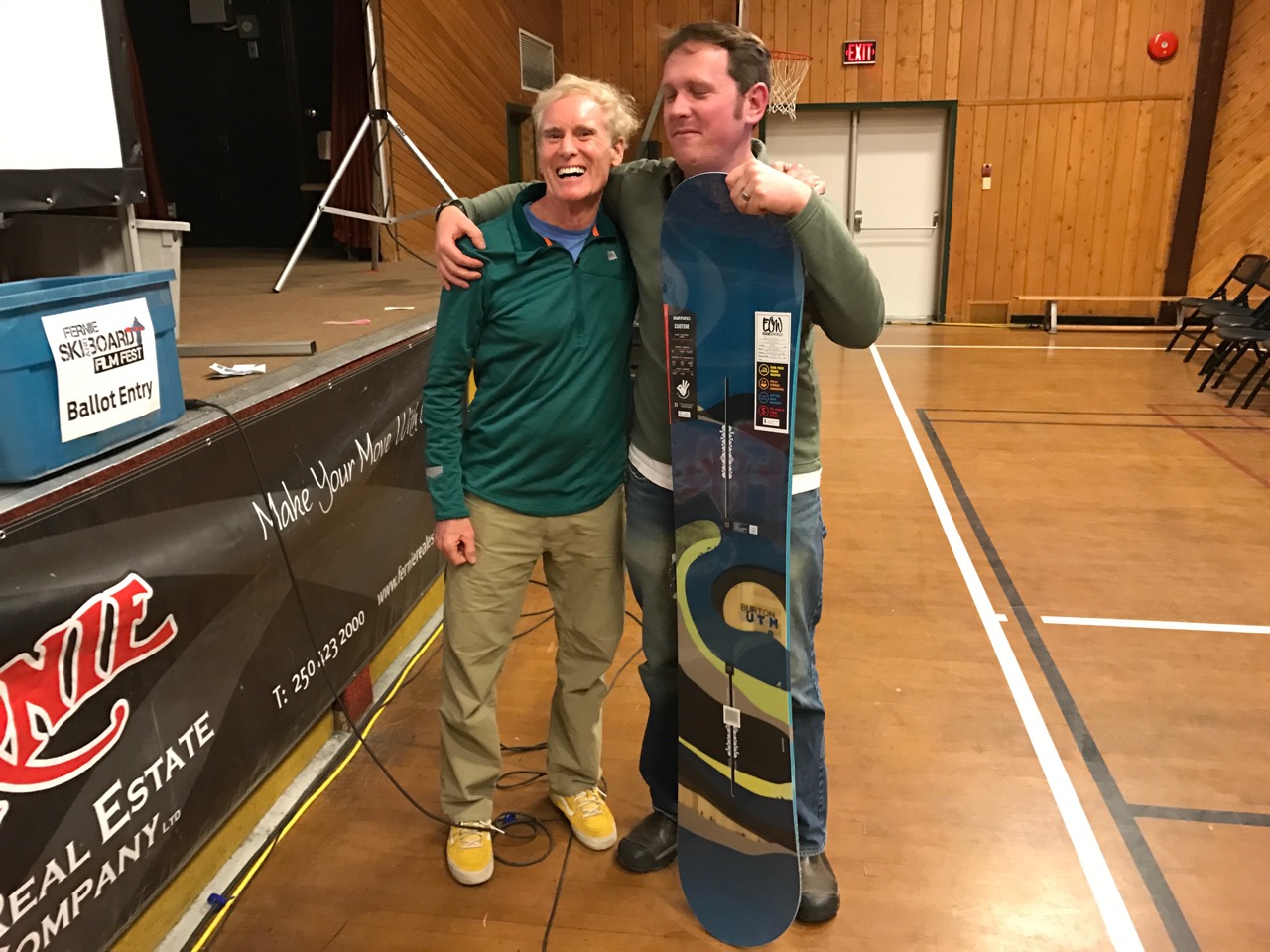 Top accolades went to Teton Gravity Research's "Tight Loose". Tight Loose won Best Film and Peoples Choice with their action packed fun production celebrating their 21st year of producing feature ski films.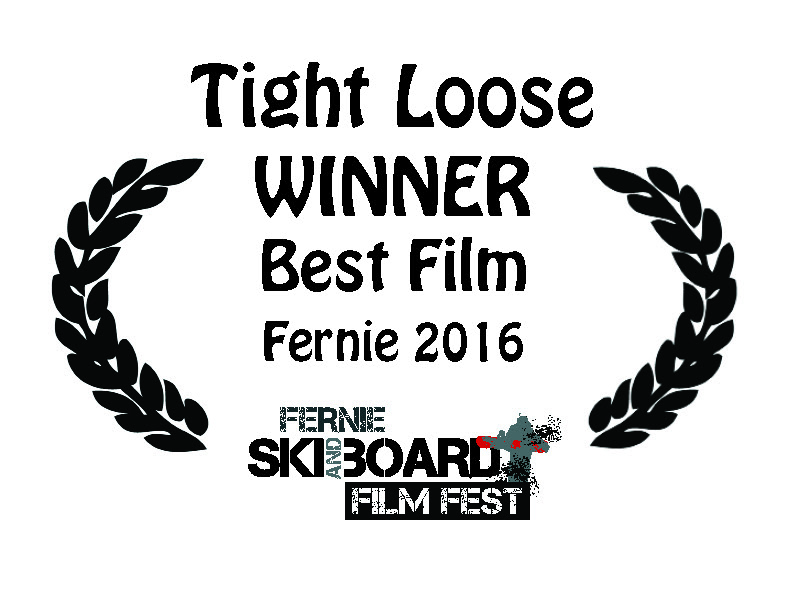 Amazing prized were provided by all sponsors, guests went home with ski vacations, catskiing, snowboards, skis, North Face jackets and more!
We thank our supporting sponsors who make this event possible: Fernie Real Estate, Fernie Alpine Resort, TECK, Gearhub Sports, Edge of the World, the Bridge Bistro, Park Place Lodge, Fernie Brewing, FWA Powder Catskiing, Great Northern Powder Guides, Castle Mountain, and Island Lake Catskiing.
Thank you to all attendees and volunteers. We hope to see you next year; same time, same place.