18 September, 2018
Comments Off

on Hoji lets his skiing speak
The Fernie Ski & Board Film Fest is proud to announce that Hoji will be this years lead film.
Eric Hjorleifson lets his skiing speak for itself. He doesn't stand on the bar and shout out his accolades. He chases storms. He ditches his cell phone for weeks at a time. His exploits are rarely flaunted on social media. In spite of all of this – or maybe because of it – he is a hero to legions of skiers across the globe. This is who Eric is – this is "HOJI."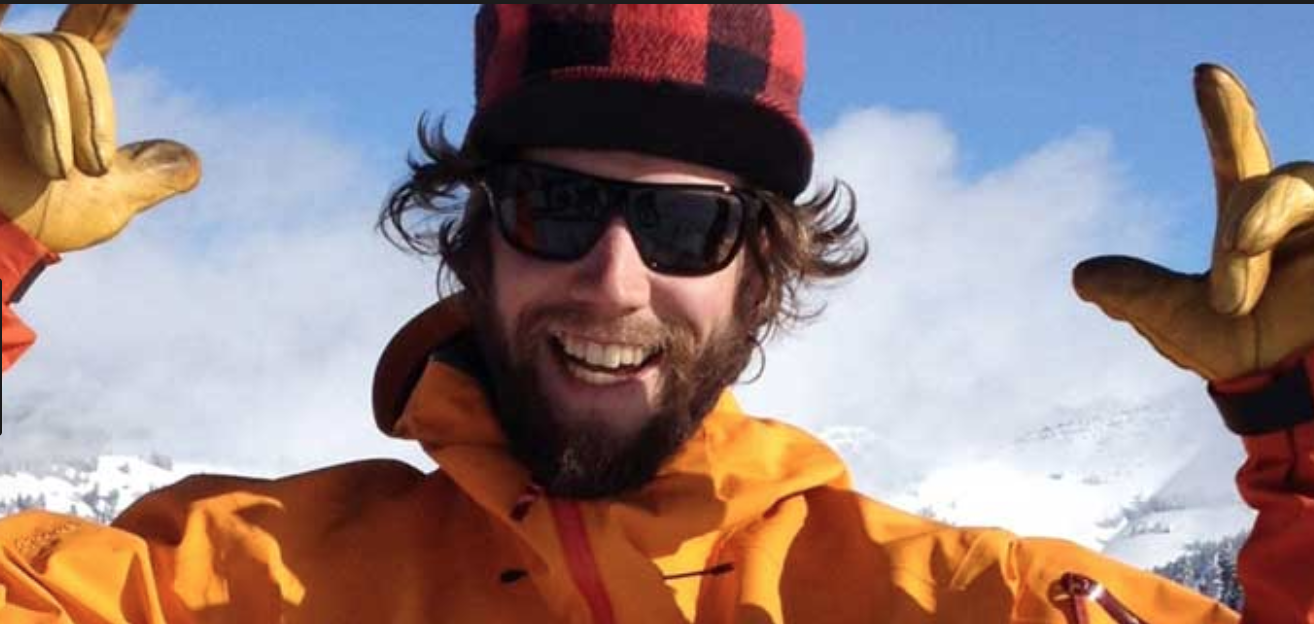 Match Stick Productions (MSP) has taken 15 years of Hoji sequences, archival footage and fresh takes to put this film together. MSP commented, "HOJI will be a biopic on one of MSP's favorite athletes Eric Hjorleifson. He has perhaps the best catalog of footage of any professional skier."

Directed by Scott Gaffney and featuring Eric Hjorleifson, Chris Rubens, James Heim, Markus Eder, Mark Abma and more.
About Eric Hjorleifson
Born and raised into a family where seasonal employment and a place to live revolved around skiing and snow conditions, big mountain specialist Eric Hjorleifson can't actually recall his first day on skis. Raised in the shadowy spine of the Rocky Mountains which rise dramatically from his Canmore, AB, home, "Hoji"s early days were spent on the rope tow at Mount Norquay in Banff National Park. Eric and his brother Steve honed their skills for eight years in the Nancy Greene and provincial ski racing program. "We competed as a fairly high level," Eric recalls, "I was technically solid and trying my best, but racing was really hard."
"There was a whole crew of us in and around Banff who loved to ski but didn't necessarily like racing. Our coach Guy Mowbray started what was maybe the very first free skiing program in North America built around big mountain riding. We had a game called "Shred or Die" where we had to keep up with the coaches all over the mountain and if we fell off the back, we had to wait the rest of the day out in the lodge."
Hjorleifson's talent soon led to an association with a Canmore-area filmmaker named Dustin Lindgren, who contributed footage to Colorado-based Match Stick Productions. Their first shoots in Las Lenas, Argentina, and Haines, AK, were bedeviled by poor weather. Almost broke and hardly able to afford heli-time, Hoji and Lindgren wound up at Mica Heli Guides, a wild backcountry lodge north of Golden, BC. They got enough useful footage for Hjorleifson to produce a 'highlight reel' that eventually led to an Oakley sponsorship.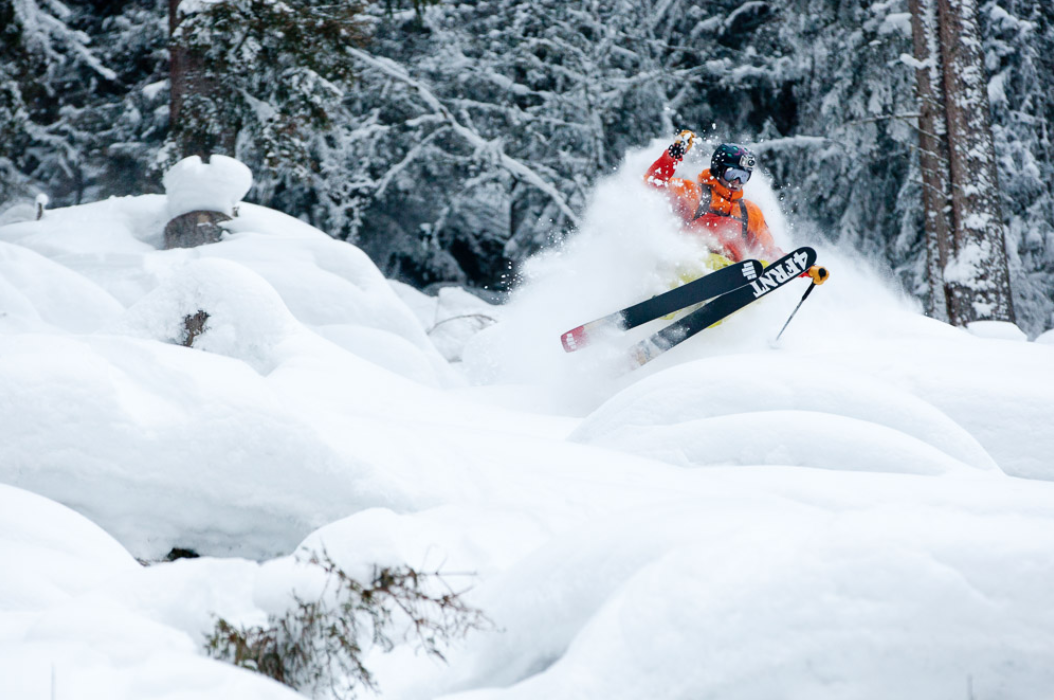 For the past decade, Hjorleifson has scored major segments in all of MSP's award-winning movies and has developed an incredibly fast, fluid style that makes moving down massive mountain faces look effortless.
"I've been ski touring since I was 17, and it's really the best way to access "pillow lines" which have become the most popular form of adventure skiing," he says. Often found in avalanche runouts or steep creek gulches, pillow lines are massively covered 'rock mushrooms' and the idea is to jump from one 'pillow' (massive, snow covered rocks) to the next.
Hoji says, "Pillow lines require a lot of thought to ski well because you have to try and estimate how fast you need to go, how to safely stomp the landing, where to land on the next pillow, and ski the whole line smoothly. The beauty of ski touring is that you can skin up and study micro features in the terrain." Whether viewed through a helmet cam or filmed from below, these drops make for dramatic footage. In the future, Hjorleifson sees himself pushing farther into the backcountry.
The Fernie Ski & Board Film Fest will be on November 10th at the Fernie Community Centre following the FAST Ski Swap. Hoji will be shown with TGR films Far Out and Ode to Muir. GET YOUR TICKETS HERE.