9 November, 2014
Comments Off

on Fernie Ski & Board Film Fest stokes
The Fernie Ski and Board Film Fest launched the Fernie winter season with a full crowd at the Fernie Community Centre! The event is the seasons sole fundraiser for the Canadian Ski Patrol(CSP). Each winter CSP volunteers provide over 3000 hours of patrol services in Fernie and Elkford. Tom Little, Elk Valley CSP Director, commented, "We are pleased to have such support with attendance and sponsors, thank you and see you all next year!"
The event stoked with the years best films shown on a big screen and supported with professional sound. Attendees also enjoyed fresh pizza from Boston Pizza and hand crafted brews from Fernie Beer!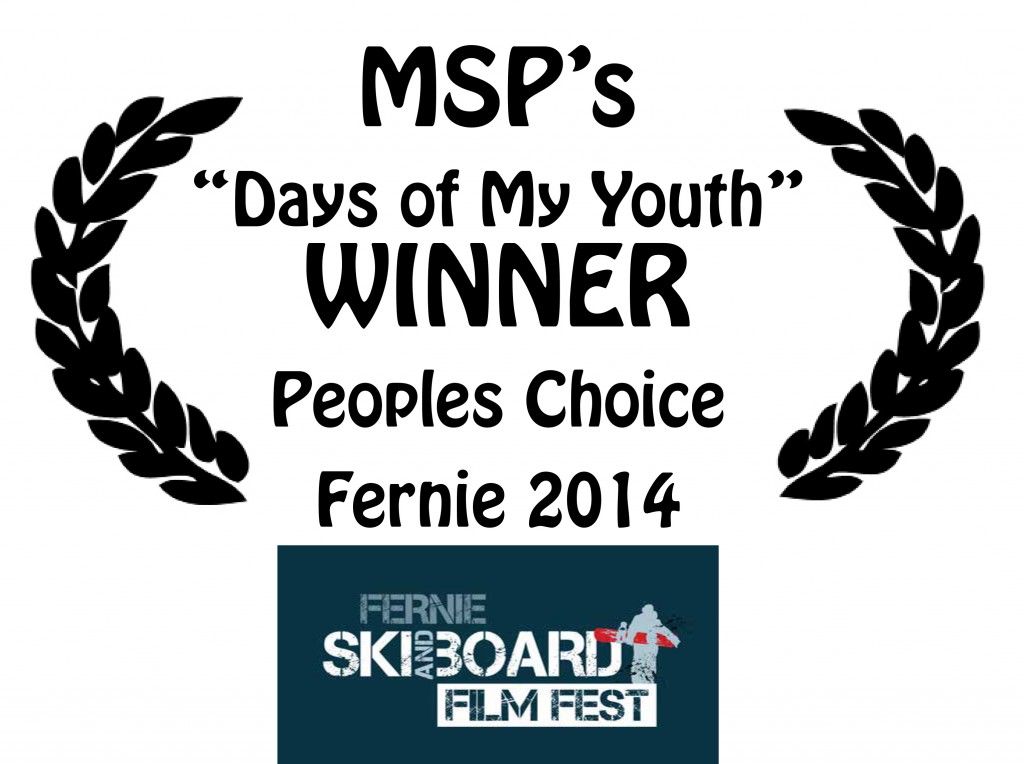 The first film from Red Bull and MSP "Days of My Life" examined every skier's lifelong affinity for the sport. Despite a slow start and brief issues with the sound, the film went on to win the 2014 Peoples Choice award.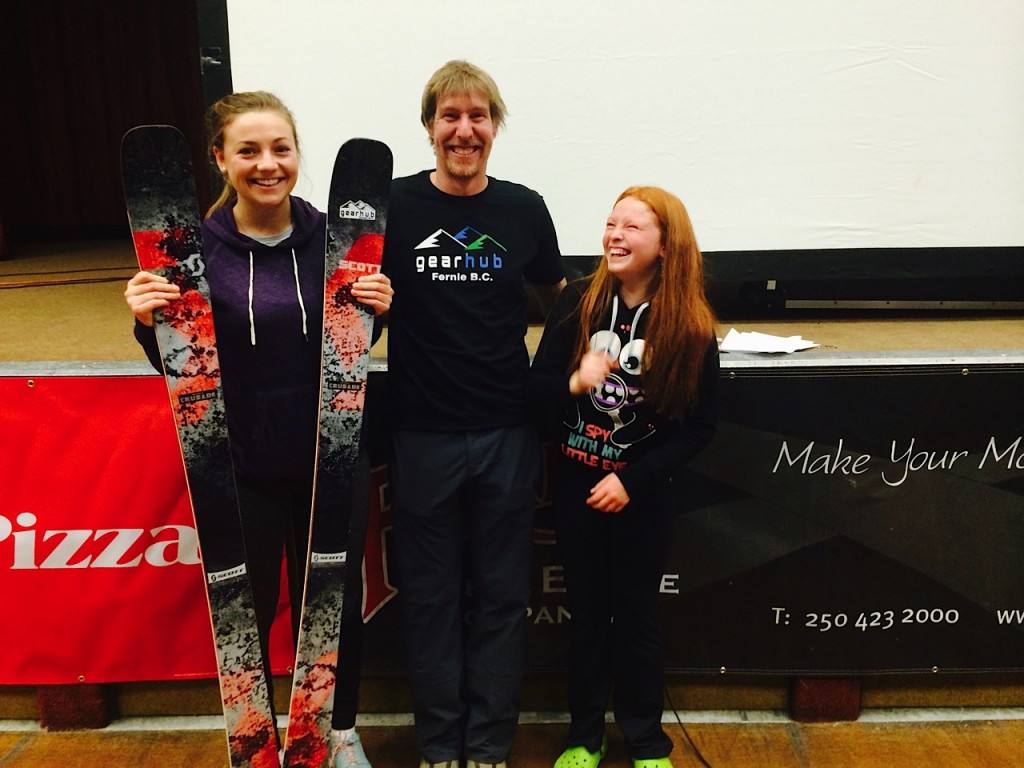 During the 1st intermission Mark Hall, owner of the Gear Hub, helped present a new pair of Scott skis, a day of FWA Cat Skiing, and a weekend for two at Park Place Lodge.
One of the event booths featured the Kootenay Canine Search and Rescue Avalanche Association and was staffed by Steve Morrison, Megan and their avi-dogs.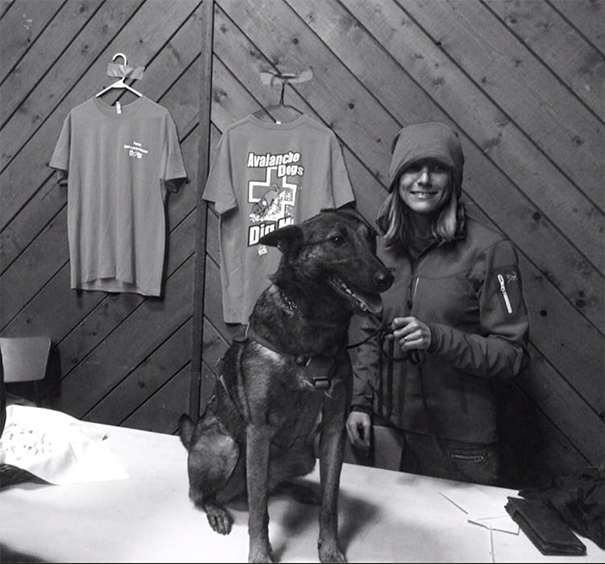 The second show, TGR's Almost Ablaze, was a global odyssey combining state-of-the-art cinematography and the most progressive riding on The Planet. Ian MacMillian, from Fernie's promanent Stokie ski family, was a featured athlete. Almost Ablaze was awarded the "Best Film" award by the judges panel.
At the second intermission winners were drawn for Guides Hut supplied North Face down jackets, snowcat ski touring for two at Island Lake Lodge, and Boston Pizza items.
The third film was Higher – The Final Chapter by Jeremy Jones, a backcountry snowboarding adventure that took him to the planet's most remote mountain ranges. Edge of The World, Fernie's core board shop, provided high end Jeremy Jones riding gear and a Burton touring jacket as prizing. A winner also won a day of catskiing at Great Northern Powder Guides. Their tenure is just north of Whitefish Montana.
The CSP would like to thank all those who attended and the supporting sponsors who make this fundraiser possible: Fernie Real Estate, Fernie Alpine Resort, ScotiaBank Fernie, Park Place Lodge, Fernie Brewing, The Free Press, Boston Pizza, FWA Powder Catskiing, Resort Tours, Great Northern Powder Guides, and Island Lake Catskiing.
We also send congratulations Matchstick Productions and Teton Gravity Research for their continued leadership in the exciting task of providing ski and board stoke for the beginning of our Winter season!