This coming year will mark the 20th anniversary of what is now the TransRockies Race Series. It also marks the 20th anniversary of their events being held here in Fernie. From the TransRockies Challenge to Singletrack 6, and now to the new Gravel Royale gravel stage race, Fernie has been the perfect place to start, finish and host some of the TransRockies biggest and most important races.
In 2001, there were only a handful of mountain bike stage races in the world. Costa Rica's America's La Ruta de Los Conquistadores and the TransAlp in Europe are two notable examples, but nothing like them existed in North America.
That all changed when the TransAlp organizers, Chester Fabricius and Heinrich Albrecht, visited Fernie. It just so happened that Fernie was the perfect access point for this type of rugged backcountry adventure. At that time Fernie was a ski destination, with a strong community and accommodations that could host riders in comfort, and a variety of restaurants, among other amenities.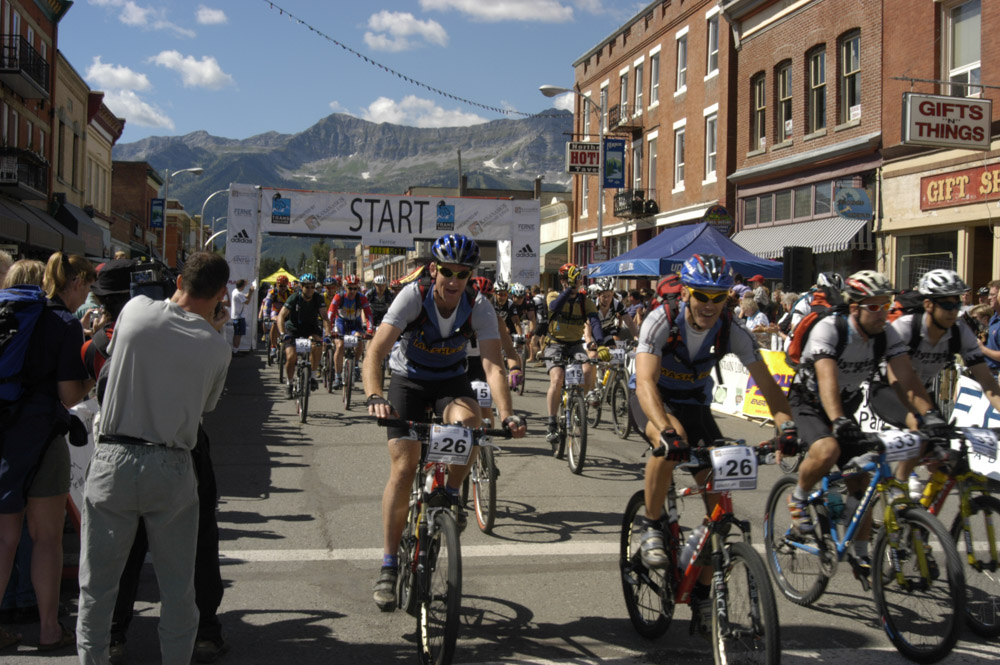 A group of local business owners converged to form the Fernie TransRockies Society with the objective of ensuring the TransRockies would be a success and secure Fernie the cornerstone community.
In 2002 Fernie hosted the first ever start of the TransRockies Challenge, a 7-day stage race that would take riders to Canmore through the picturesque and challenging Canadian Rockies. In Europe the towns are closer together and participants could race from one town to another. Not so in the Canadian Rockies.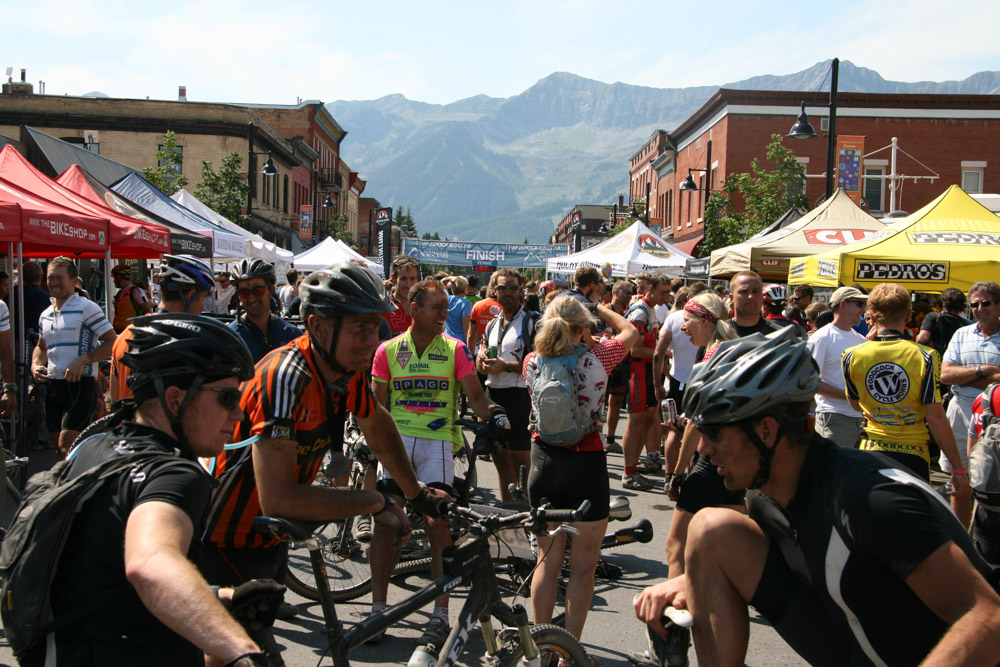 The distance riders would have to cover from town to town would be immense and the conditions were underrated-nobody was expecting snow. The TransRockies organizers had to set up warm camps for riders each night along the remote, rugged, and let's not forget beautiful, route. On the second TransRockies Challenge the leading Austrian team quit following a snowy, wet, muddy and cold stage.
For 13 editions, the TransRockies Challenge took over Fernie's historic main street and crowds gathered there to watch either the start or finish for the hundreds of racers that were brave enough to take on the challenge.
The TransRockies crew are a spirited and colourful group and the friendships continue to this day. Dan Savage, Fernie organizer, commented, "The original events were exciting with huge parties and hundreds of spectators, the entire town was engaged! This event was the seed for defining Fernie as a mountain bike destination."
And as the saying goes, all good things must come to an end. Stage racing became popular and competing events popped up everywhere.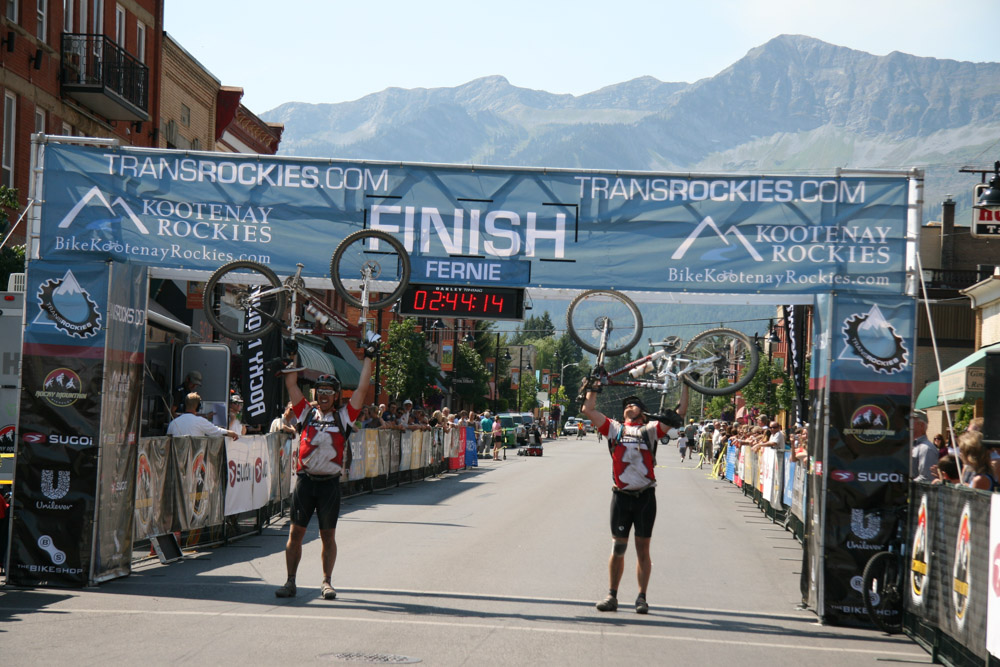 The only constant is change and change they did. Out of both preference and necessity, much of the TransRockies Challenge was ridden on gravel roads. But by 2014, mountain bikes were far more capable than their 2002 counterparts, and mountain bike trail networks were being built and expanded all across Western Canada.
As a result, riders' attitudes were changing. They wanted more fun singletrack, and less of the all-out test of endurance offered by the TransRockies Challenge. So, in 2014, TransRockies decided to give racers what they wanted. They changed the race format and rebranded the event Singletrack 6.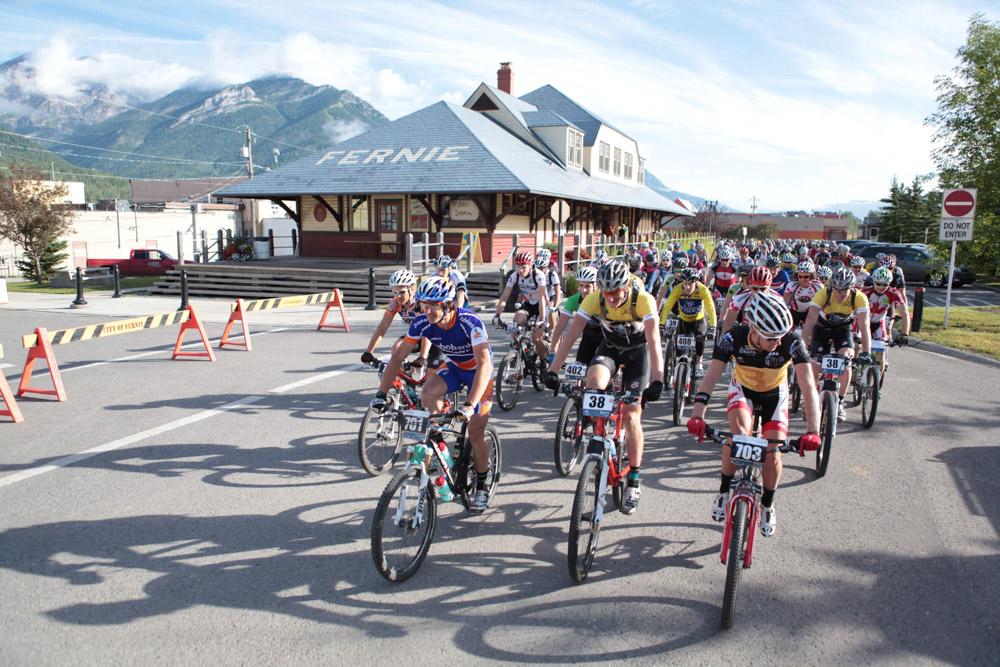 Instead of a point to point race, Singletrack 6 would feature daily loops that started and ended in a host-community. The race would travel to three or four of those communities over 6 days of racing, and instead of camping, racers would stay in one of the lodging options those communities had to offer.
During the years Fernie was hosting the TransRockies Challenge, our trail crews were busy expanding the mountain bike trail network and building the mountain bike community. The events provided the revenue for the birth of the Fernie Trails Alliance. Our mountain town was quickly becoming a mountain bike mecca in its own right, and so TransRockies chose Fernie as one of the host communities for its first edition of the race.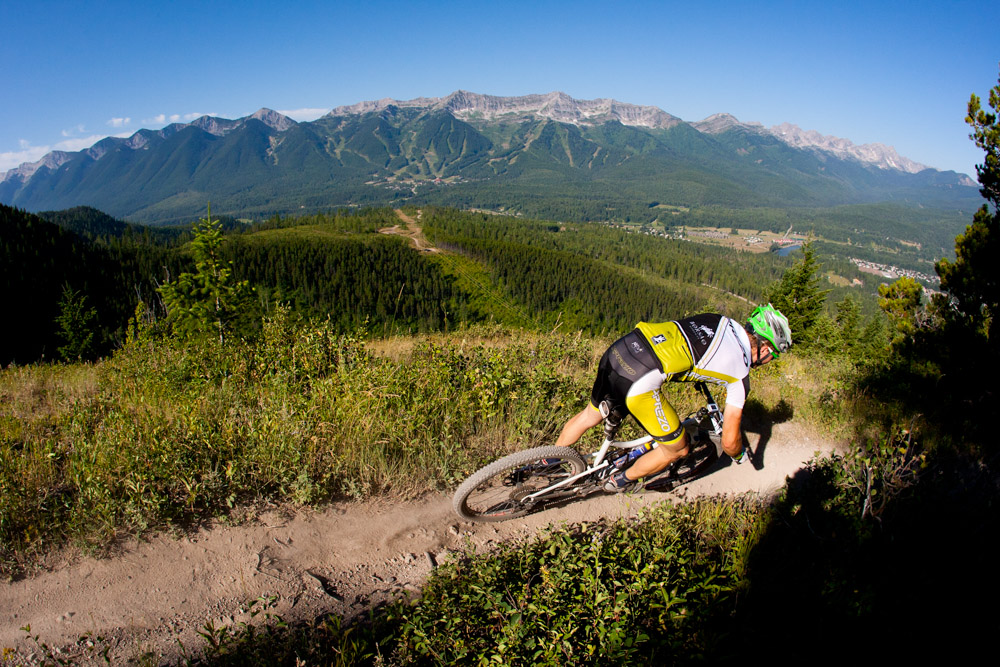 Unfortunately, because Singletrack 6 is always on the move searching for new singletrack, they can't come back to Fernie every year. But with new trails popping up all everywhere in the Kootenay's, they're this region a regular stop, including in 2022 for their 20th anniversary edition of Singletrack 6!
According to TransRockies Chief Cycling Officer, Aaron McConnell, by 2020, TransRockies had decided that visiting Fernie "regularly" just wasn't enough, so they decided to create a race that would once again have them back in Fernie every single year! Or at least that's part of the reason…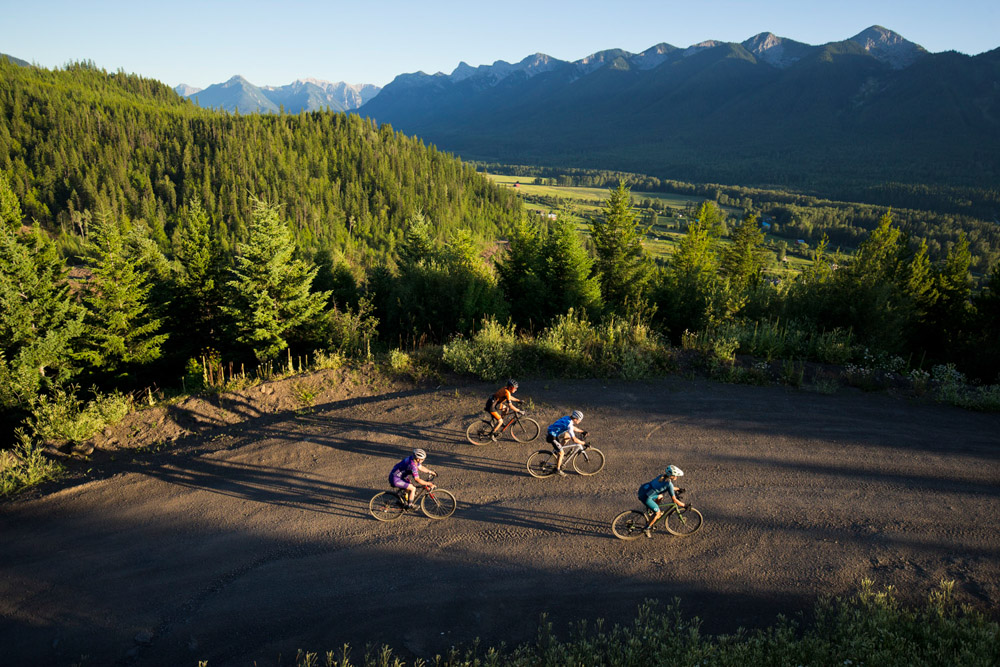 It's no secret that gravel riding and racing has taken the cycling world by storm in recent years. Every season, new races are added to the calendar across North America, but one type of race has been in conspicuously short supply: stage races. So, in the summer of 2020, McConnell began looking at routes for a gravel stage race that could be put together for the summer of 2021.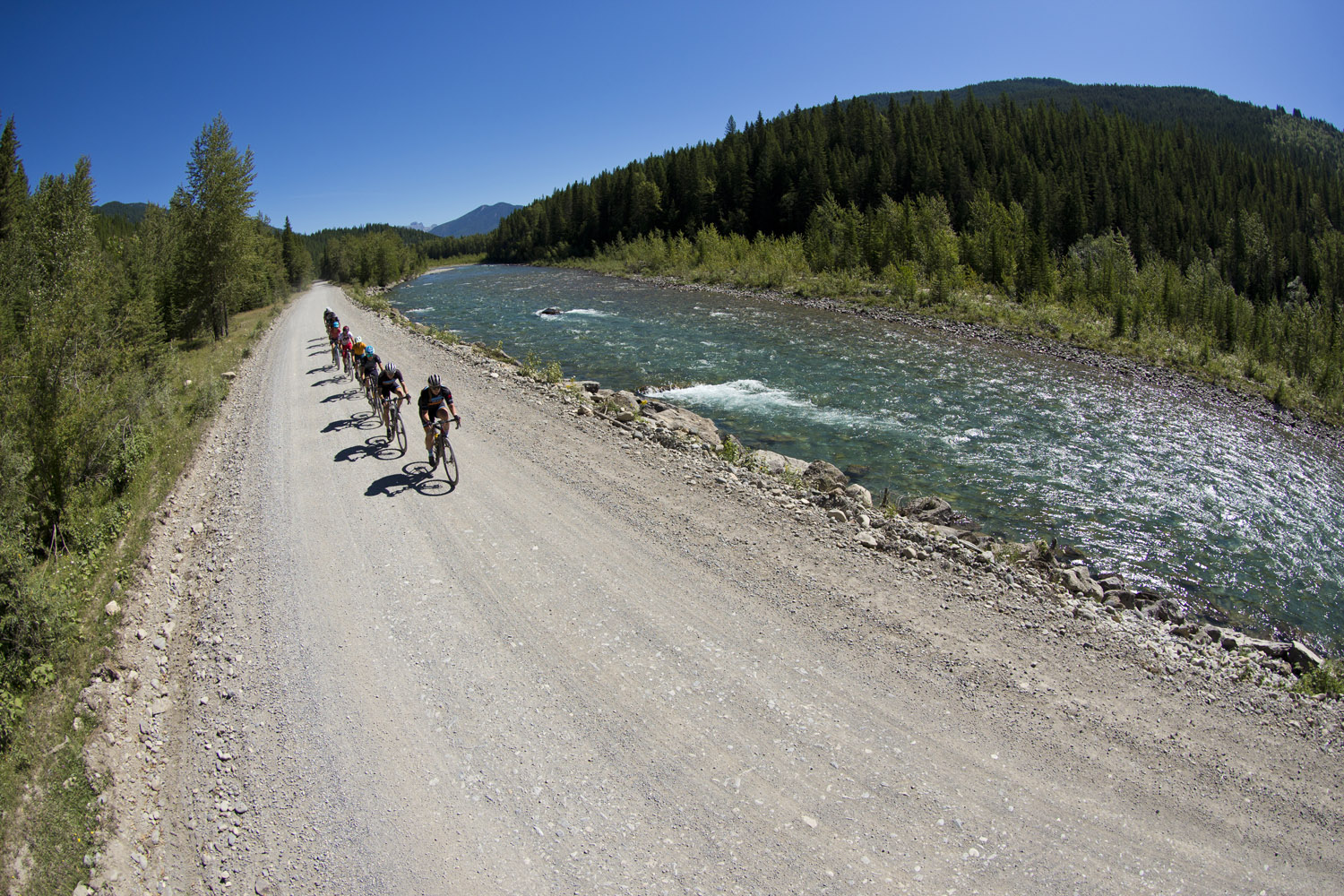 As luck would have it, the perfect route was the one they had used many times before for the TransRockies Challenge. With a few modifications, they saw a way to breathe new life into their old 7-day route and modify it for 4-days of gravel racing. And this time, the finish line would be in Fernie, rather than the start. Unfortunately, last minute COVID restrictions forced the cancellation of the 2021 Gravel Royale, but they are already planning their return in 2022.
Ending Gravel Royale in Fernie will give racers—who will be visiting from all over the world—the opportunity to finish on a high note. They'll have the opportunity to experience Canadian Rocky Mountain culture at its best, and we have no doubt that many of them will return to Fernie, as TransRockies always has.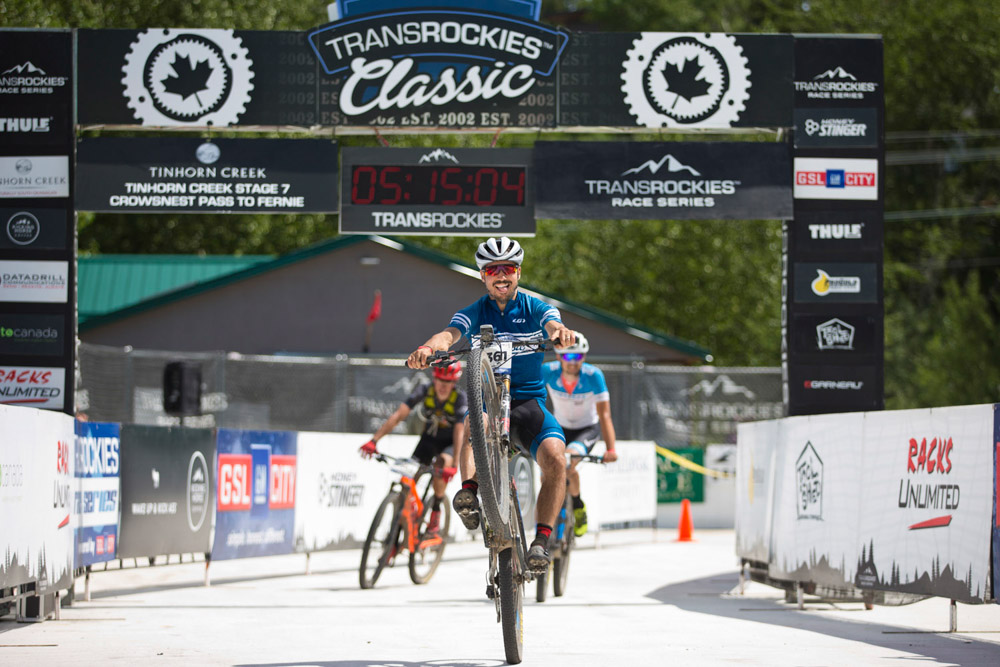 It's no coincidence that TransRockies has chosen Fernie to debut, and continue hosting, their biggest off-road cycling events. Few places have a community as dedicated to adventure as this one, and even fewer are ready to welcome events like theirs with such open arms. Fernie and TransRockies really are partners on two wheels, and it's looking like 2022 is going to be one heck of an anniversary party, for TransRockies and for a partnership that's still going strong after two decades.