The Fernie 3 ended with another great stage route starting and finishing at Fernie Alpine Resort's Griz Inn. The riders climbed to the top of the Elk Chair and descended Mr Berms and Honey Bee. They then descended Verboten, Project 9 and Happy Gilmar before returning for a deck party and banquet at the Rusty Edge.
Carter Nieuwesteeg stole the show in Stage 3 with a 9:35.5 minute lead over second place finisher Kevin Calhoun. Kevin Calhoun took first place overall and Carter's two stage victories placed him in second place overall, am amazing feat given his 18 minute deficit following a wheel failure in Stage 1.
Jean Ann Berkenpas from Valemount continued to dominate in the women's open category. Nicole Knauf of Fernie placed another strong finish and sits in 5th place overll. For overll stage result details click here.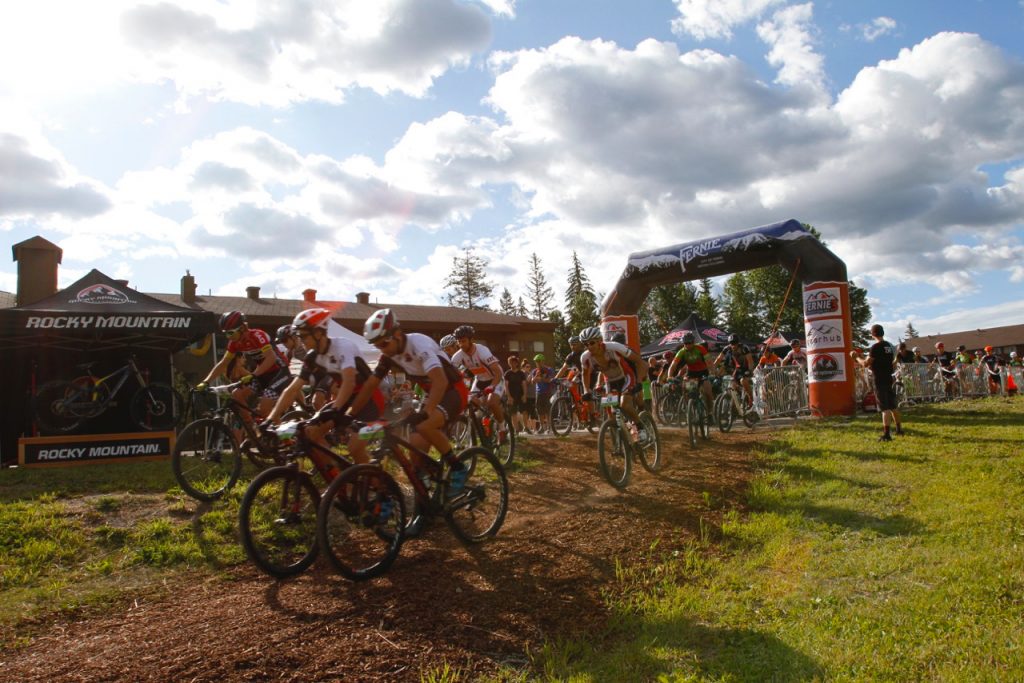 With timed descents Jean Ann Berkenpas posted the fastest women's time and John Burton was the fastest male. Fernie riders seeded the podium with Carter Nieuwesteeg and JF Deslauriers placing second and third in men's and Nicole Knauf and Jennifer Mchugh placing second and third in women's. For timed descent result details click here.
The athletes make this event a success, thank you for participating. Riders participated from all the surrounding Western Provinces and States, and as far away as Australia. The youngest rider in men's open was 15 year old Talon Vale from Fernie who came 11th overall. Congratulations to all of you who participated!
Without local organizations this event would not have happened. A big thank you to the Fernie Nordic Society, Fernie Trails and Ski Touring Club and Fernie Mountain Bike Club for their many volunteer hours. These organizations will receive funding from the organizing group, the Fernie Transrockies Society, who has donated over $20,000 in the past two years.
A big thanks to our sponsor who help make this event happen, including: Gearhub Sports, Fernie Real Estate, Rocky Mountain, Ryders Eyewear, Hammer Nutrition, Jakroo Canada, Fernie Brewing Company, Tinhorn Creek Winery, The Cedars, Teck, The Bridge Bistro, Montane Fernie, Park Place Lodge, The Griz Inn, Fernie Central Reservations, Fernie Alpine Resort, and Island Lake Lodge.