Day 2 of the Fernie 3 started and finished at the Fernie Aquatic Centre with cooler temperatures and near perfect riding conditions. Hyper-extension, Fernie's signature big-mountain climb, was almost enjoyable.
The big result of the day was Carter Nieuwesteeg's come-back from a collapsed wheel in the opening minutes of Day 1 and a 25-minute deficit to win by 6:57.8 minutes. Kevin Calhoun remains in first place overall and Fernie local Martin Vale sits three minutes behind in second place. Carted moved up to 10th place, 18 minutes behind Calhoun.
Jean Ann Berkenpas from Valemount won her second stage to remain in the lead in the women's open category. Nicole Knauf of Fernie placed another strong finish and sits in 5th place overll. For more stage 2 result details click here.
With timed descents Martin Vale posted the fastest men's time and Jean Ann Berkenpas in women's. Fernie rider Nicole Knauf finished 3rd in women's, 12 seconds behind Berkenpas. For timed descent result details click here.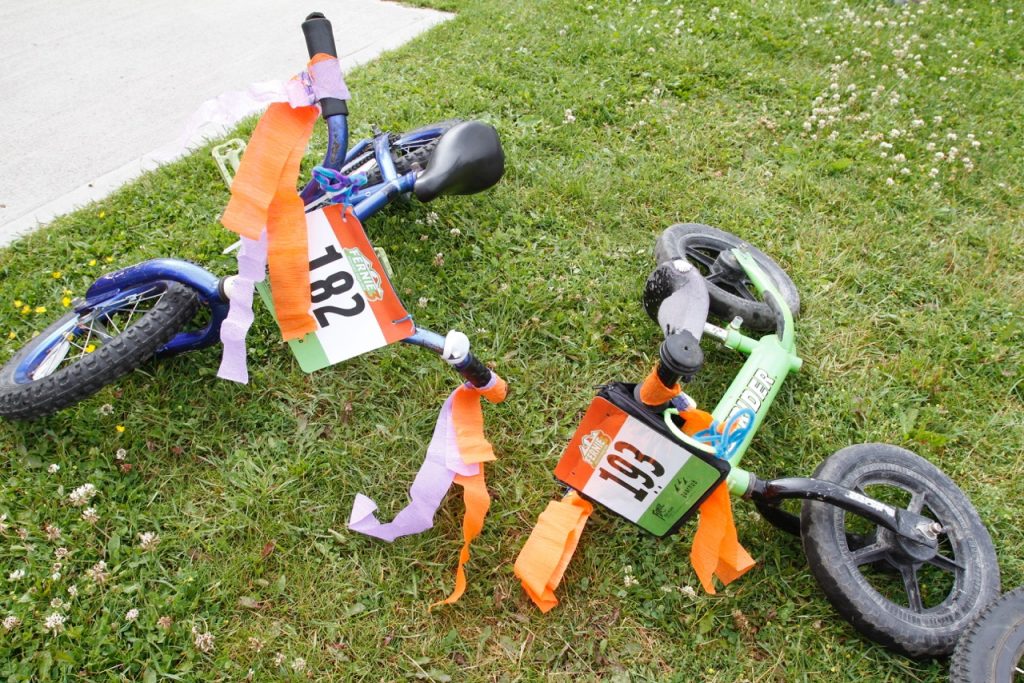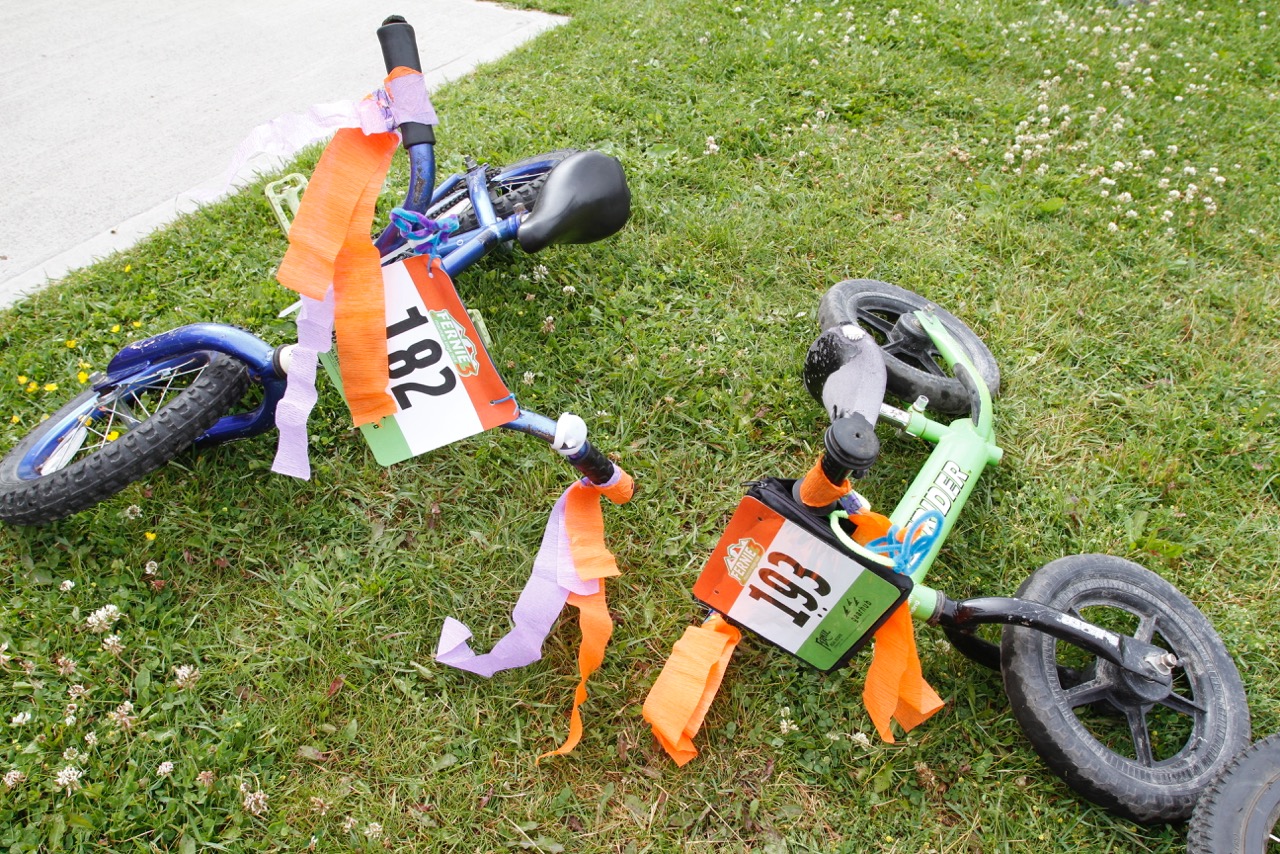 The 10 Annual Kid's Bike Rally saw 150 participants; this event continues to bring smiles to kid's faces. Free bike parts from Gearhub, bike decorations, Happy Cow ice cream and balloon Tom created a magical experience!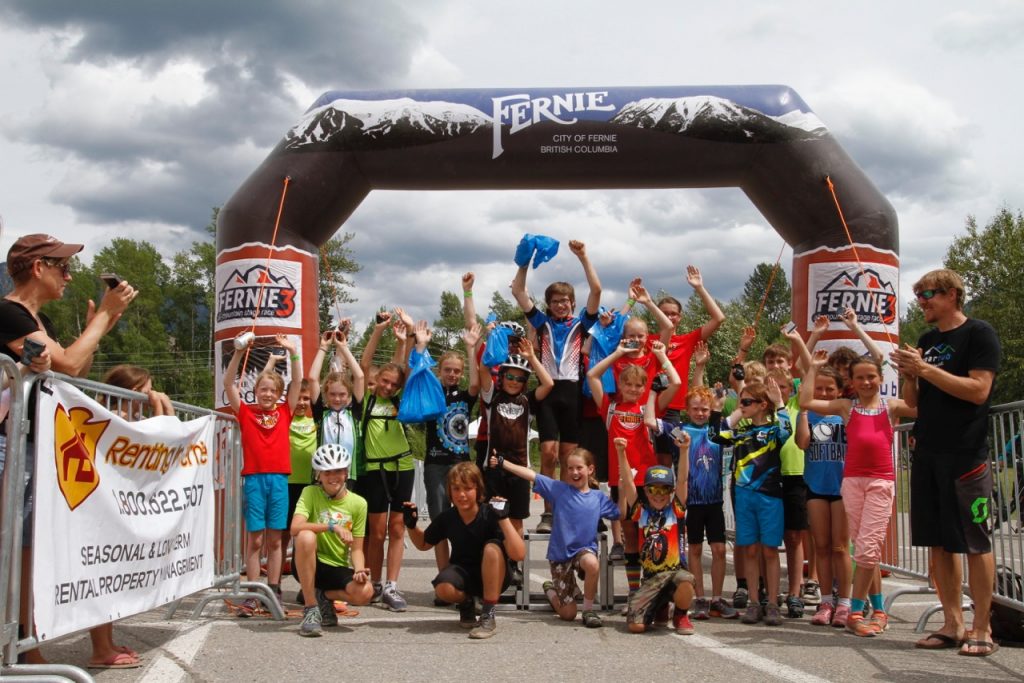 Perhaps the stiffest competition of the day was the U13 race! 28 racers ripped up the Montane trail with several tight sprints to the finish line. For U13 & 16 result details click here.
Stage 3 begins tomorrow at 9am at the Griz Inn. Riders will be testing Fernie Alpine Resort trails before heading to Verboten, Project 9, Happy Gilmar and returning to finish at the Griz Inn. The event concludes with a deck party at the Rusty Edge, the public is welcome to join in the festivities and support the riders.
The event is organized by the Fernie Transrockies Society and raises monies for local trail associations and clubs.
A big thanks to our sponsor who help make this event happen, including: Gearhub Sports, Fernie Real Estate, Rocky Mountain, Ryders Eyewear, Hammer Nutrition, Jakroo Canada, Fernie Brewing Company, Tinhorn Creek Winery, The Cedars, Teck, The Bridge Bistro, Montane Fernie, Park Place Lodge, The Griz Inn, Fernie Central Reservations, Happy Cow, Rusty Edge, Fernie Alpine Resort, and Island Lake Lodge.