The 3rd annual Fernie 3 started today at beautiful Island Lake Lodge with excellent riding conditions and a great kick off to Canada Day! Descending the Lazy Lizard trail from Island Lake started the day followed by three other epic single track descents in the Fernie Mountain Park area. Riders were competing in the one day race and day one of the three day stage race.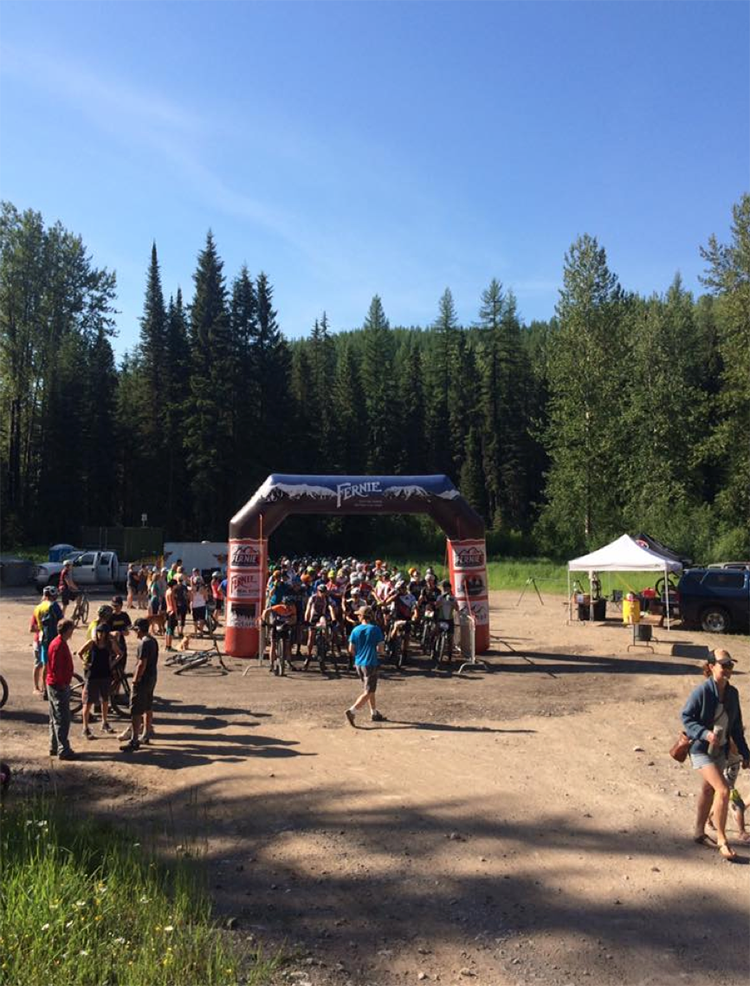 The top male finisher was Kevin Calhoun of North Vancouver riding for Rocky Mountain with a time of 2:19:10.9 and the top woman was Jean Ann Berkenpas of Valemount riding for Team Giant Vancouver with a time of 2:41:50.0.
Fernie riders did well with Martin Vale finishing second and Talon Vale, his 15-year-old son, finished tenth in the men's open.
Fernie women, Nicole Knauf and Ashley Taylor, finished sixth and ninth in the women's open category. For XC result details click here.
New this year, the Fernie 3 offers timed descents on the days longest downhill. Fernie riders did well with JF Deslauriers finished second in men's and Nicole Knauf finished 3rd in women's categories. For timed descent results click here.
The racers finished at The Cedars and awards were presented by Mark Hall of Gearhub Sports.
Stage 2 begins tomorrow at 9am at the Fernie Aquatic Centre. Riders will be enjoying Montane, Castle Mountain and Ridgemont single-track.
Tomorrow is a day for youth to be involved and ride their bikes! The 10 Annual Kids' Bike Rally for 3 to 9 year olds starts at Gearhub Sports tomorrow between 10am and noon. Entry is free at Gearhub, sign up now. At 2pm the U13 and U16 year olds race the kid friendly Montane Trail.
The Avalanche City Roller girls will be hosting a beverage gardens from 11am to 4pm. So drop by the Aquatic Centre tomorrow and support the riders and rollers!
The event is organized by the Fernie Transrockies Society and raises monies for local trail associations and clubs.
A big thanks to our sponsor who help make this event happen, including: Gearhub Sports, Fernie Real Estate, Rocky Mountain, Ryders Eyewear, Hammer Nutrition, Jakroo Canada, Fernie Brewing Company, Tinhorn Creek Winery, The Cedars, Teck, The Bridge Bistro, Montane Fernie, Park Place Lodge, The Griz Inn, Fernie Central Reservations, Happy Cow, Fernie Alpine Resort, and Island Lake Lodge.