The Fernie Kids' Bike Rally is returning for its 11th year! When 150 riders roll up to the start line for the inaugural Fernie Lucky 7's, kids' aged 3 to 9 will be preparing for a free and fun bike rally.
This mini-rally has been a great success for the past decade and will add to the festivities surrounding the Lucky 7's. The bike rally is free and is limited to the first 100 kids to register. Registration is at Gearhub Sports and entry forms can downloaded here: Kids_RAlly_Reg_Form
Start times are between at 11am and 12:30 at Gearhub Sports. The rally route takes about one hour and kids must be accompanied by a parent.
Gearhub Sports start the kids off on their big adventure spruced up with Fernie Lucky 7's plates and an event map. Next stop is at Fernie Aquatic Centre where the kids' will decorate their bikes. Then off to the splash park where Balloon Tom will be blowing his craft. From there the Fernie Lucky 7's will hydrate and feed the kids for the last leg to the Gearhub tent to roll the Lucky 7's dice for a prize.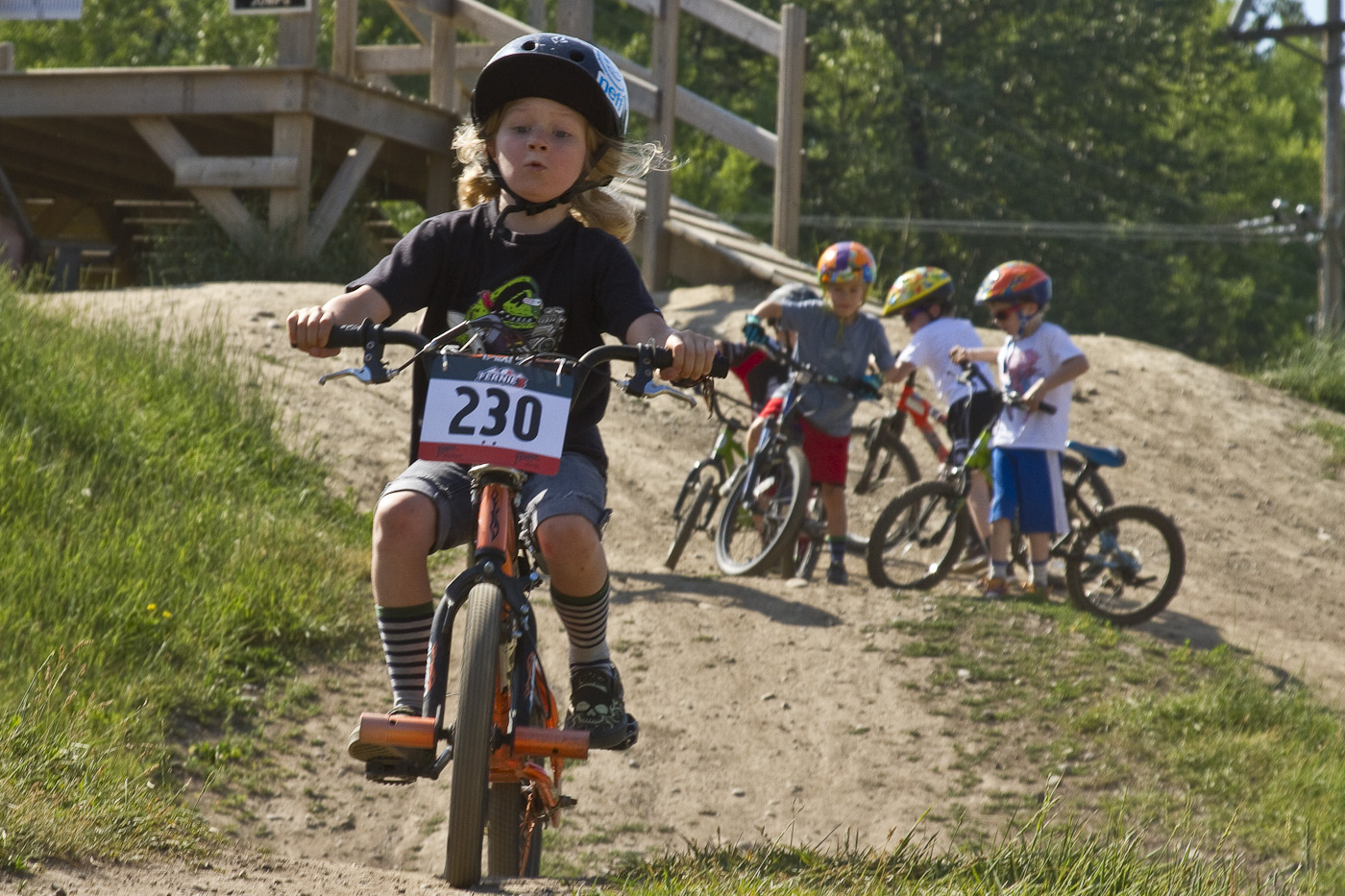 About Fernie Lucky 7's
The Fernie Lucky 7's is a cross-country mountain bike event that caters to riders of all abilities looking for a fun experience. Competitive endurance and XC racers will be challenged in the 7-hour solo and team relay category events. Families, youth and company teams will love the two and three person team options and easy course. Read more here.