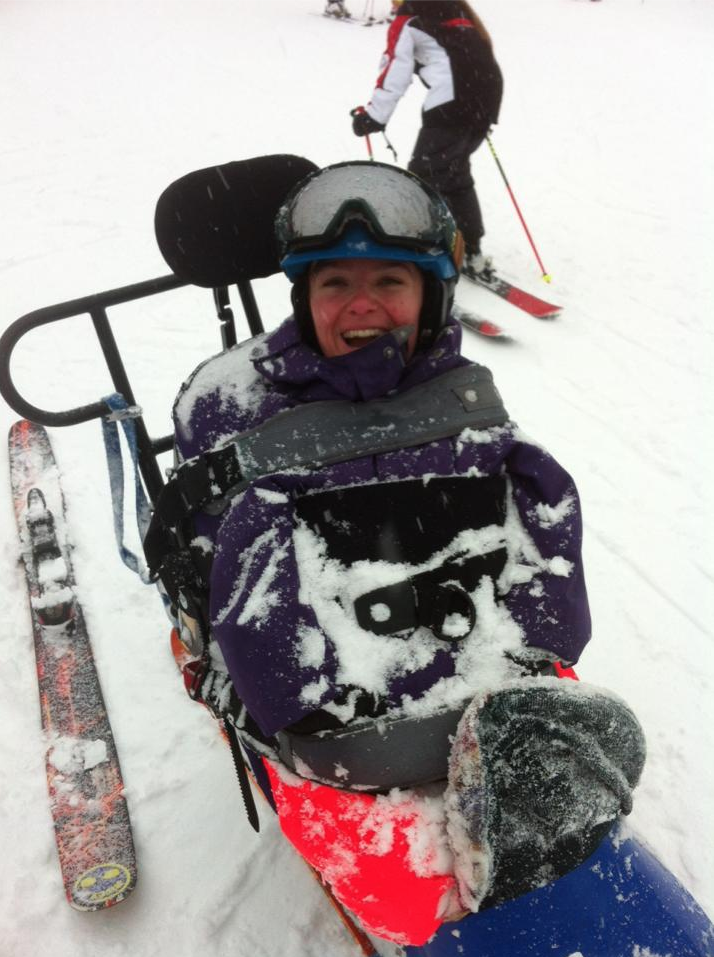 After watching Tony Shmeising's documentary, "The Edge of Impossible", physically disabled sit skier Grace Brulotte and her instructor Scott Courtemanche had the same thought. "If they can, why can't we?" Thus beginning an adventure that will take them to new heights…literally. Grace has set her goal to become the first woman tandem sit skier to Heliski in Canada!
The Edge of Impossible:
PURCELL HELI SKIING has agreed to take Grace and Scott on this noble crazy quest. They will be heli skiing with the legend Rudi Gertsch and his son Jeff.
There are TWO empty seats that to be auctioned off later this year. You could be spending a day heli skiing with Grace! Stay tuned!