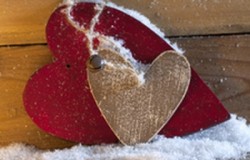 Posted on February 15, 2012 by admin in Off Camber

Monday night it snowed. And then it didn't snow. and then it snowed. The big tease after a long dry spell. Tuesday morning broke with a bit of snow. No. . . more than a bit, a full 10cm on the official hill site.There almost seemed to be an inversion cloud layer, but it broke […]

No Comments. Continue Reading...