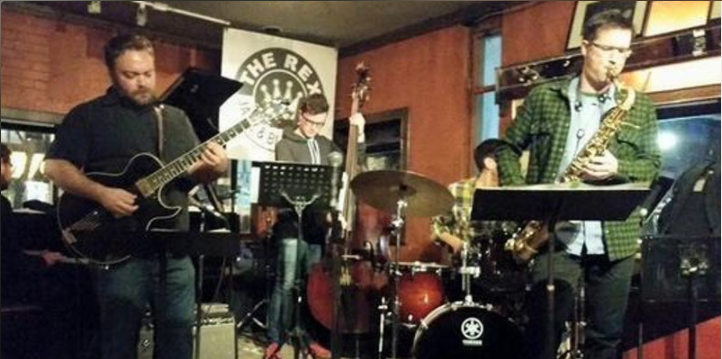 Description:
Harley Card is a Toronto based guitarist and composer. In addition to leading his own groups, Harley is a member/composer for innovative Canadian bands; Hobson's Choice, God's Gift To Yoda, and Stoptime.
The Harley Card Quintet are made up from David French-Sax, Harley Card-Guitar, Matt Newton- Piano, Jon Maharaj-Bass & Ethan Ardelli-Drums and bring modern and classical jazz to the Arts Station.
"Card's musical sensibility is fully formed and urbane. His writing reflects a sense of history and is therefore worldly wise."
Listen to a song here or check out his website in full.
Members $15 / Youth Member $10
Non-members $20 / Youth $14
Date/Time
Date(s) - 4 Nov 2017
7:30 PM - 7:30 PM
Location
The Arts Station
601 1st Ave, Fernie, BC
Category(ies)
No Categories