Canyon Rafting supports Watershed Discovery Camp
Posted on August 16, 2016 by admin in Uncategorized

The Elk River Alliance's (ERA) Elk Watershed Discovery Camp recently received a donation of $2,004 from Canyon Rafting, the proceeds collected from the 2016 Fernie Raft Race held in June.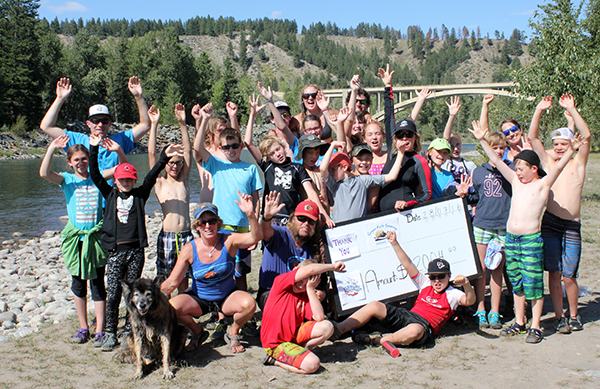 This summer ERA hosted two one-week camps with 34 youth aged between 10 and 14-years-old. Participants floated, fished, canoed, hiked, rafted, waded and biked in the watershed having fun and learning about where our water comes from and how they can participate in caring for this element so essential for all life and our well-being.
"The camp was supported by so many businesses and organizations this summer. Along with Canyon Rafting, thanks to Teck, Elk River Guiding Company, College of the Rockies, Emily Brydon Foundation and Columbia Basin Trust," highlighted ERA Program Manager Ayla Bennett. "Our camp was fully subscribed this year and families are so supportive of our youth active in our watershed. Can't wait for 2017!"