Posted by ryland in : Wildsight ,

add a comment
This winter Fernie Nature Tours is stepping into a new phase of social responsibility. Fernie Nature Tours has recently made the shift from an independently owned business to a social enterprise of the Wildsight Elk Valley Branch. A social enterprise applies an entrepreneurial approach to addressing social or environmental issues and creating positive community change. In this new partnership, all proceeds generated from Fernie Nature Tours will go directly to supporting the Wildsight Elk Valley Branch.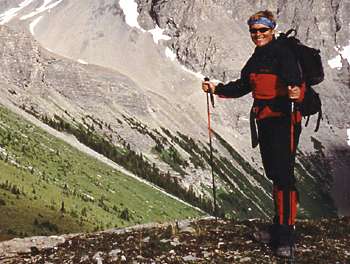 Lee Anne Walker, a local dedicated interpreter, started Fernie Nature Tours over 10 years ago. With her creative and inspirational approach, Lee Anne has crafted a variety of nature experiences within the Elk Valley. A passionate nature enthusiast, Lee Anne has operated Fernie Nature Tours under the philosophy that helping people to experience the outdoors will increase their appreciation and sense of stewardship for our natural spaces. Now, guests can experience nature, while supporting Wildsight to help protect biodiversity and create healthy sustainable communities.
Come out and explore the winter landscapes at your doorstep through exciting programs ranging from snowshoe tours at Mount Fernie Provincial Park, Fernie Alpine Resort, and Island Lake Lodge, snow shelter building, stargazing and fondue!
Join us for the next part of Fernie Nature Tours journey as a program of Wildsight.
For more information or to book please visit: