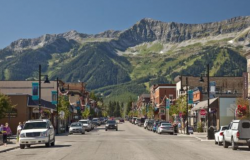 Posted on September 21, 2014 by admin in Off Camber

In 1890 Fredrick Turner spoke before the US Congress declaring the frontier was tamed. The westward expansion reached the west coast of North American. His measure was a population of one person per square mile. In 1890 some light spots remained in the expansion. Shortly after 1990, Dayton Duncan, reading that speech with an accompanying […]

1 Comment. Continue Reading...