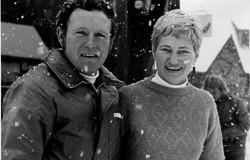 Posted on December 11, 2016 by admin in Off Camber

We make a living by what we get, but we make a life by what we give. Winston Churchill The greatest good you can do for another is not just share your riches, but reveal to them their own. Disraeli If a person's measure lies in what they leave a community, Heiko Socher left an […]

2 Comments. Continue Reading...