Posted by admin in : News , trackback
This week has been full of activity besides meeting with council and regional district there are always meetings as mayor regarding issues and projects of interest.
Monday June 4, was the annual Fernie Heritage Library volunteer appreciation dinner held this year at the Fireside room at the Park Place Lodge. Special Thanks goes to the Park Place for preparing a most delicious dinner and for sponsoring the wine for the volunteers.
Board Chair Camilla Merritt welcomed everyone and said "volunteers, board and staff make an amazing library team."
She went on to express thanks adding that in Britain libraries are being closed and volunteers are stepping forward to continue the service. "Library volunteers all over the world are playing a vital role in their communities. Every minute of every job that is carried out by a volunteer buys staff time to perform duties above and beyond the basic checking in and out of materials, five minutes of your volunteer time may buy, a grandparent the skills they need to email a grandchild, a student a pass in their science fair, a job seeker with a job, a baby transformed from crying to laughter and a mother brought back from the brink of despair. These are essential services performed daily in our library for our community. They could not happen without all of you in this room working together each performing your jobs enabling staff to serve for the greater good of this community." Camilla went on to say that when thanks are extended to the volunteers it is not just from the Library but much more importantly it was on behalf of all of the community who need the library as much as they need the hospital or schools.
She thanked staff next saying the library has become a fun and safe place to hang out for children of all ages and background who enjoy the space. She also singled out Director Emma Dressler who was recently asked to speak at the BC Library conference and received accolades for her presentation; she also thanked the board who she said are just as passionate about the library as is staff and volunteers.
Emma Dressler also spoke saying that the 18 volunteers each give two hours a week. She introduced eleven year old Ben Gilmet who volunteers each Wednesday after school. "The joy he brings to us is amazing; he brings new energy, determination and commitment."
Emma then went on to mention each of the volunteers by name saying something interesting and lovely about them and their contribution to the Library. The library is presently in need of a volunteer handyman who can hang and nail items, "don't have to be bookish, you just need to know how to use a hammer and nails", Emma said. If interested call or go see Emma at the library.
Wednesday was the grand opening of the office formerly known as the Job seekers. A new company has taken over but they will be offering the same great service and assistance as in the past.
Famed author Lynne Bowen was at the library last week to read from her latest book "Whoever gives us Bread". It took Lynne 11 years of research with seven trips to Italy to write this intricate factual story of the Italian immigrants who came to this new world. It is a moving and sometimes sad account of the experiences of Italians who came here looking for work.
I attended a seminar on policing put on by the Ministry of Justice. Lynda Cavanaugh Assistant Deputy Minister was on hand as was MP David Wilks, and many invited participants including members of the RCMP, city police, local governments, and those working within the justice system and related occupations. The day long session was held in Cranbrook with people coming from the east and west Kootenay. It was hoped to get information on what works and what doesn't to make us feel safe in our communities.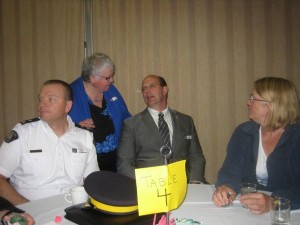 Last Thursday and Friday were Regional District days; always jam packed this last session was particularly interesting as a motion was filed to rescind the one passed in 2009 when the Jumbo issue decision was turned over to the provincial government. A very touching presentation was made by Joe Pierre of the Ktunaxa Nation that included a video on what the Jumbo area means to them. I was very moved by the video on an emotional and spiritual level however on a board level practicality set in. This is the fourth motion in this regard, fluctuating back and forth on this matter removes credibility from the RDEK board not only regarding this matter but in all matters so I did not support the motion. I did support asking the provincial government questions regarding how the resort municipality will happen and who will be held accountable for decision making. This motion passed but the one to rescind did not.
Friday evening the Premier was in Cranbrook to speak at a fundraiser for MLA Bill Bennett. I and other mayors were invited to attend to hear the Premier speak. She got a standing ovation after delivering a long and passionate speech. 365 people crowded the Colombo Lodge that had nearly every past, present and future wannabe politician sitting together under one roof. Councillors, Mayors, MLAs MPs, Premier Clark and movers and shakers from Revelstoke, Nelson, Kimberly, Columbia Valley, Elk Valley and Alberta in attendance made for a lively evening.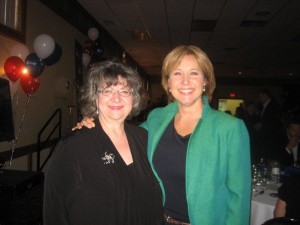 Saturday was the annual Legion Veteran's dinner where I had the privilege of saying hello to our local veterans and congratulate them on all they have done for our country to keep it free.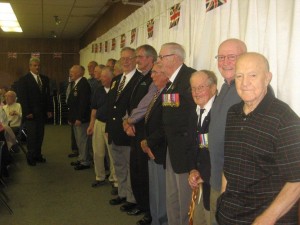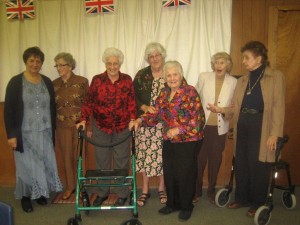 I also attended the Elk River watershed seminar facilitated very well by Lee Ann Walker. It was a very informative day attended by 41 people representing a variety of sectors discussing the health of our watershed and impact to our river. At the end of the day Tammy Ogden from TECK presented a large cheque to the Elk River Alliance in support of their work in this matter.