Posted by admin in : Fernie Ghostriders , trackback
The rookie laden Ghostriders won a 9-5 battle on Tuesday night here in Fernie. Fernie local Josh McSkimming had three goals and after being shutout last year looks poised to make some noise this season. The other scorers were Connor Haney, Connor MCluckie (2), RT Rice, Dane Carlson and Matt MacArthur. Richard Hubscher (3) Mitch Gallagher and Jordan MCluckie scored for the Nitros.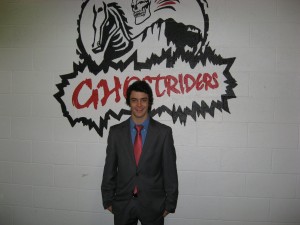 The best player on the ice was Alex Pronchuk for the Riders. He did it all with at least 3 assists (stats not so good in ex play) PK,PP and five on five. He will be a delight to watch this year.