April 27, 2010 at 1:40 am
#18454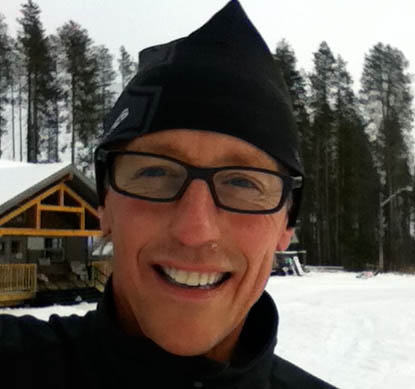 admin
Keymaster
Those of us old enough to remember the introduction of the GST in 1991 can find a warm feeling of nostalgia in today's political argument over its logical extension, the HST.
No wait, that's not nostalgia. It's nausea.
Then-prime minister Brian Mulroney's "hated" GST was proposed to be nine per cent, then brought in at seven amid a storm of unfocused outrage. It was sure to destroy the country, or whatever was left of it after the North American Free Trade Agreement.
Mulroney handed off to B.C.'Äôs own Kim Campbell, too late. Jean Chr?©tien'Äôs Liberals crushed the Progressive Conservatives in 1993, chiefly by promising to replace the GST with a better tax, or a fairer tax, or something. They floated an alternative, aptly named BST, but it was all just a show for the poor dumb folks.
Here's how dumb Canada was, not even 20 years ago. The GST replaced a 14-per-cent manufacturers' sales tax that was imposed on our own industries, but not on imports. Then we stood around in our dirt-glazed lumberjack shirts, Molson stubbies in hand, and wondered why were still hewing wood and drawing water for the world.
Now B.C. voters tell pollsters they're going to give the Kim Campbell treatment to Gordon Campbell, and elect the NDP to keep taxes down. A radio station does person-in-the-street interviews. Two out of three people don't know what the HST is. The third is against it.
Unlike Chr?©tien, NDP leader Carole James doesn'Äôt promise to repeal the HST, at least not right away. We'Äôre stuck with it for five years, she says. The best bet is to stop it now, even though the province can'Äôt change a federal law.
NDP MLAs have awkwardly joined up with Bill Vander Zalm's petition drive, in the great tradition of running to the front of the day's parade. They did it with the carbon tax too. They've turned into a reactionary force, confronting a flood of B.C. Liberal innovations, with none of their own.
No one really knows what a successful petition would mean, although the best guess is, not much.
Vander Zalm doesn't promote an NDP government. That would be a hill too far even for him. He made a career out of fighting Ottawa, over the GST, abortion and French on corn flakes boxes, and this is more of the same.
At anti-HST rallies around the province, Vander Zalm talks openly about a conspiracy to impose global government. Canada's doing the HST, they'll talk U.S. President Barack Obama into it, and the next thing you know we'll be merged with the European Union and B.C.'s tax rate will be set not in Ottawa, but in Brussels.
Vander Zalm says the HST will once again till the soil for a third provincial party, presumably the B.C. Conservatives under his sidekick Chris Delaney. (Chris who? Never mind.)
In 1999, Vander Zalm ran for the fledgling Reform B.C. in a Delta South by-election and was trounced by Val Roddick. He entered politics in the 1970s claiming to be both a federal and provincial Liberal, presumably because that was the vehicle he found with the keys in it.
Here's the central reason that B.C. in 2010 needs to move to a consumption tax. The baby boomers are retiring. There won't be enough people paying income tax to support them. This is not a prediction. As the engineer aboard the Titanic said, it is a mathematical certainty.
You might want to check the rising water before you sign a petition.
Tom Fletcher is legislative reporter and columnist for Black Press and BCLocalnews.com.