An all-new Disney holiday classic has been born—Santa Paws 2: The Santa Pups and was filmed in Scenic Fernie BC. Disney took over the city of Fernie last November, and transformed it into a winter wonderland. The movie features Cheryl Ladd, one of the original Charlie's Angels.
About 75 crew were in town, and the city's four biggest hotels are sold out, a rarity in this ski-town's off-season.
Starring a brand-new litter of the cutest talking pups ever—Hope, Jingle, Charity and Noble—it's perfect for the whole family. When Mrs. Claus travels to Pineville, (Fernie) the playful Santa Pups stow away on her sled. Taking mischief to a whole new level, they begin granting joyful wishes to Pineville's boys and girls, but something goes terribly wrong—the Christmas spirit begins to disappear. Now the Santa Pups and Mrs. Claus must race to save Christmas around the world. From the creators of Disney Buddies, this magical, heartwarming tale is brimming with hope, cheer and Christmas spirit.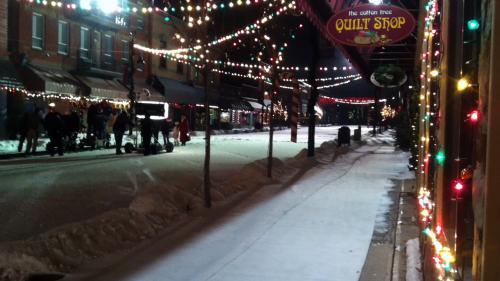 Related posts: