Bears Above the Valley is a new book celebrating the history of Island Lake Lodge and the Cedar Valley. Island Lake Lodge rose to fame in the early 90's when it became a Mecca for ski /snowboard media and pro athletes. Skiers and boarders like Craig Kelly, Scot Schmidt, Mark Gallup and Jason Ford not only filmed and shot photos there, but ultimately became owners as well.
"Island Lake is steeped in history and great stories, it is time to document what went on there" said Fernie retailer and photographer Mark Gallup. Bears Above the Valley includes many outstanding images documenting rich natural and snow-sporting history of Island Lake and the Cedar Valley.
The book is co-authored by Mike McPhee, Mark Gallup and Lee-Anne Walker with an introduction by famed ski-journalist Leslie Anthony. Island Lake Catskiing is located in the Lizard Range of the Canadian Rocky Mountains, 10 kms from Fernie B.C.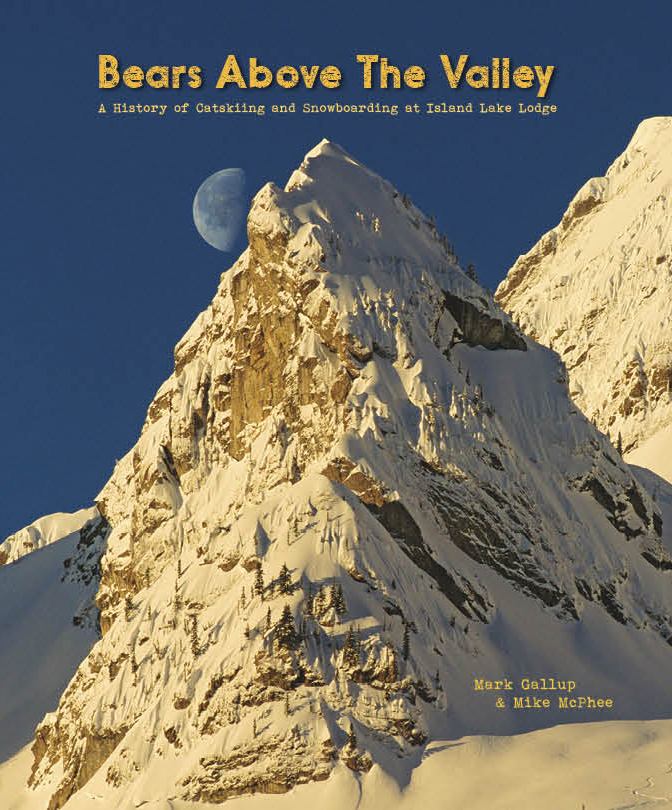 Related posts: