Polar Peek Books & Treasures was recently recognized as one of best book stores in BC by Today's Parent Magazine.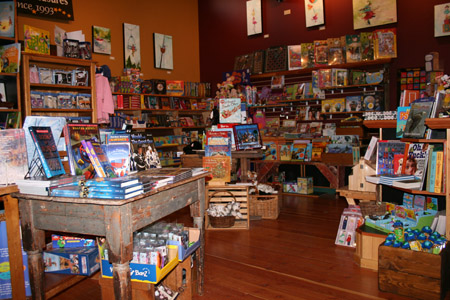 Here is the feature from their website:
Polar Peek Books & Treasures
This shop marries a love of the great outdoors with reading. Here you'll find a host of outdoor-themed books (science and nature, mountain culture, local animals) on the shelves. Polar Peek also offers a special-order service; they'll do their best to track down any hard-to-find books and ship them to you within two weeks. Aside from author readings, the store also hosts a kids' treasure hunt, face painting, prizes and more as part of Independent Book Sellers Day celebrations in October.
Related posts: