The Fernie Gravity Bikefest is back for another summer at Fernie Alpine Resort, this weekend festival features live music, multiple bike races, activities for kids & adults, event gardens and legendary times for all!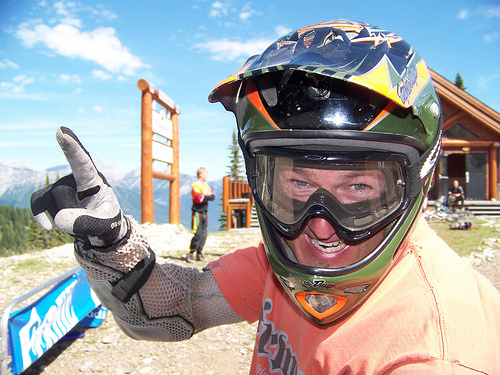 An action-packed weekend of gravity-fed mountain biking. Races will include the popular Timber DH, and new this year, the GPS Gravity Enduro Event!
Event Details
Timber Downhill – Saturday July 14th
Things will heat up on Saturday with the gravity fed "Timber Downhill" race. The Timber Downhill is a grueling all mountain race from the top of the Timber Chairlift right down to the main plaza in the base area. Riders will display their full spectrum of mountain bike skills by combining endurance and speed through technical singletrack trails. Always a popular race at the BikeFest weekends – this years race is sure to not disappoint! Full Timber Downhill Race is open to competitors aged 15+. We will have a Junior Category for competitors aged 13 to 14 that will have a lower start on the Timber Downhill Course. (Ages are determined by age as of December 31, 2012). Race entry fees are $35+hst per competitor (Junior Downhill $30+hst per competitor). Registration will be available online or at Guest Services very soon. Discounted lift tickets are available for competitors.
GPS Gravity Enduro Race – Sunday, July 15th
NEW at this year's Powerade Gravity Bikefest is the GPS Gravity Enduro Race. NEW at this year's Gravity Bikefest is the GPS Gravity Enduro Race. The GPS Gravity Enduro Race is unlike other mountain bike races because the competition format determines the winners using GPS technology instead of traditional timing! All racers will be equipped with FLAIK GPS units and will have 4 hours to ride as much of the mountain as possible. To prevent racers from simply repeating the same trail time and time again, mandatory checkpoints have been established around the mountain. In order to qualify for prizes, riders must visit these checkpoints. To keep things interesting, the GPS Gravity Enduro also includes Races- Within-The-Race, and a Top Speed Zone, where racers will pin it to win it.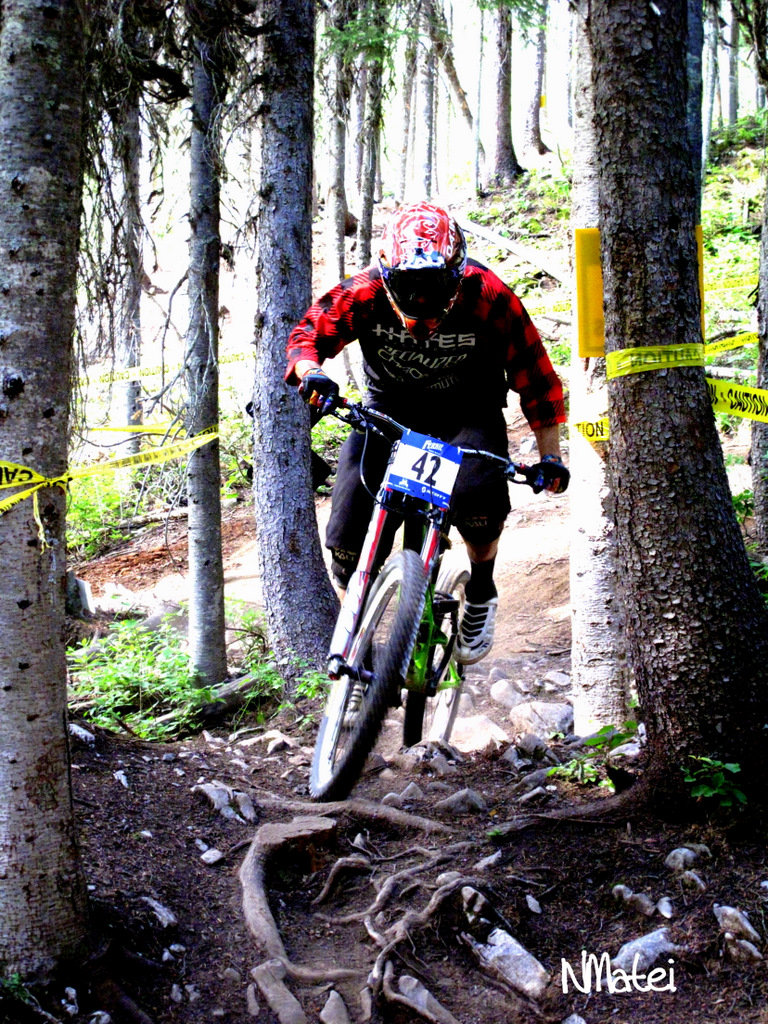 The riders can choose their own race order (when they ride certain trails, in what order to do the checkpoints etc) all the time racking up as much vertical and distance as they can in the time allotted! Who had the most vertical? Who went the fastest on a certain run? The GPS can track all of that in real time making this an exciting new event. Unlike slopestyle or BC Cup Downhill races, this race provides a solution to the rider who wants to participate but feels that other such competitions are out of reach. Since everyone finishes at the same time (no one is racing to a set finish line as the racers keep going until the time runs out) this race allows participants to ride the course at their own pace while they compete against themselves, their friends and other racers. We are thrilled to introduce this exciting to race to the Gravity Bikefest weekend! Registration is $50 per competitor and is open to participants 14 years of age and older (age as of December 31, 2012). Being a new race, categories will be determined on race day – categories will be split by gender and by even splits on the race day (using the median age of competitors signed up). Online registration is coming soon. For more information check out the event website here.
NOTE:
Both the Timber Downhill Race and the GPS Gravity Enduro Race are sanctioned races by Cycling BC. ALL competitors must hold a Cycling BC Race License to compete in the event. If competitors do not currently hold a Cycling BC license they can purchase a "one event entry license" on site at registration. The cost for the one event license is the following:
$5 per race for Junior/Youth (16 & under)
$10 per race for Adult (17 & over)
There is an option of Excess Medical for a price of $30 Per Race. (Insurance is valid only for Canadian residents covered under a Federal or Provincial Hospital or Medical Plan.)
Other activities that weekend include trials demonstrations, skills clinics and more! A detailed schedule will be posted closer to the event.
VOLUNTEERS NEEDED
Volunteers are needed for the Bikefest Weekend to assist with course marshalling, timing etc. Volunteers get to see the action up close and receive lunch, event t-shirt and goodies for helping out. Interested – contact events@skifernie.com for more details or to sign up.
Related posts: