Columbia Sportswear Company and California-based High Road Sports, Inc., the owner of Team High Road, announced a new team sponsorship agreement that places the Columbia brand at the starting line of the 2008 Tour de France on July 5.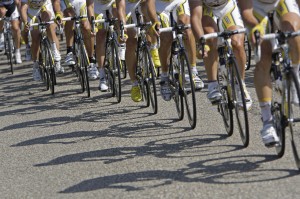 Team High Road, one of professional cycling's most successful young teams with star riders such as George Hincapie, Kim Kirchen and Mark Cavendish, will compete as "Team Columbia" for the remainder of the 2008 season and will unveil its new uniforms in Brest, France on July 3, two days before the start of Europe's largest sporting event, the 95th Tour de France.
"Columbia Sportswear Company's sponsorship of Team Columbia provides an ideal opportunity to elevate the positioning of Columbia in multiple European markets by communicating our authentic, outdoor, active, American brand to our target demographic," said Tim Boyle, president and chief executive officer of Columbia Sportswear Company. "By sponsoring one of the top men's and women's cycling teams in the world, we leverage the international popularity and broad media reach of the cycling sport among enthusiast and recreational audiences, promote Columbia's outdoor brand leadership in Europe and the U.S., and support our seasonal product initiatives, such as Omni-Shade(TM) apparel and accessories for sun protection."
The three-year sponsorship agreement runs through 2010 and includes both the men's and women's professional cycling teams.
Related posts: